Arc Americas: Build for the Next Decade
Applications are now open for the first Americas cohort of Arc, our seed-stage catalyst for outlier founders.
By Jess Lee
Published June 27, 2022
Earlier this year we unveiled Arc, Sequoia's seed-stage catalyst that helps outlier founders build category-defining companies that will endure. Our first Arc Europe cohort kicked off in May, and today we are thrilled to launch the application for Arc Americas—for companies headquartered in North America and Latin America.
In addition to receiving initial funding of $1M, each Arc founder participates in a seven-week program introducing them to Company Design, the Sequoia way to start, build and scale enduring companies.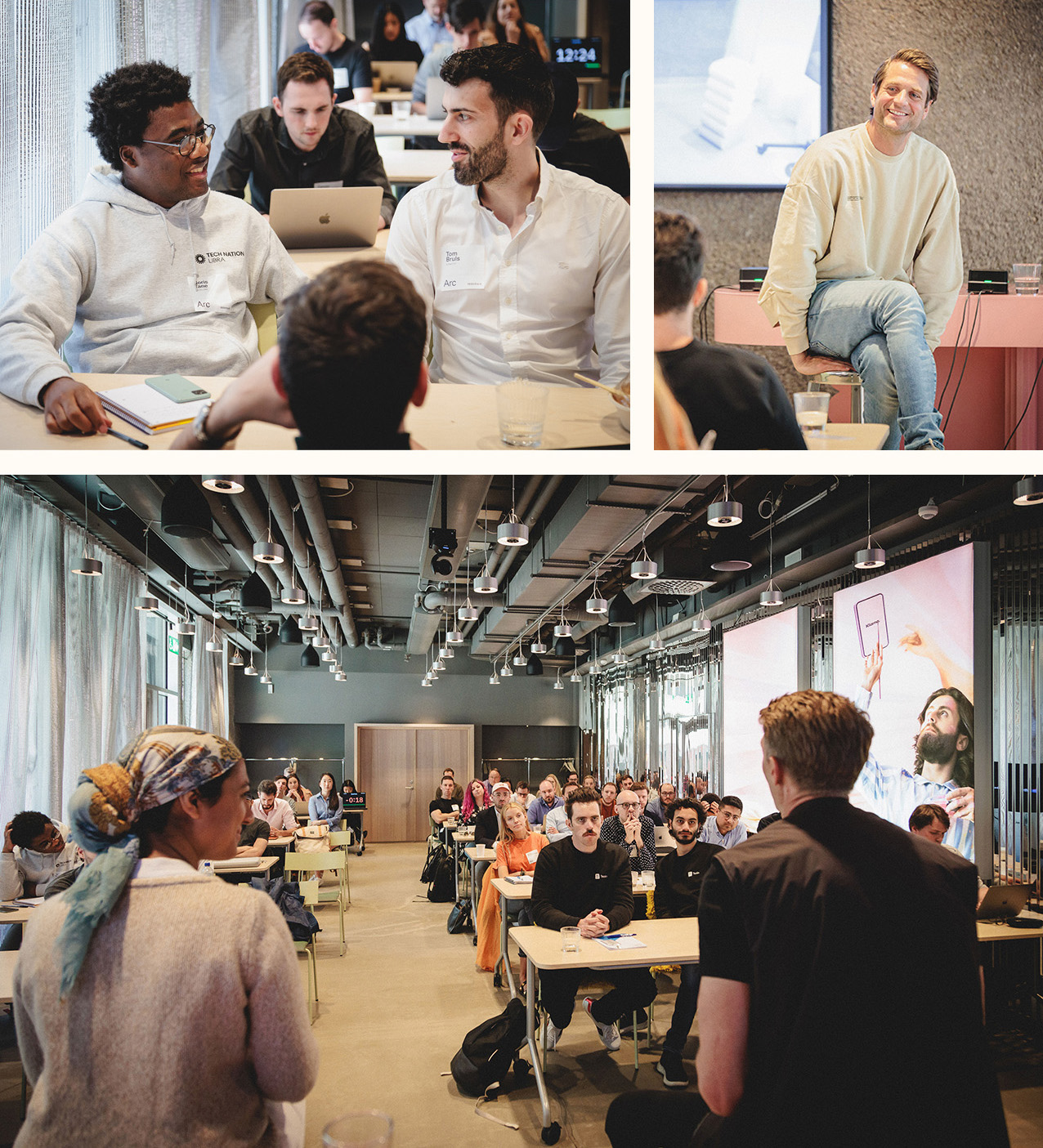 A legendary field trip to Klarna HQ in Stockholm, Sweden.
Company Design draws on Sequoia's five decades of experience to teach core concepts in product strategy, go-to-market, culture and more. The curriculum is taught by Sequoia partners along with visiting instructors and builders from our network, including founders and operators of our portfolio companies. To connect the dots between theory and practice, Arc blends foundational lectures, case studies, hands-on practice and a group field trip; the inaugural Europe cohort visited Stockholm to learn with the Klarna team.
Arc also connects participants with a powerful network for mentorship and support, through regular 1:1s with our partners and fellow founders, office hours, peer boards and Sequoia community dinners. In addition, participants get access to our Ampersand app, where Sequoia founders can share advice and explore a library of Company Design resources.
Six weeks into hosting Arc Europe, it's been incredible to watch how these founders are already bending the arc of their companies, and we are excited for the first Americas cohort to embark on the same transformative journey.
"I love how each week takes a deep dive into a specific topic. Arc has provided me the knowledge, tools and network to bring Xelda to the global stage. I feel there's no limit to what Xelda can achieve with the support of this group."

India Healy O'Connor, Xelda
Each week of the Arc curriculum is focused on a different question—such as "Who are you building for?" "How do you find traction?" and "How do you win talent?" As we work together to find the answers to those questions, the company's story takes shape.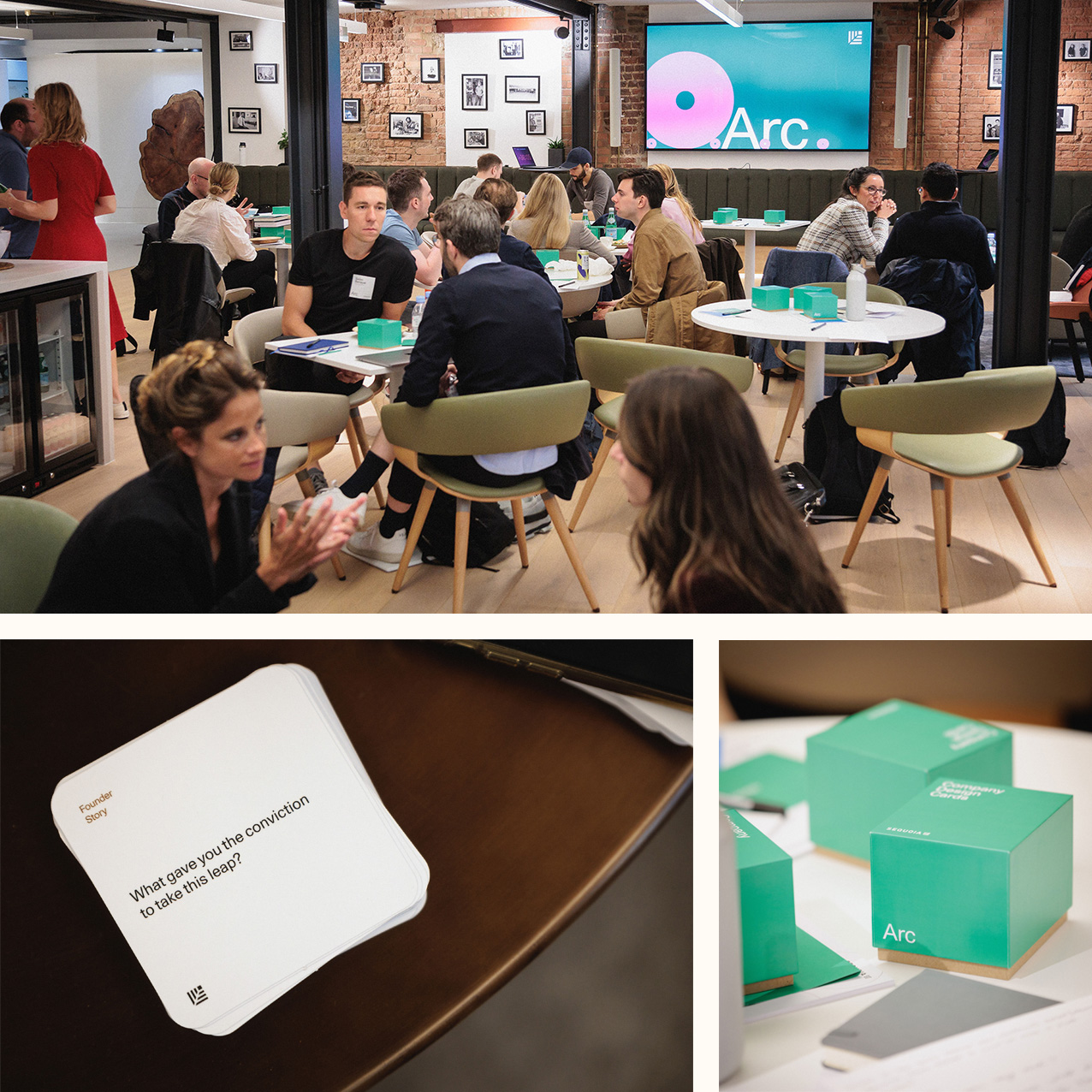 Founders explore Company Design cards at Sequoia's London office.
Participants learn to articulate their unique founder story, as well as the stories of their customer, their product, their culture and their business. Each module builds on the next, starting with what makes an outlier and ending with understanding and sharing the scale of your company's ambition—with critical lessons about how to get there learned along the way.
"I thought I understood customer obsession and all it entailed. Being shown what true customer obsession looks like immediately changed how we see our customers and how we interact with them at every level."

Ciaran O'Keefe, Akeero
In the final week, founders synthesize the company story they'll use in recruiting critical early hires, and present those stories to a group of Sequoia partners, visiting instructors and potential customers, getting feedback to help them grow.
"Learning about the early days of legendary companies directly from the operators and founders who built them has massively raised both my personal ambition and my ambition for what we can achieve with Telescope."

Camin McClusky, Telescope
The first Arc Americas will take place September 12 through October 28, with Weeks 1 and 7 on-site at Sequoia's offices in Menlo Park, a field trip during week 4 and the rest of the program held remotely. Applications are open through July 22. Learn more and apply here.