DoorDash IPO: Resilience Gets Results
As we celebrate today's milestone, we know this is just the beginning.
By Alfred Lin
Published December 8, 2020
On a Saturday evening in September 2013, just a couple of months after DoorDash launched, a college football game nearly wiped the company out.
Back then, founders Tony Xu, Stanley Tang and Andy Fang were handling deliveries on their own, a manageable task at a time when they usually had 10 or fewer per day. But when more than 100 hungry Stanford fans got home from the stadium and placed orders all at once, the team couldn't keep up — and had no way to turn off their site. By the end of the night, food was arriving at least 90 minutes late.
Refunding those orders would cost about $14,000 of the $20,000 the company had in the bank, and Tony, Stanley and Andy had no idea when or if they'd get more funding; while many of their fellow companies from Y Combinator's summer batch had quickly secured seed rounds, DoorDash was still struggling to convince investors weeks after Demo Day. Nonetheless, the team quickly decided to not only issue refunds, but also stay up until 5 a.m. baking and delivering cookies to every customer as an apology.
Near-death experiences are anything but unusual in the start-up world. What set DoorDash apart on that night — and what has set them apart again and again in the seven years since — was resilience. They survived that crucible moment. And after a few more months, and dozens of rejections, they raised their first round.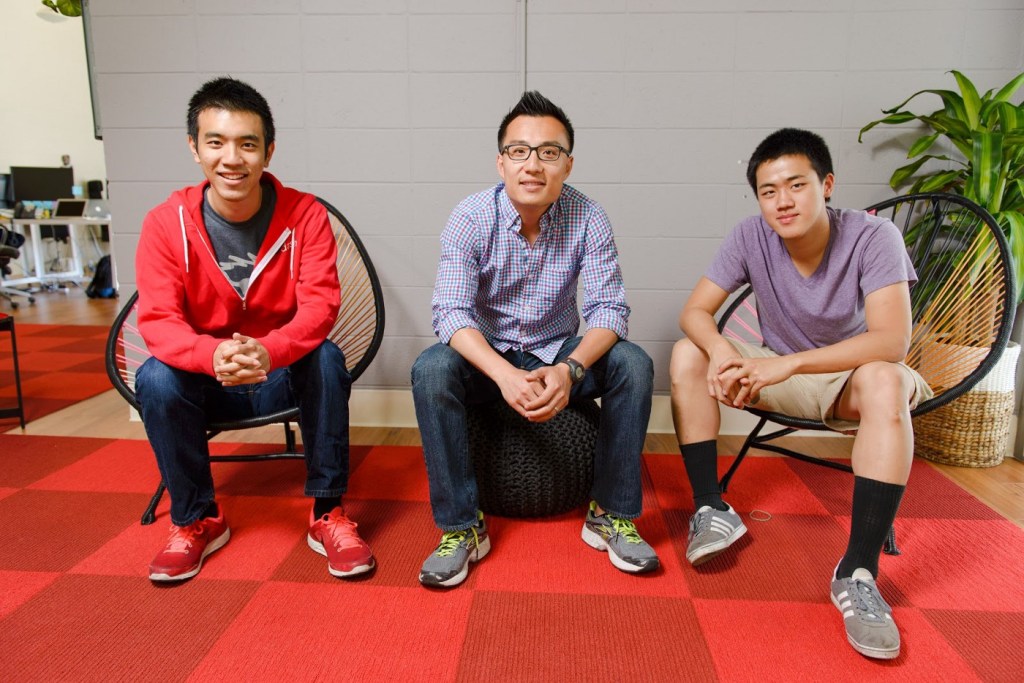 Sequoia was among those who mistakenly passed. But Tony and I stayed in touch, and got to know one another better. I learned that Tony had immigrated to the U.S. from China when he was five, that he had grown up working in restaurants with his mother while she saved for medical school, and that he had deep empathy for the struggles small business owners face. Every time I talked to him, I learned something new. DoorDash wasn't the first food delivery service, but they had clear vision and an ability to execute better than the competition. Tony made me a believer and I came to see the unique attributes that would allow DoorDash to come from behind and lead what could be a very large market. Fortunately, we were able to correct our error and partner with DoorDash on the Series A the following year.
At the time, DoorDash had product-market fit in Palo Alto, and the conventional wisdom — embraced by their competition, among others — was to focus their expansion on cities. But Tony and the team understood something many did not: While most people in San Francisco and New York already had access to delivery, the suburbs were a massive untapped market. So DoorDash expanded from Palo Alto to East San Jose, and from East San Jose out to the rest of the country.
Today, it's widely understood that betting on the suburbs laid the groundwork for DoorDash to become America's largest food delivery platform. But at the time, it still wasn't easy to find fellow believers; most thought the category simply wouldn't be profitable, and fundraising remained a challenge throughout 2016 and 2017. Once again, though, the team's resilience helped see them through, as they balanced careful planning with optimism, continued to innovate, and stuck to their strategy of obsessively serving merchants, customers and drivers even as new competitors launched. Like 49ers coach Bill Walsh, they understood that if they focused on what they could control — the inputs, not the outputs — the score would take care of itself.
The latest crucible moment for DoorDash is one they share with their merchants, dashers, and customers — and that, of course, has been 2020 itself. Early on in the COVID-19 outbreak, we didn't know how the company would fare, and whether DoorDash would be able to use their logistics network to help meet the needs of the community. In many cities, restaurants were completely closed, and it wasn't clear whether customers would trust the safety of delivered food even if it was available. But when the market continued to pull, Tony and the team acted quickly, distributing PPE and hand sanitizer to merchants and Dashers alike, quickly developing a contactless delivery product, and building thousands of makeshift workstations around the world for team members who didn't have internet access at home. DoorDash also aligned with their resilient merchants by offering commission relief, and delivered millions of free meals to health care workers — and to kids who, just like Tony once did, depended on their schools for breakfast and lunch.
And just as they did so many years ago after that fateful football game, the DoorDash team is emerging from this year stronger. In addition to restaurants, they're now helping grocery and corner stores compete and reinvest in their businesses at a critical moment. We at Sequoia are incredibly proud of everything they've accomplished, and as we celebrate today's milestone, we know this is just the beginning.