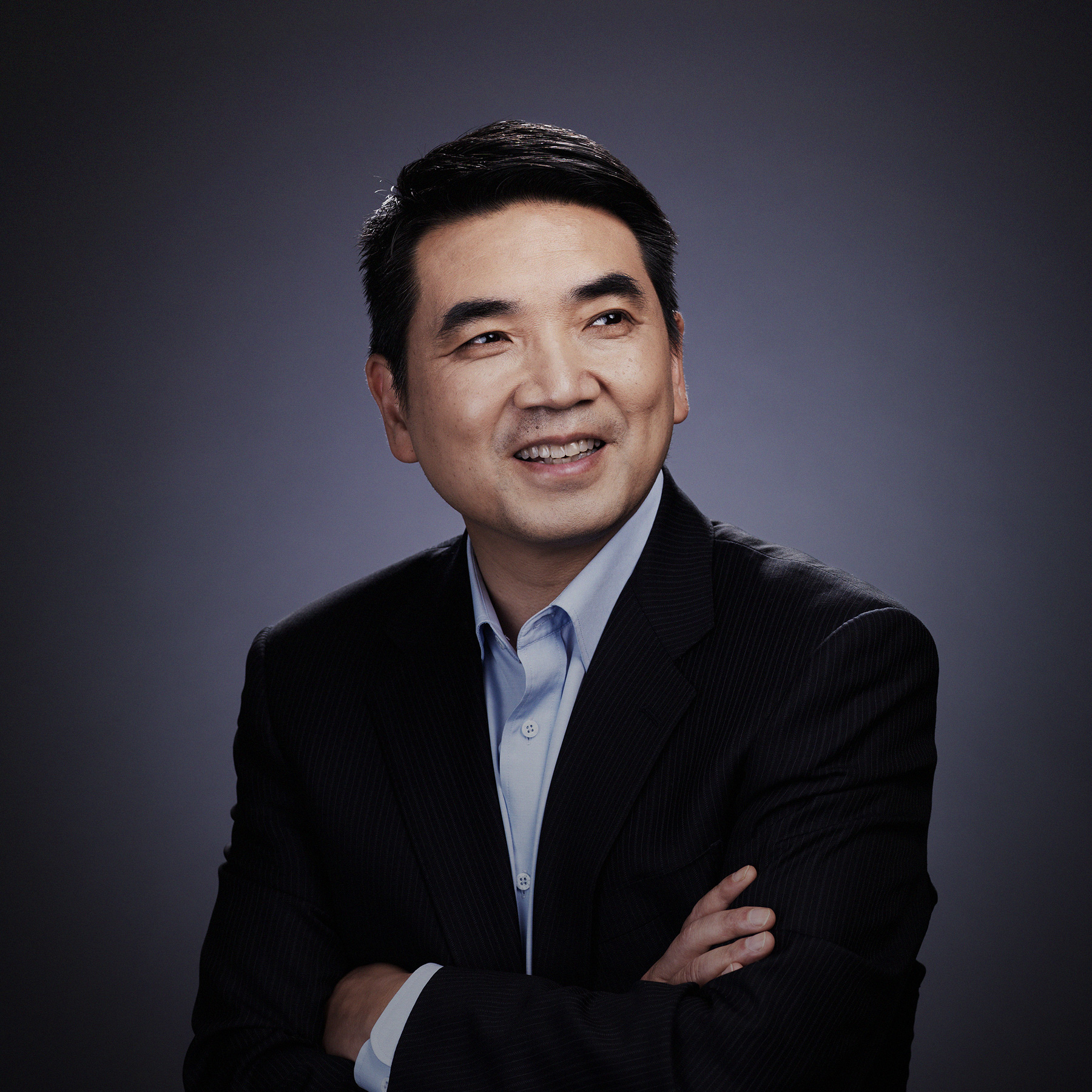 How Eric S. Yuan Connected the World
Zoom's journey to household-name status began with its founder's refusal to settle for "good enough"
For decades, futurists predicted a world defined by "telecommuting," in which the stuffy old office—and commuting to it—would be a thing of the past. As early as the 1970s, forward-looking economists pitched the idea of working from home as a way to save gasoline and reduce stress. But that future failed to materialize, in part because the technology to support it—especially video conferencing—wasn't good enough to make telecommuting a widely-accepted substitute for in-person work, and in part because the world wasn't ready for it.
In March 2020, everything changed. As COVID spread like invisible wildfire and the world went into lockdown, Zoom founder and CEO Eric S. Yuan saw his company's mandate change in real time. Zoom was already a thriving company that had gone public the previous year—but video conferencing was no longer just a business tool. It was becoming an essential social need—and it was happening at light speed.
In a mere four months, Zoom's daily meeting participants expanded from 10 million at the end of 2019 to 300 million by April 2020. Yuan and his team were trying to support schools all over the world who were suddenly faced with educating their students over Zoom; and their product was becoming an increasingly crucial part of how people dated, families stayed in touch, and how life milestones like funerals and weddings were observed in the age of social distancing. 
"When the pandemic crisis hit us, I can tell you: we were not ready. We did not design the product with the foresight that, in a matter of weeks, every person in the world would suddenly be working, studying, and socializing from home."

ERIC YUAN
The pandemic was an unforeseeable curveball for everyone. For Zoom, it also represented a business challenge without precedent—figuring out how to connect the world, nearly overnight. "When the pandemic crisis hit us," Yuan says, "I can tell you: We were not ready." As he wrote at the time, "we did not design the product with the foresight that, in a matter of weeks, every person in the world would suddenly be working, studying, and socializing from home."
Fortunately for Zoom, this wasn't Yuan's first rodeo. Unlike the young founders who lead many of today's startups, Yuan was a fully fledged adult with a family and executive experience by the time he started the company. And he had been working in video conferencing since the early days of the technology.
---
Yuan grew up in the city of Tai'an in Shandong Province, China, where his adolescence was spent being, well, an adolescent. "When I was a kid, I was not always getting A or A+ [grades]," Yuan says. "I spent a lot of time hanging out with my friends, playing in poker games at night. Essentially, I felt like I got to enjoy my childhood. I really did not know what I should do in the future."
It wasn't until he started picking up one of the newspapers that his dad would bring home every night that he started to form an idea of what that future might hold. Through articles in the paper, he fell in love with the stories of rising high-tech behemoths like HP and Apple, and the idea of Silicon Valley first entered his mind. Despite focusing more on online poker than academics, Yuan ended up attending the local university, Shandong University of Science and Technology, where he majored in applied mathematics and minored in computer application.
This was also when the topic of video conferencing came into focus. Yuan said in 2018 that, as a freshman, he would have to take 10-hour train rides to visit his girlfriend. "'Someday, if I can have a smart device, with just one click I can talk with you, can see you,′" he remembers telling her. "That was my daydream, right?"
After graduation, he moved to Beijing to obtain a master's degree in geology engineering — his parents were geology engineers—from China University of Mining and Technology. But his eureka moment came in 1995, when the company he was working for at the time sent him to Japan for a four-month training program. "There was an industry show, and Bill Gates gave a keynote speech," he says. "I was so inspired by his speech and I thought, 'Wow, the Internet is the future. I better embrace the first wave of the Internet revolution.' That's why I decided, maybe I should go to Silicon Valley, take a look."
It wasn't easy. Yuan had to apply for an entrance visa nine times before eventually receiving an H-1B visa, which allows American companies to employ foreign workers. On a blue-sky California day in August of 1997, he finally landed in Silicon Valley, feeling energized by the idea that he could live one of the startup dreams that he'd been following ever since he was a kid—even though he barely spoke any English at the time.
JOIN OUR MAILING LIST
Get the best stories from the Sequoia community.
Yuan's journey began as one of the first 20 employees of WebEx, a startup trying to solve the then-novel problem of how businesses could better communicate over the Internet. Since he was still learning English, he focused on coding, letting his work speak for itself. Which it did: Yuan climbed the ranks to become Vice President of Engineering. In 2007, WebEx was acquired by Cisco, and Yuan became Cisco's corporate VP of Engineering, overseeing collaboration software. But as WebEx became a part of the communications giant, Yuan came to realize it had a problem: the product.
"I knew WebEx customers were not happy, and I understood why," Yuan says. "The solution was very old, the architecture was very old, and it didn't support video very well. The one way to address those problems was to build a new solution from the ground up. I tried to convince others [at WebEx] to build a new solution and to start over, but nobody listened. They thought I was crazy. Why would you want to cannibalize an existing service where [our team] is still selling a lot?"
"I tried to convince others at WebEx to build a new solution and to start over, but nobody listened. They thought I was crazy. Why would you want to cannibalize an existing service where our team is still selling a lot?"

ERIC YUAN
To Yuan, the answer was clear: None of the existing solutions were good enough. He knew, based on his experiences at WebEx, that customers would respond to a new option if it solved the problems that had long plagued video conferencing. In his mind, there was only one way to make video conferencing into an experience that people would actually enjoy. You had to take the best engineers you could find and invest as much time as you could afford into creating a product that provided the best possible version of the experience—not one that was merely serviceable.
In 2011, that meant bucking the industry-wide trend of trying to build a video-communication service that could live in the browser. Instead, Yuan hired an initial team of 40 Zoom engineers and spent almost 18 months creating the basic framework for a native app with custom-built access points for every possible browser. "Everyone else said, 'We'll use the WebRTC shortcut—it'll be good enough,'" remembers Sequoia's Pat Grady. "Eric said, 'Nope—you're not going to get the quality you need.'"
Part of why people had balked at what Yuan proposed was because of its sheer difficulty: It's genuinely hard—from a technical standpoint—to build a good video-conferencing platform. Even the slightest flaws in function can ruin the experience, whether it's lagging audio, dropped calls, or low-quality video. Sometimes, it would take the team several months to fix a single problem.
At Cisco, the clarity of his vision was a liability, since it clashed so completely with the company's current practices. But once he was out on his own, those crystal-clear ideas were his biggest asset—especially while the product was still under construction. The first person to cut him a check was Dan Scheinman, a fellow exec at Cisco who actually quit on the same day that Yuan did. A friend introduced them, asking if Scheinman might want to back Yuan's new company.
"On my drive to meet him, I did the fastest reference checks ever," Scheinman recalled during a talk over Zoom with students from his alma mater, Duke Law, in 2020. "I was hearing things like, 'He's the greatest person I've ever worked for, the greatest technical business mind ever.' By the time I got there, I was already convinced. I just wanted to be involved. So I actually wrote out a check and I handed it to him. And he said, 'For both of our sakes, let me show you the presentation.'"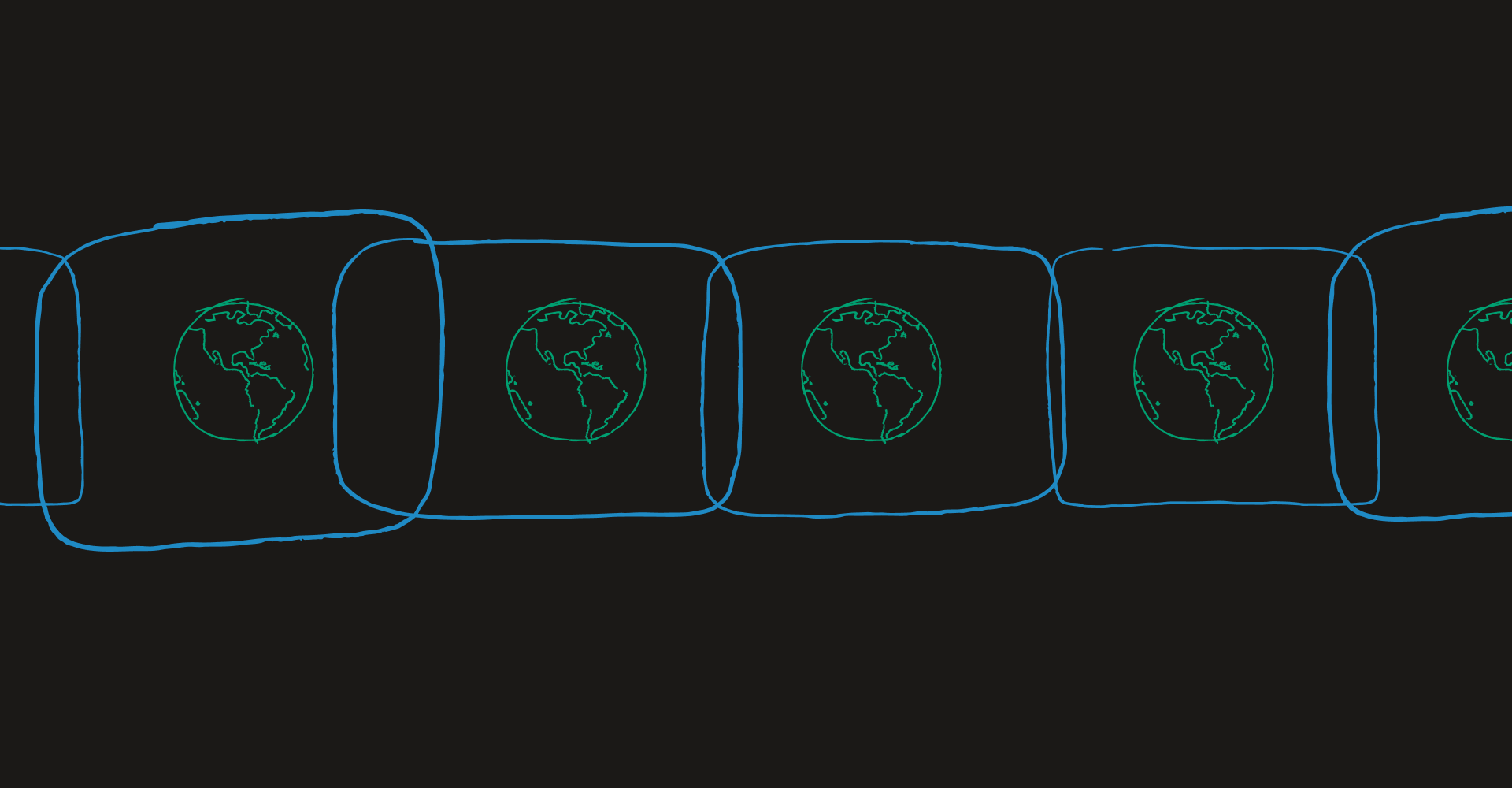 Sure enough, Zoom emerged from this gestation period with a product that reflected the hard work that had been poured into it. "One of the terms we used in our investment memo was, 'It just works,'" says Carl Eschenbach, a partner at Sequoia, who years later co-led the investment in Zoom. "Eric built something that was so user-friendly, a great UI, you click it and it's up and running, and he priced it very competitively and cheaper than the rest of the market to get virality."
In August 2012, Wall Street Journal tech writer Walt Mossberg agreed the product just worked, earning the company 50,000 free customers overnight. (Not everyone was sold yet on the need for such a product, whether it worked or not. That year, Sequoia passed on investing in Zoom, citing in an internal memo as the main issue: "total addressable market for multi-party video. How many enterprise users really want video on multi-party calls?" Ten years later, the answer apparently is: everyone.)
As Zoom got on its feet, Yuan put as much of a personal touch on it as he could: He said in an interview with Thrive Global that he would email every customer who canceled the service himself in an effort to understand what they could do better. Years later when Sequoia reached out to correct its earlier mistake and initiate a funding round for Zoom, Yuan declined because the company didn't need any money. But he did ask if Sequoia was using Zoom internally and offered to help set up the service and make sure that they were having a great experience.
By January 2013, Zoom came out of beta, and by May it had 3,500 businesses and a million customers. Steady growth followed, which eventually brought a $100 million round of Series D funding, led by Sequoia, in 2016. The company's valuation was pegged at $1 billion. In April 2019, Zoom went public, with its share price rising 72% over the course of the first day.
---
No experience could have prepared Yuan for what arrived in March of 2020. Those fortunate enough to stay at home during those terrifying first days of the pandemic can all remember doing their best to jerry-rig a social and professional life out of the technological tools available to them. There were Zoom happy hours, Zoom birthday celebrations, Zoom bachelorette parties, Zoom dates, Zoom concerts, Zoom religious services, Zoom therapy sessions, and a whole new range of experiences centered around living mostly in video-chat windows: gag Zoom backgrounds, funny Zoom names, widely shared Zoom memes. At the same time, Zoom attempted to offer free service to K-12 schools—they ended up supporting more than 125,000 across 25 countries.

Most people just had to deal with their individual needs. But in a matter of weeks, Zoom found itself responsible for a significant portion of the world's communication infrastructure.
"We had never thought about those consumer use cases," says Yuan. "Zoom was built to serve enterprise customers. And we have a very good plan to support them in terms of privacy, usability, security. But I made a mistake. Those consumers and often even the schools—they do not have IT teams."
Zoom's privacy features, which were built with the IT capabilities of enterprise customers in mind rather than the widespread individual use that happened nearly overnight, came under fire from bad actors. Hackers began to use public links to disrupt meetings with inappropriate or offensive content; the phenomenon became common enough that "Zoombombing" entered the cultural lexicon. While some companies would have folded under the pressure, Yuan and his team managed to step up to the unprecedented 3,000-percent growth that they experienced in just a few months. On April 1, 2020, Yuan published a blog post taking responsibility for the shortcomings and thoroughly outlining how the company would strive to address the issues.
"We were working extremely hard, on the one hand to add capacity, to make sure service was always up," he says, "and on the other hand, we froze all the new-feature development for 90 days and put all our effort on privacy and security to make sure we knew how to handle those consumer-centered use cases."
Yuan also had to rise to the challenge not only as the CEO of a public-facing company, but as the leader of individuals going through this crisis in real-time. He says he's never had more sleepless nights than he did during those first days of the pandemic. He motivated himself and his team with the goal that 20 years from now, when people reflected back on COVID, they would remember the contributions that Zoom made to getting the world through those months of isolation and fear.
---
Even for Zoom, the company that would define remote work, shifting to out-of-office everything was a major transition. The challenges they experienced gave Yuan and his team firsthand insight into the problems they would have to solve for their customers.
"There was very much an in-person culture," says Oded Gal, Zoom's chief product officer. "Then COVID hit, and we all started working from home, each person individually, on their own, and that really was a big shift for us…How do you communicate outside of the in-person meetings? How do you really get your point across through a video call and not have side conversations and corridor discussions and ad hoc meetings?"
"Zoom was very much an in-person culture. Then we all started working from home and that was a big shift. How do you really get your point across and not have side conversations and corridor discussions?"

ODED GAL
Gal says that Yuan helped smooth the transition by instituting daily Zoom meetings for the executive staff every morning. His empathetic leadership style, which emphasizes company culture as well as customers' satisfaction, also proved to be essential. For Yuan, Zoom was never just about business—after all, he started the company because his WebEx customers weren't "happy." The unique situation created by the pandemic gave him the opportunity to make Zoom into much more than a business.
"Eric wants to make his employees and his customers happy, period, end of story, and it's really become part of who Eric is, his leadership style, his Glassdoor ratings—he was the number one CEO on Glassdoor," says Eschenbach. "He really became very much an iconic leader while at the same time never losing the desire to build a great product."
"Our company culture is about delivering happiness," Yuan says. And because of how hard his team worked during COVID to respond to the initial difficulties Zoom faced, "I think the customer really trusts Zoom, they understand Zoom does have a great culture. Our common value is care, meaning we care about the community and customers as well as ourselves. We do all we can to make sure we do not let our beloved users down."
"Our company culture is about delivering happiness. Our common value is care, meaning we care about the community and customers as well as ourselves."

ERIC YUAN
Core to Yuan's success as a leader is his drive to keep evolving. Every night, he schedules time in his calendar to reflect on the day and consider whether he would've done anything differently. This practice served him crucially during the tumult of mid-2020, when Zoom had to leap over a new obstacle every single day.
"Normally, around 9 or 9:30 pm, I think about, hey, if I started over today, yeah, that meeting I think I made a mistake, I should've let the team share their ideas before I jumped to a conclusion, or in that other meeting I should've shared with our customers about all those innovations," Yuan says. "If I started over, what could I do differently to become a better version of myself?"
---
By the end of 2020, Zoom added end-to-end encryption, a huge step toward Yuan's declared goal of "making Zoom the most secure communications platform in the world." At the same time, the initial chaos of the pandemic's early days began to settle into a strange new normal. Over the course of those seven or eight months, Zoom's view of its role had changed. Instead of mainly focusing on providing a reliable solution for enterprise customers who needed to connect with their customers and partners, Zoom now understood that it was also a yoga studio, a cocktail bar, even a wedding venue—and that this might just be the tip of the iceberg.
Hybrid work and hybrid learning have entrenched themselves in the social fabric, and it's hard to imagine either disappearing completely. Yuan's vision has come to incorporate Zoom as the structural foundation for this new world. During the pandemic, the company tripled its employee base, but this move wasn't just a response to the unprecedented surge in demand: these new hires were also tasked with envisioning what Zoom would look like in this new reality. This has come to include Zoom Events, a Whiteboard solution, and a Smart Gallery feature, all of which are meant to seamlessly integrate the efforts of both remote and in-office workers.
Yuan's vision is about more than just how we communicate, though. Right now, we think of Zoom as a digital conference room, a setting, an environment. But what it could be, in Yuan's mind, goes even further—more like a third party in the meeting itself, something like an assistant or an aide. Few companies, in fact, are better positioned to shape the fast-growing concept of the metaverse.
"Imagine a world where any two people, no matter where they are, no matter which device they are using, with one click they launch a Zoom call," Yuan says. "Even if you speak a different language, you can understand each other with AI-based language translation. The first time I see you, I shake your hand, I give you a hug, you can feel my hand shaking yours, you can feel my intimacy."
Such ambition harkens back to Yuan's original inspiration for getting into video conferencing in the first place: finding a way to connect with his girlfriend when they were apart. That particular gap has closed—she is now Yuan's wife—but the desire to bring people together and foster emotional bonds still drives him. While the future of work and socializing remains unclear with many settling into varied hybrid arrangements, Yuan's ongoing belief in his mission only seems to be growing.
"We've just started," Yuan says. "The best is yet to come."