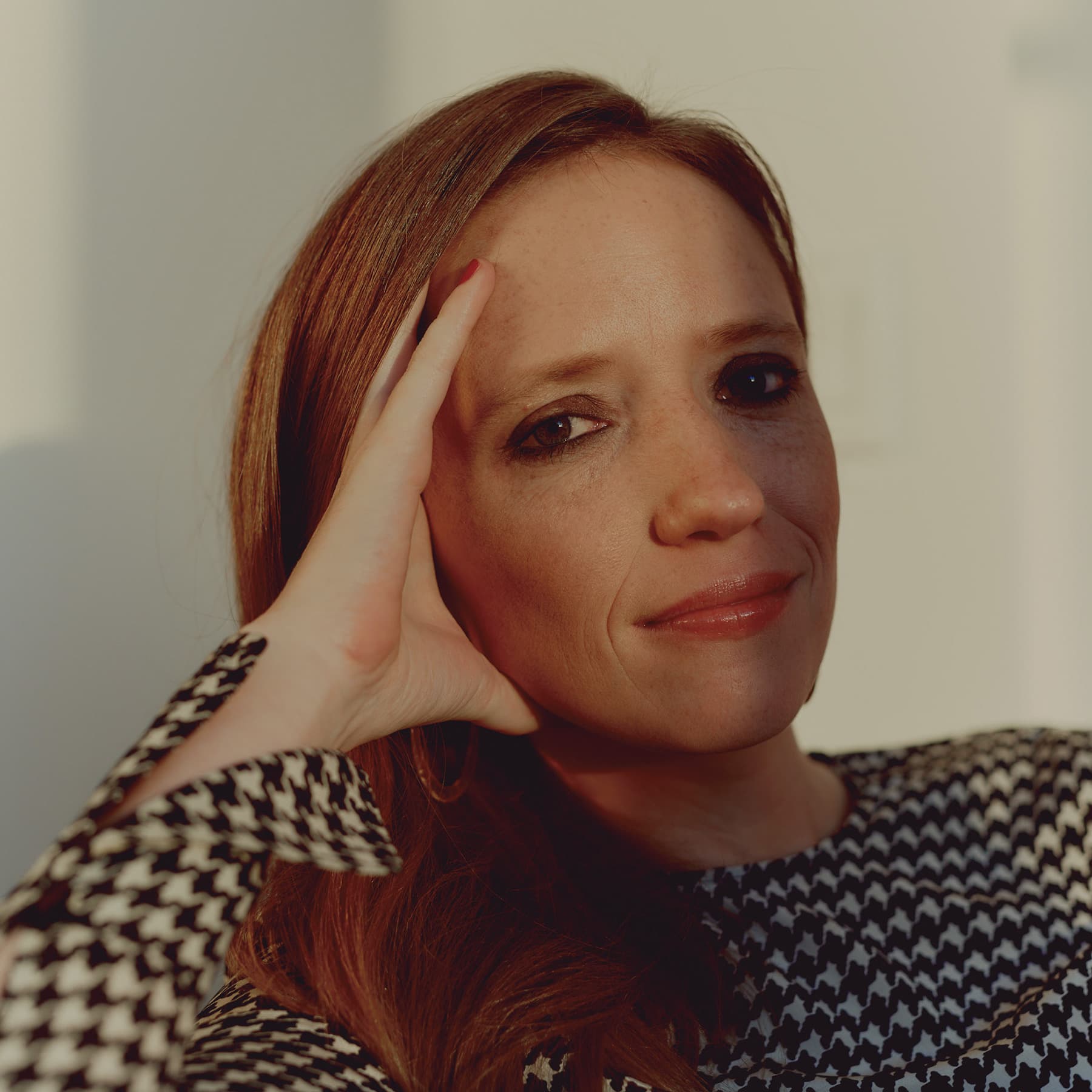 Kate Ryder Wants a Revolution in Women's and Family Healthcare
Photography: VICTOR LLORENTE
Maven, her billion-dollar company, is on a mission to dramatically expand access to healthcare.
Jess Lee was on a weekend trip to Los Angeles when the bleeding started. She had learned she was pregnant just six days earlier. She wondered: is the baby ok?
Lee frantically tried calling her doctor, but it was Saturday. The office was closed. So she opened the Maven app, with its round-the-clock access to health care providers, and fired off a message. Within 20 minutes, a Maven provider was explaining it could be one of many things, including a possible miscarriage. They reminded Lee she wasn't alone—it happens to 1 in 6 pregnant women, though it's no less upsetting for each of them.
Despite feeling devastated, Lee says "it was just so reassuring" to be able to speak with someone quickly in a moment of crisis. "It felt so much better to get those answers sooner."
Lee was an early believer in Maven. In 2018, she led Sequoia's Series B investment in the women's and family digital health startup. So she was familiar with all the stats: The U.S. has the worst maternal death rate in the developed world. The stakes for black women are especially high—their mortality rate is three times higher than white women. Among high-income countries, the U.S. has one of the lowest supplies of midwives and OB-GYNs. In half of all U.S. counties there are no obstetricians available, and 7 million women live in maternity care deserts.
"I knew from a distance that healthcare is broken, maternal healthcare in particular," says Lee. "I had no idea until I really experienced it."
A year and a half earlier, when Maven founder and chief executive, Kate Ryder, first pitched Sequoia her vision, Lee was stunned by how big the problem—and opportunity—was. "She really wants to revolutionize the experience of mothers and families in this country," Lee says. Since its launch in 2014, the New York startup has done just that.
Maven has supported more than 10 million women and families, and today offers access to more than 30 types of providers including doulas, lactation consultants, and midwives and more than 350 subspecialties in women's and family health. In recent years, Maven has expanded its services to support adoption, LGBTQ family planning, fertility treatment, and pediatric care. The company doesn't intend to replace in-person prenatal visits or delivery. Instead, Maven's vision is to complement in-person care with an around-the-clock support system tailored to each member.
"The problem that Maven is helping solve for is access," says Ryder. "Access to the right care at the right time; access to providers of certain races and ethnicities who look like you; access to affordable care."
In August 2021, Maven received a billion-dollar valuation through its series D fundraising round, making it the first female-led telemedicine startup to attain unicorn status. Five of Maven's seven lead investors were women. Others include Oprah Winfrey, Reese Witherspoon, Natalie Portman, and Mindy Kaling.
JOIN OUR MAILING LIST
Get the best stories from the Sequoia community.
Ryder was always ambitious, though maternal health wasn't always a focus. She started out as a journalist—"I wanted to be the female Hemingway," she recalls—and got bit by the entrepreneurial bug while covering startups for The Economist in her late 20s. In 2010, while living in Singapore, she explored a first entrepreneurial venture targeting the rapidly growing Asian market. While she ended up shelving the idea before launch—her co-founders chose to pursue careers in screenwriting instead—the desire to be around those building businesses didn't go away. Ryder saw it was time to transition from journalism and fully immerse herself in the startup world.
Her next move was to join Index Ventures in London as an associate. There, she got a front seat-view into the burgeoning world of digital health, from tracking devices like Jawbone to weight loss and mental health apps. Many of these startups were targeting women with their marketing—they make 80 percent of a family's health care decisions, after all—but Ryder found it strange that none of the products made women's and family health a priority.
Around this time, many of Ryder's friends and colleagues were starting families, and Ryder became privy to their stories. One close friend, Sally Law Errico, who later became Maven's first employee, suffered from postpartum anxiety about returning to work after the birth of her daughter in 2012. She was breastfeeding around the clock, barely sleeping. Nervously she wondered: How would I do that while working full-time?
"I thought a lot of what I was going through was normal," says Errico, who never received any professional help. Had she had access to more resources—a nurse trained to recognize symptoms of postpartum anxiety, for example—she feels that period would have been easier.
The support Errico longed for is standard practice in other countries: in Sweden, Denmark, and the Netherlands, midwives, maternity nurses, and lactation consultants all conduct house calls in the days and weeks after the baby is born. In the U.S., women typically have only one postnatal checkup six weeks after birth.
For Ryder, hearing stories like Errico's made something click. Access to support was the missing link. The resources were out there; the problem was no one was bringing them to women when they needed them most.
"That was where Maven was born," says Ryder. "It was something that I knew that I would be able to absolutely carry the rest of my career because ultimately it was helping women and families."
Ryder saw it was time to transition from journalism and fully immerse herself in the startup world.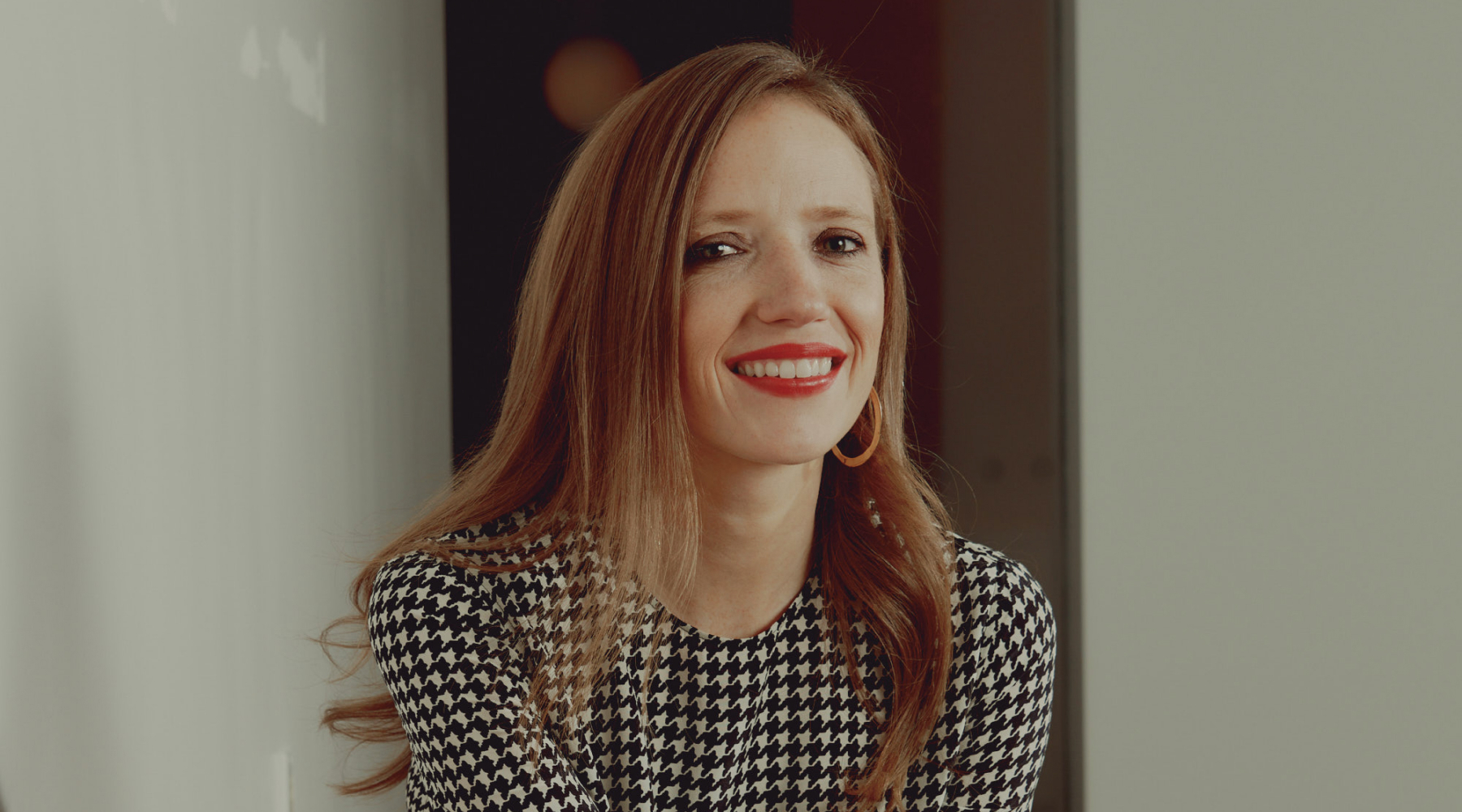 From that point on, Ryder approached her idea like a journalist, interviewing health care providers and new mothers in the U.S. and U.K. Two things she learned were that virtually no women or family health providers used telemedicine—although they were open to the idea— and no healthcare system had figured out how to support women throughout family planning, from conception to the postpartum period.
One day, Ryder went to lunch with Kevin Johnson, then a partner at Index Ventures, to soft pitch her idea for Maven. Johnson offered Ryder her first investment, $50,000, on the spot. In 2014, Ryder quit her job to commit to Maven full-time.
Those early days were long and hard, and Ryder and her modest team of 12 often worked 80-hour weeks. Their main goal was hiring OB/GYNs, doulas, and lactation consultants while finding customers to use the product. When social media marketing on Facebook didn't take off, Ryder's team hired field marketers to sign up new users in parks and outside doctors' offices. Errico recalls a lot of cold calling when trying to recruit practitioners.
Another challenge was fundraising. Ryder received 40 rejections during her first round, many of which reeked of sexism:

"My wife has a doctor. Why would she need this?"
"Why would any man want to come work for you?"
"Let me ask my wife, she'll tell me if I should invest in this."
It would have been easy to get discouraged. But it was the stories of Maven's members that kept Ryder going. There was the 41-year-old woman fertility clinics refused to treat because they didn't want to risk hurting their success rate. Another in rural Massachusetts who didn't have access to a nearby obstetrician. The gay couple turned away at multiple adoption agencies. And there was Ryder's own story—a traumatic miscarriage in a public triage room at a hospital in 2015.
"A lot of men didn't quite understand why this could be a market," says Errico, "whereas any woman I talked to was like, 'Oh, yeah, that's such a no brainer." Perhaps it was no wonder, then, that the first approval Maven received for its series A came from Lauren Brueggen, of Spring Mountain Capital. The second, for its series B round, was Jess Lee.
"Sequoia looks for those really special outliers that are generational companies. And I think in order to find and build them, you need a founder who has the scale of ambition to do something like that," Lee says. "Kate has that vision and that ambition."
---
One of Maven's early gambles was opting to pursue an enterprise model. The value was certainly there: Maternity-related fees are one of the top costs for self-insured employers, 43% of new moms drop out of the workforce in the first year after having kids, and childbirth-related diagnoses account for nearly a quarter of all U.S. hospitalizations.
But Maven was offering a first-of-its-kind product for employers. There was no precedent, and the company would have to spend time educating buyers about what people actually need. The decision meant Maven would grow more slowly at first. "In the early days, we had to do two really hard things simultaneously," Ryder says. "We had to build a product that consumers loved, and we had to educate a buyer that had never seen something like us before—we had to make a market."
"In the early days, we had to do two really hard things simultaneously. We had to build a product that consumers loved, and we had to educate a buyer that had never seen something like us before—we had to make a market."

KATE RYDER
Some investors initially passed on Maven because of the business plan, but Ryder was confident in her decision. She knew from her work at Index Ventures that other digital health companies were having success selling into enterprise.
"We knew that that was the best business model," she says. "Even though all we could sell them on was: Look, we launched the product to market, some of our early patients love it, and we think you should have this as a benefit for your employees because you're focused on having more women in your workplace, and being more inclusive of all pathways to parenthood."
Ryder's pitch was ultimately compelling, and the Clinton Foundation and Snap were two of Maven's earliest customers, signing on in 2016. Today, the benefits of Maven are even more convincing: Maven users have 32% lower NICU admission rates, 20% lower unnecessary C-section rates, and over 90% return to work rate. Maven serves 5 of the Fortune 15, including Microsoft, and more than 175 other companies now offer the service to employees.
With its latest round of funding, Ryder plans to expand Maven's offerings even further, to low-income families and underserved communities. The company is extending their services to people who pay for their care through Medicaid, which supports nearly one out of two births in the US. An initial partnership with MassHealth, launched March 2020, gave 1.8 million people on Massachusetts' Medicaid program access to Maven.
Maven has grown from 12 to more than 300 employees since its launch seven years ago. But patients and families have always remained at the forefront. Ryder credits her own experiences with pregnancy and motherhood with driving this value home.
"A lot of people are not putting the patient's needs first, and we always have," says Ryder. She's gone on to have three healthy pregnancies, each of which she managed on Maven's platform. "We have an unwavering commitment to only building a product that is right for the end customer. [Being one of them] just makes me obsessed with the experience."