Mark McLaughlin: A Standing Ovation
Mark has brought his tenure as CEO of Palo Alto Networks to a wonderful close. We're thrilled he'll continue serving Palo Alto Networks as Vice Chairman.
By Jim Goetz
Published June 5, 2018
It was a Sunday morning in 2011 in Saratoga, and the two of us were huddled over breakfast with Mark McLaughlin. Mark had just left a prestigious public company CEO role at Verisign to take the reins at Palo Alto Networks, a rapidly growing but relatively unknown private security company. What ensued over breakfast doesn't happen very often in Silicon Valley. Mark hadn't called the meeting to complain – or resign – but to convince us to drastically reduce his CEO salary so as to bring it much closer to what his startup executive team was being paid.
Almost seven years have sped by since that breakfast, during which we've had the tremendous honor of working with Mark, a leader whose effectiveness is matched only by his humility.
From the moment Mark moved his family across the country, he has spent every day singularly focused on taking Palo Alto Networks to the next level, and then the one after that. His unrelenting energy has propelled the company on an unstoppable wave of success, transforming Palo Alto Networks from a scrappy firewall challenger into the industry's leading cybersecurity platform vendor.
Palo Alto Networks' business metrics tell the tale of one of the most significant enterprise success stories of the last decade. When Mark joined in 2011, the business run-rate was just over $200 million. Today run-rate billings are north of $3 billion, with run-rate free cash flow approaching $1 billion. The company has over 5,000 employees, over 50,000 customers worldwide and has earned blue-chip technology status. At a current market cap of ~$19 billion, Palo Alto Networks is the world's largest cybersecurity company by market capitalization.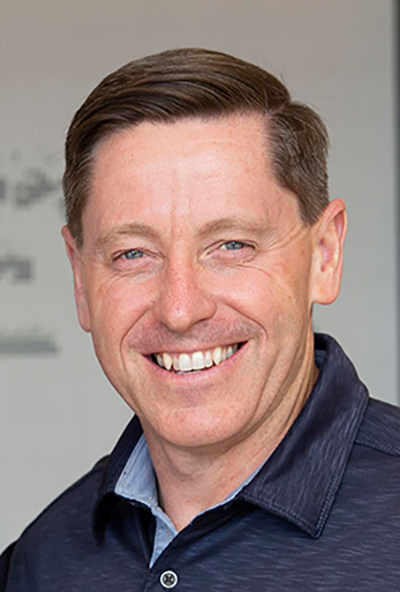 And yet for all of this success, Mark remains ridiculously humble. That's because he isn't your typical Silicon Valley executive. He's a West Point graduate, with a West Point mindset – which means his north star has always been sacrifice and service, whether flying attack helicopters in the U.S. Army, or improving cybersecurity at Palo Alto Networks. And if you've intersected with Mark – as an employee, customer, partner or shareholder – there's no doubt he's surprised you, over and over again, with his selflessness.
On Monday, as Mark took the mic at the all-hands meeting, the entire company stood up. And remained standing, many teary-eyed, with relentless applause. In that moment, it became clear that Mark's legacy will live on not only via his imprint on the company trajectory, but through the thousands of employees he's touched with his leadership. Because they feel, as the two of us do, that working in the culture he cultivated has been an extraordinary privilege.
We would have loved for Mark to run this company for years to come, but, as always, Mark knew what was best for Palo Alto Networks. That's because part of being a world-class leader is knowing when it's time to pass the baton to a new generation for the journey ahead. And in recruiting someone as remarkable and accomplished as Nikesh Arora, Mark has brought his tenure as CEO to a wonderful close. We are thrilled Mark will continue serving Palo Alto Networks as Vice Chairman.
For all the innovation at Palo Alto Networks, Mark understood that the greatest product we were building was Palo Alto Networks itself. He has built and grown a company that will prosper and endure. This is his legacy. This is why we too, Mark, stand up and join the ovation.