The Story of Our Partnership
ByMichelle Bailhe and Shaun Maguire
PublishedMarch 30, 2022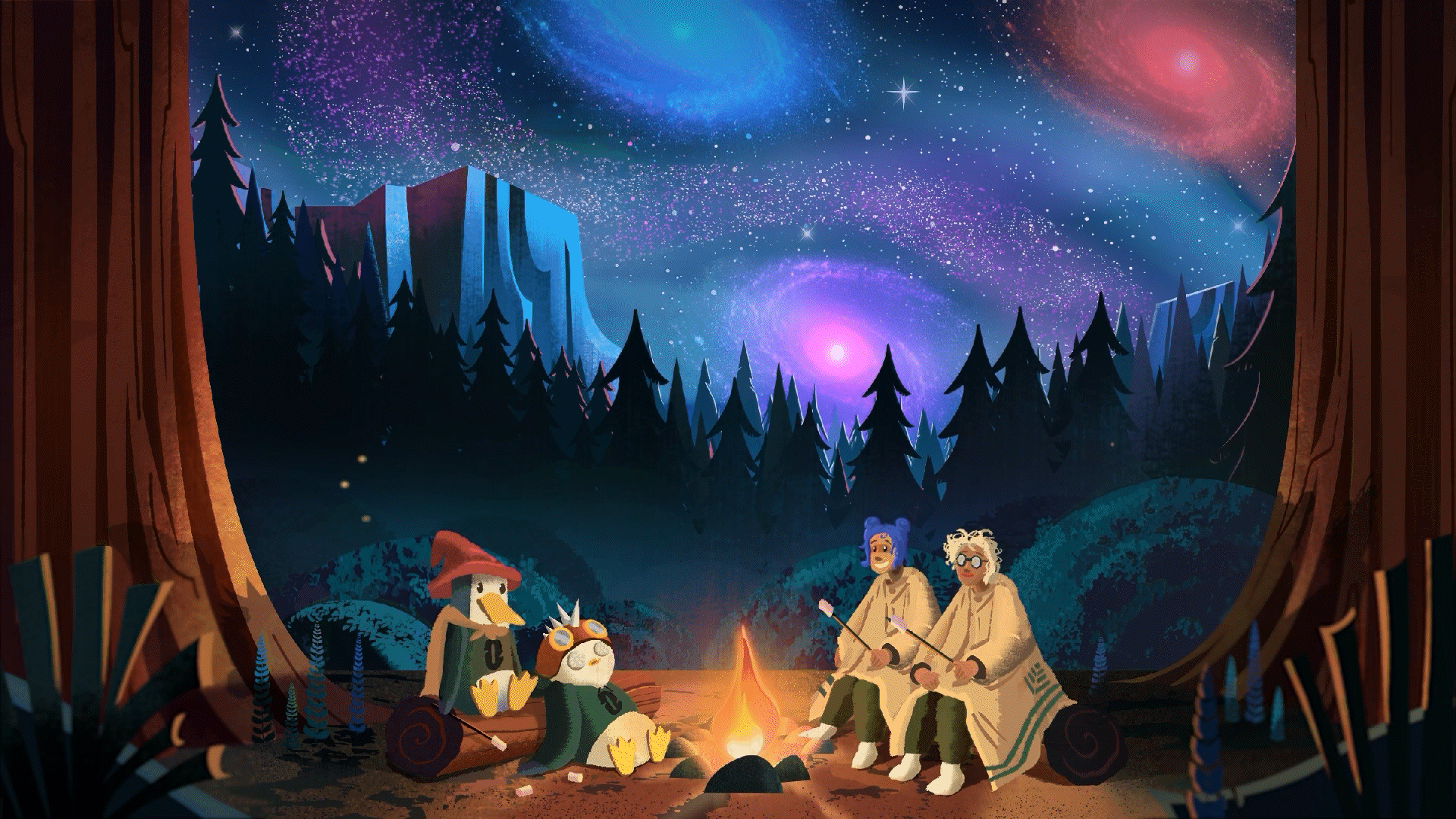 Art by Brandon Gully
The night was October 22, 2021. We had been following Bryan Pellegrino, or Primo, for a while on Crypto Twitter, mostly because Bryan always had interesting things to say. There were also a few hints that he was building something interesting.

As the night went on, Bryan started exhibiting more of the relentless exuberance of many of the best founders.

Then he mentioned assembling purportedly the greatest team in crypto.

This piqued Michelle's interest, so she DM'd him on Twitter.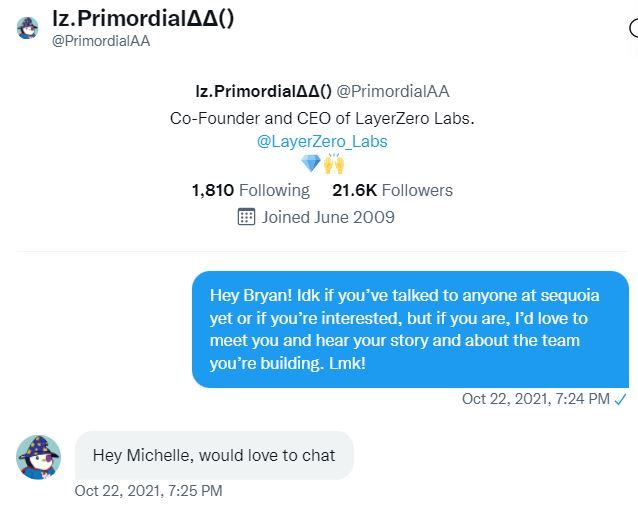 Bryan responded in his typical lightning-fast fashion and they met later that week.
Meanwhile, we had been watching the developer momentum on multiple chains for months. Back in July, we shared an internal thesis titled "A Multichain Future." But we hadn't yet found a compelling solution to enable it.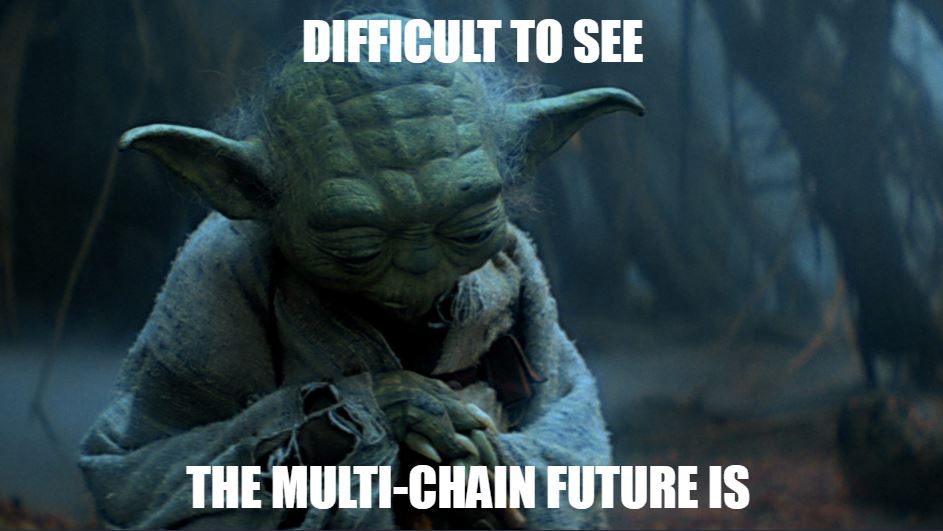 That is until we met Bryan. In the first 30 minutes, we realized 1) Bryan is brilliant and 2) he and his team were solving one of the holy grail problems in crypto—its fragmentation across chains—in an elegant way that could have a massive impact on the space.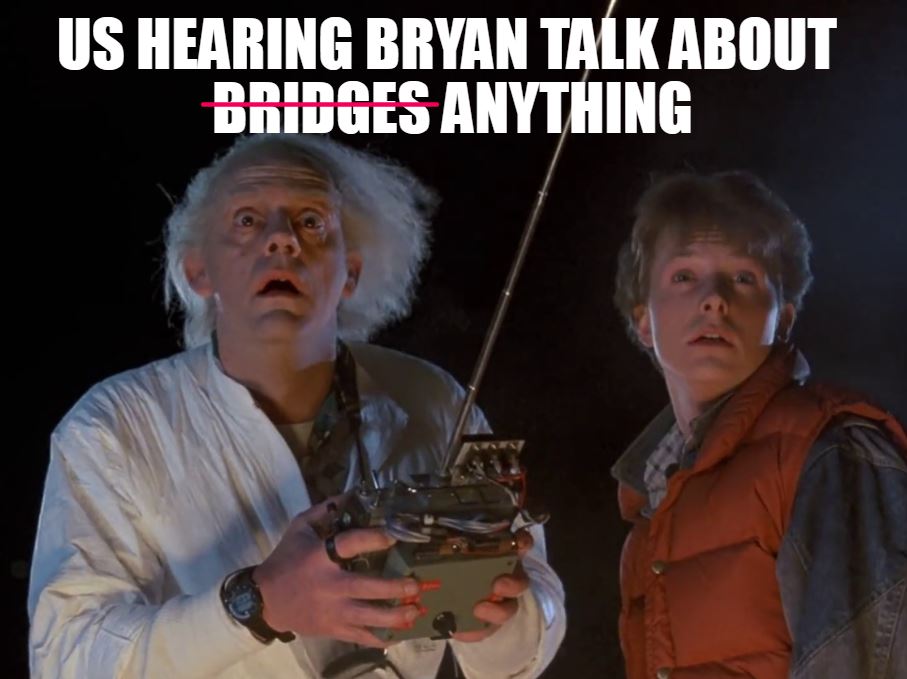 For context for those newer to the space, we liken the current state of crypto to DoorDash or Uber only working among other iOS or Android users. Imagine if you could only request rides from drivers who had the same phone as you, even if there was a driver with a different phone one minute away. Or as an additional analogy, imagine if Gmail users could only email Gmail users, Yahoo could only email Yahoo, etc., in a world before SMTP. Crypto's current fragmentation across Layer 1 blockchains hurts users and protocols. Networks are most efficient with unified users, data and liquidity.
While interoperability was and is an important problem, existing approaches were mostly clunky bridges that forced awkward compromises on users, like using wrapped rather than native assets or going through ten or more steps to complete a transaction.
LayerZero had a fundamentally unique and user-first approach: unify data at the application level. We quickly saw that if LayerZero worked, the opportunity could be immense and could grow all of crypto. But, it would also be hard. Holy grail problems are not holy grail for nothing.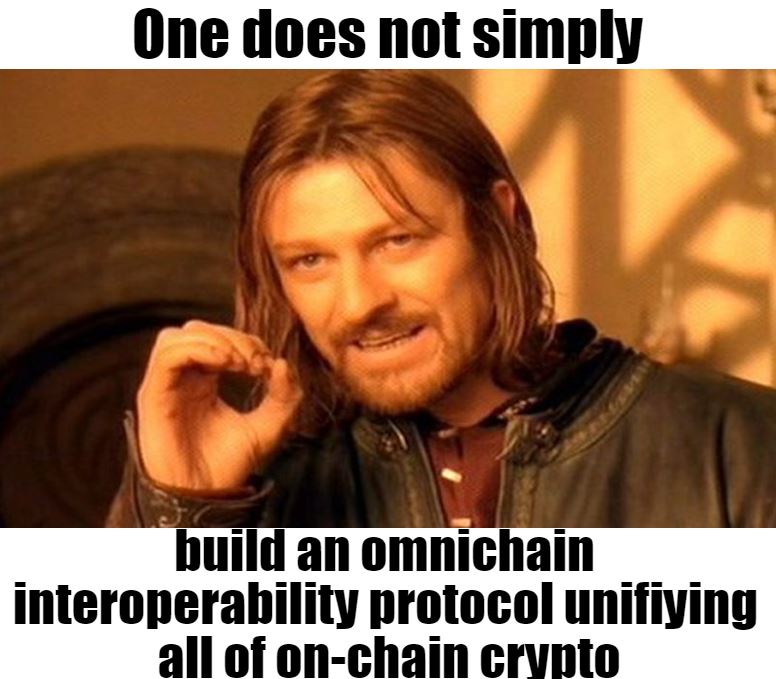 We would later meet Ryan, Caleb and the rest of the team, only to realize that Bryan was actually the least impressive of the bunch ;). They were in fact building one of the greatest teams in crypto.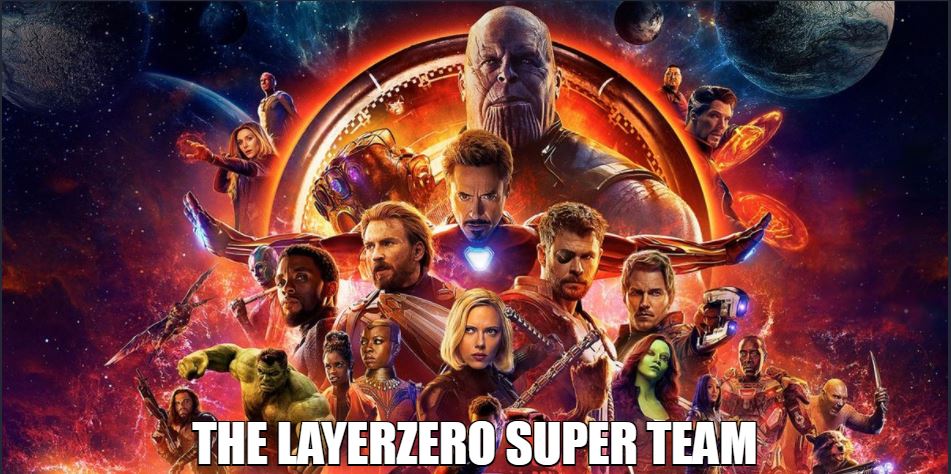 We had a follow-up meeting the next day, on a Saturday. We heard more about their remarkable life paths and the epic team they had recruited, and dug deeper into their approach. Alfred Lin and Mike Vernal canceled their weekend plans to join us and dig into their white papers.
Shaun flew to Vancouver to spend time with them in person. Connections between Shaun and the team already ran deep. Shaun was an angel in Bryan's previous company, OpenToken, and we thought highly of that team. So highly, in fact, that at this point, we had already extended an offer to Bryan's OpenToken co-founder, Dan Chen, to join Sequoia as a Visiting Fellow. Dan was a key reference on how exceptional the team was.
Everything we uncovered in our diligence increased our conviction that LayerZero was special. We wrote a memo in a caffeine-fueled 10 hours over the weekend. Because we had a prepared mind that interoperability would be essential to a multi-chain future, and also history with the team, the Sequoia partnership approved the investment 48 hours later.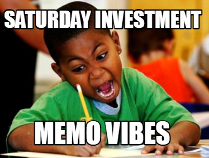 When LayerZero wanted to bring more partners into the round, we offered to introduce them to FTX. Sam (SBF) and Ramnik quickly understood the market opportunity and wanted to meet, so Bryan and Ryan flew out to FTX's headquarters in the Bahamas. After Ryan and Ramnik dueled it out in a multi-hour marbles match, FTX decided to co-lead the round with us and a16z.
Once the round closed, we all went into full grindset. Our Telegram chat is a constant 24/7 loop, from partnerships to memes to hiring to finding auditing firms. To prepare for launch, the typically remote LayerZero team decided to co-locate together in the Bahamas near FTX. Here are some photos of their offices from when we visited them for Stargate launch week. The walls are lined with posters of core values: "Better is Better" and "Helps Everybody, Hurts Nobody."
"In the first 30 minutes, we realized 1) Bryan is brilliant and 2) he and his team were solving one of the holy grail problems in crypto—its fragmentation across chains—in an elegant way that could have a massive impact on the space."

MICHELLE BAILHE AND SHAUN MAGUIRE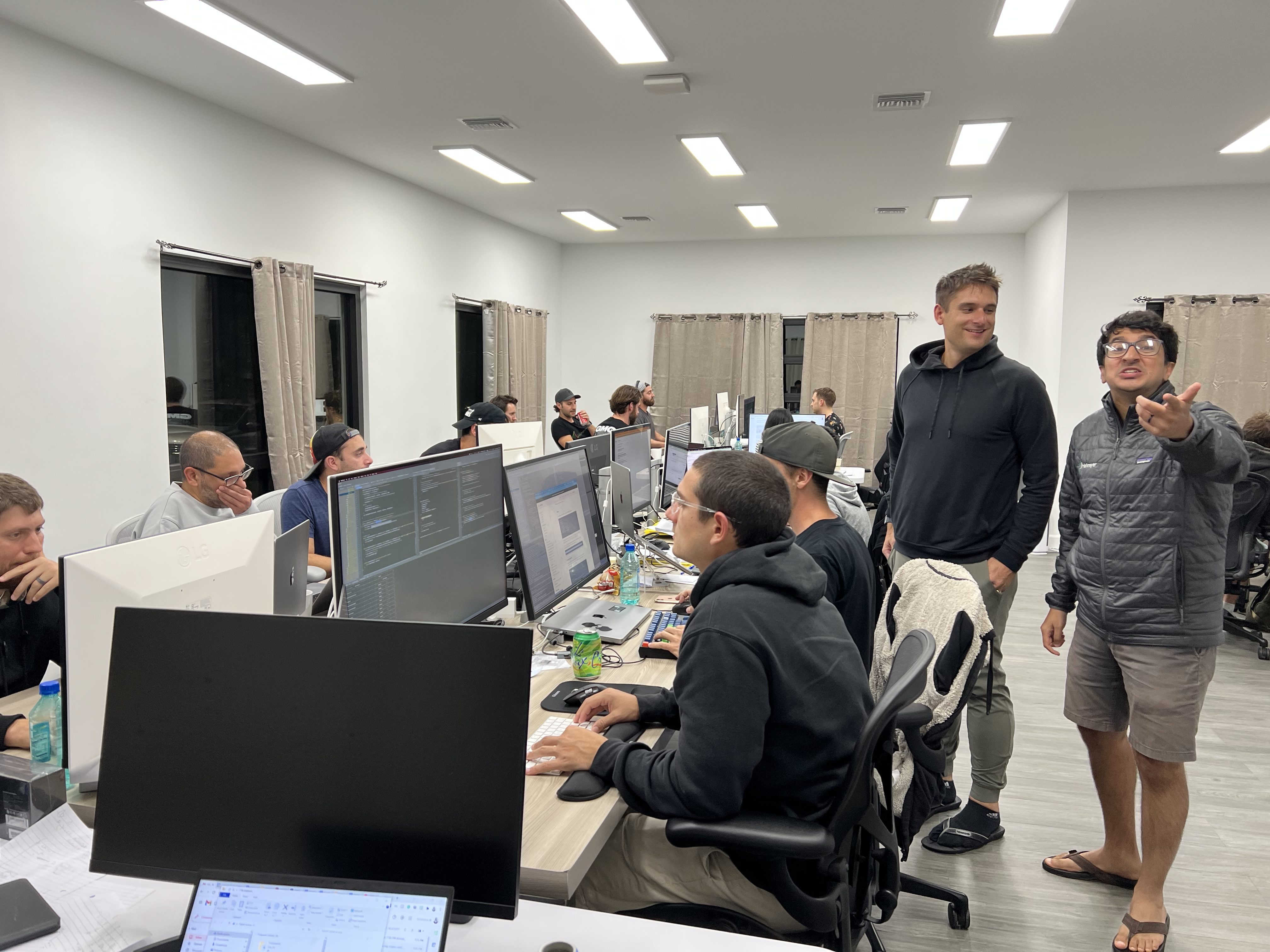 Fun fact: that room got nice and musty after the entire team stayed there for a week, pulling all-nighters almost every night.
The more we've worked together, the more we have been blown away by the team's hustle, excellence, and genuine caring for each other and the entire crypto space.
LayerZero, we are honored to be your partners on this wild ride. We can't wait for the world to see more of what you have in store.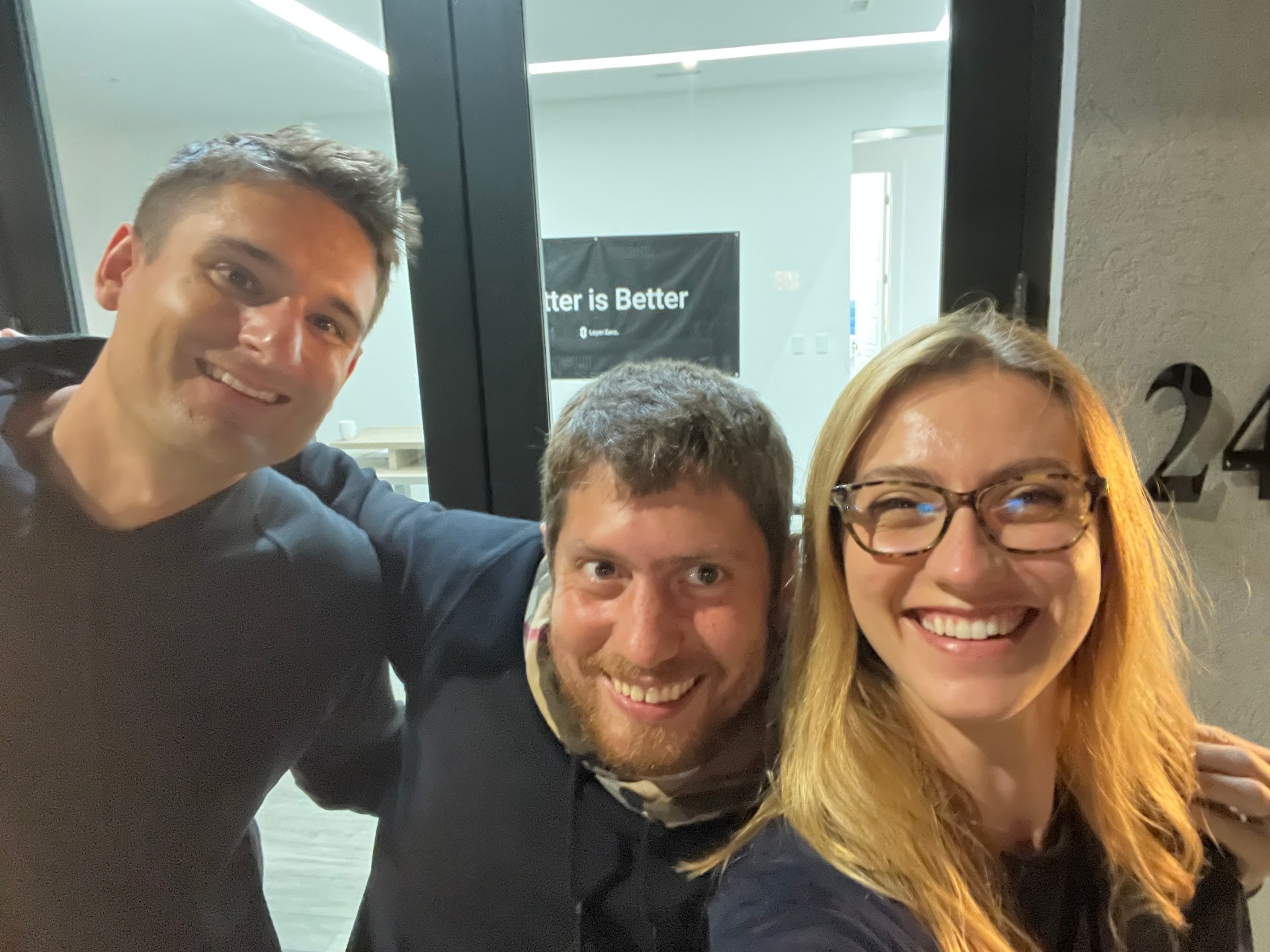 Ryan, Bryan and Michelle in the Bahamas + Shaun in spirit (Shaun and his wife had just had a baby!)