Partnering with Cobot: Builders at Heart
Brad and his team are designing collaborative robots that work alongside and adapt to humans—not the other way around.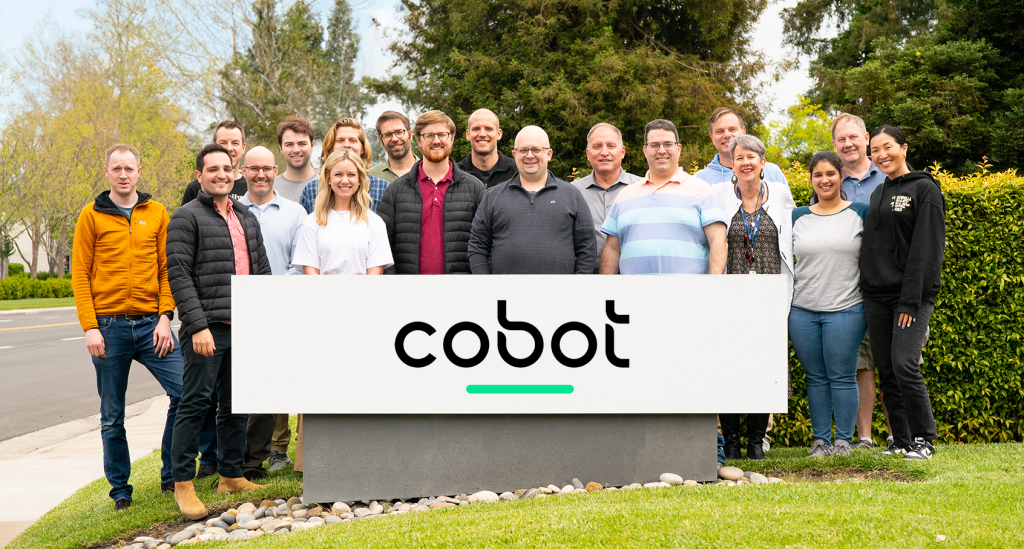 By the end of Brad Porter's tenure at Amazon in 2020, he led a powerhouse robotics organization of over 10,000 people with a diverse portfolio that included warehouse programs, drone delivery and more. When he joined the company in 2007, he hadn't worked in robotics at all.
Brad did have a deep—and long-held—interest in the field. When he was a kid, his parents gave him a Radio Shack Armatron robotic arm, and he spent hours learning to control it. He was fascinated by radio-controlled planes and helicopters. But he also loved computer science, and started his career at Netscape after earning a B.S. and M.S. from MIT. The two of us met when he was in his next role, at Tellme Networks, where he was recruited as a founding engineer. From there, he joined Amazon, working first on the website platform and the e-commerce stack, and later taking leadership roles in Prime Day tech readiness and Prime Air, as VP and Distinguished Engineer.
At every company and in every role, Brad focused on finding the biggest, most interesting problems his team needed to solve and figuring out how he could help solve them. So when the opportunity arose in 2017 to lead Amazon Robotics, naturally, he raised his hand.
Three successful years and 500,000 robots later, Brad, a company-builder at heart, was ready for a return to the startup world, and joined ScaleAI for a stint as CTO. And now, he's building a company of his own: Collaborative Robotics, or Cobot.
There are more than six million hand laborers and material movers in the U.S., not to mention millions of hospital, delivery and airport employees who also spend most of their time getting things from point A to point B. It is difficult, physical work, and an aging population and labor shortages mean these workers are increasingly difficult to find—at the same moment that the rise of e-commerce makes them increasingly in-demand.
Automation has the potential to fill this vast and growing gap and allow employees to focus on less physically demanding work—which is where Cobot comes in. Brad and his team are designing robots that can work alongside humans, moving boxes, totes and carts not just in restricted, purpose-built spaces like warehouses, but through a stadium, in the back of a truck, and down the halls of a 100-year-old hospital. They are machines built to adapt and react to us—not the other way around.
While these collaborative robots have the potential to transform operations in biotech, health care, logistics and beyond, the first step is understanding as deeply as possible what those customers need. That's why, in addition to building novel new robots, the Cobot team is launching its Flywheel Program, a consulting service that helps customers define their automation and robotics strategy and navigate the transition smoothly. A shipping company can figure out how to automate transloading docks. A pharmaceutical development company can learn to move supplies from warehouses to labs. And Mayo Clinic, the top hospital in the world and now a Cobot partner, can take robots beyond the operating room to move gloves, food, linens and more.
We at Sequoia are thrilled to partner with Cobot and lead this Series A round, and we look forward to supporting them as they grow. Brad is a special founder, with deep technical expertise as well as a rare and valuable history of success in both hardware and software, and across every stage. Now, he is building a special team to match, with a vision for seamless, adaptable technology and a smarter, more sustainable future—and we're excited to help them build toward it.
JOIN OUR MAILING LIST
Get the best stories from the Sequoia community.