Partnering with Meter: Reliable Internet For Everyone
Anil, Sunil and their team are rebuilding the network as we know it⁠—and delivering WiFi that just works.
By Ravi Gupta and Isaiah Boone
Published May 23, 2022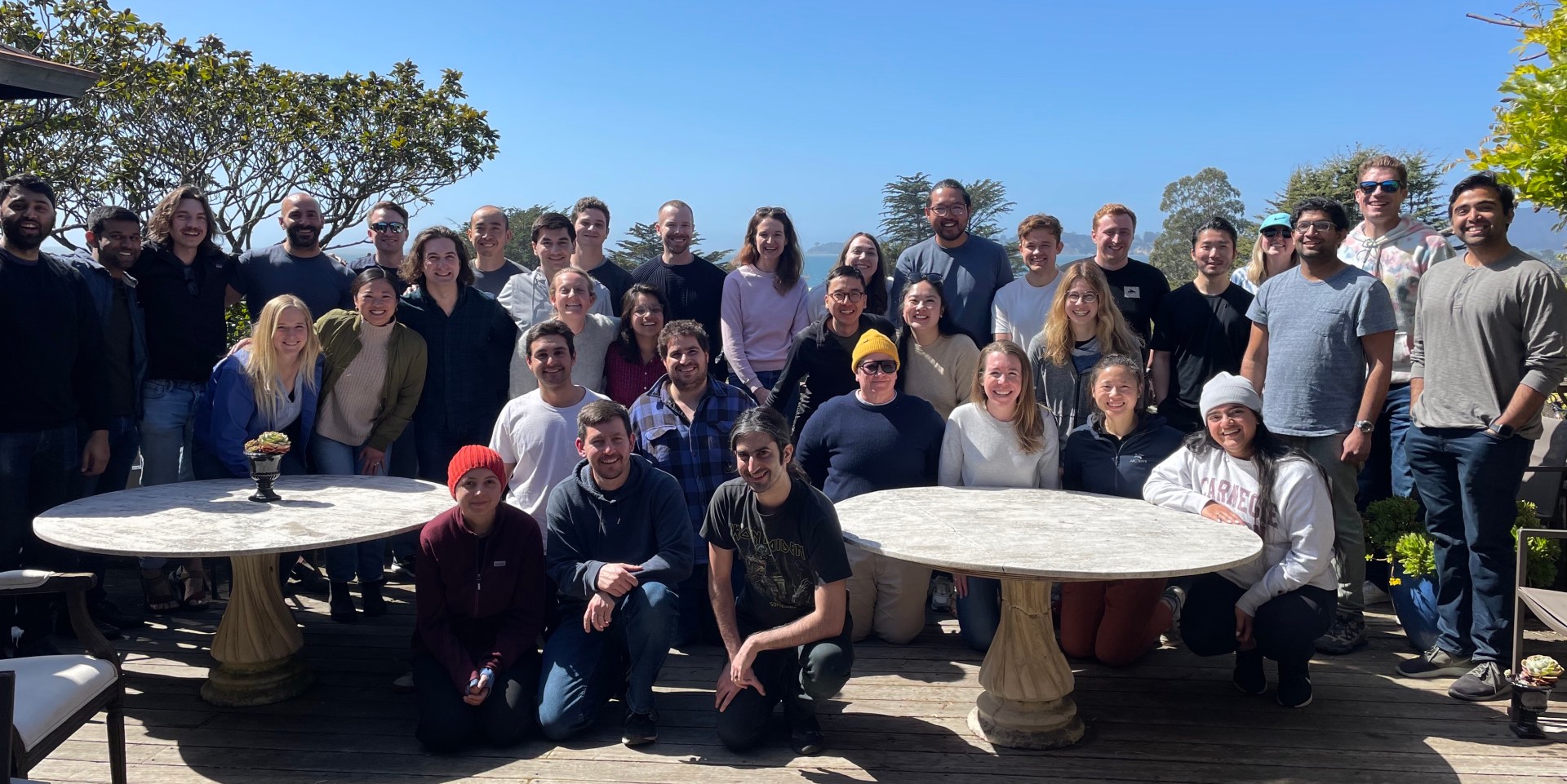 Marked-up hardware prices. Third-party vendors. Weeks of phone tag with an ISP. If you've ever been involved in deploying networks and Wi-Fi for a business⁠—be it an office, a warehouse, a hospital or a retail store⁠—you know the process is burdensome at best and downright painful at worst. Even after your network is up and running, maintaining connectivity typically requires engineers, a hefty equipment budget, and the willingness to navigate outages and more. Every company needs the internet, and your team expects—rightly—that it will "just work." Behind the scenes, though, the reality is often quite the opposite.
Much of today's infrastructure still relies on the innovations Cisco made decades ago, when we were fortunate enough to partner with them—and the fact that these systems have been in place for so long makes them even more difficult to reimagine. Just as bad user experiences were the norm in payment processing until Stripe came along, most companies today simply expect to devote significant time and resources to running their networks. But a few years ago, brothers Anil and Sunil Varanasi decided they wouldn't accept that status quo. Why, they wondered, shouldn't Wi-Fi be as reliable and accessible as water, electricity or any other vital utility?
With that seemingly straightforward question, Meter was born, and Anil, Sunil and their team set out on a wildly ambitious mission to build networks that can repair, upgrade and secure themselves—from the customer's point of view, disappearing into the background.
There are plenty of reasons for the lack of innovation in this space. A local network runs on routers, access points and switches, and as the old saying goes, "hardware is hard." Incumbents are large companies in part because completely upending networking infrastructure and reimagining an entire suite of devices is too intimidating for most would-be challengers to even consider. But Anil and Sunil are very special founders—smart, disciplined, intensely curious and undeterred by even the most daunting task. To learn to build their own hardware, they moved to China for a year and spent days and nights on the factory floors. They spent years perfecting it, building and rebuilding again and again. Only then did they turn their attention to the next critical piece of their solution, developing purpose-built software that automatically—and remotely—configures and adapts to network changes.
The result is what you might call Networking as a Service: end-to-end handling of all the complex operations involved in setting up and running local network infrastructure, so customers can turn their attention to everything else. It is the effortless, bulletproof internet Anil and Sunil dreamed of, made real.
In the decades since our partnership with Cisco, Sequoia has had the privilege of working with many of the great minds who helped build the networked world. When we asked some of those experts what they thought of Meter, the most common reaction was amazement that it works at all, given the remarkable level of difficulty involved. But after spending time with this team over the past couple of years, we're not surprised they are the ones to pull it off. Long before we partnered, our conversations with them revealed their deep thoughtfulness and first-principles approach. Their decision to partner with us was no less considered: Anil and Sunil wrote memos to each other about Sequoia, and called as many of our references as any founders we've ever met! What's more, they are genuinely kind people and a true joy to know. The four of us text regularly about our shared love of basketball and the NBA, and they've gotten to know Ravi's sons over Zoom—in fact, the Gupta brothers were the first to tell the Varanasi brothers that we wanted to offer them a term sheet and lead their Series B.
For us, this partnership with Meter is the embodiment of Sequoia's mission to help the daring build legendary companies. It's clear that the team is fearless, and we believe they can have a massive impact. The product is designed to expand not only through the word-of-mouth of their growing list of happy customers, but via commercial space itself; in the future, we think leases should come complete with electricity, water and Meter-powered internet, already installed. And as reliable Wi-Fi becomes mission-critical for workplaces of all kinds, the potential global footprint is measured in the billions of square feet⁠—if Meter can enable even a small improvement in productivity at that scale, it will be an Archimedes lever for work as we know it.
Anil and Sunil have an incredible product and a team to match. Now it's time to take that product to the world, and we are thrilled to be by their side along the way.