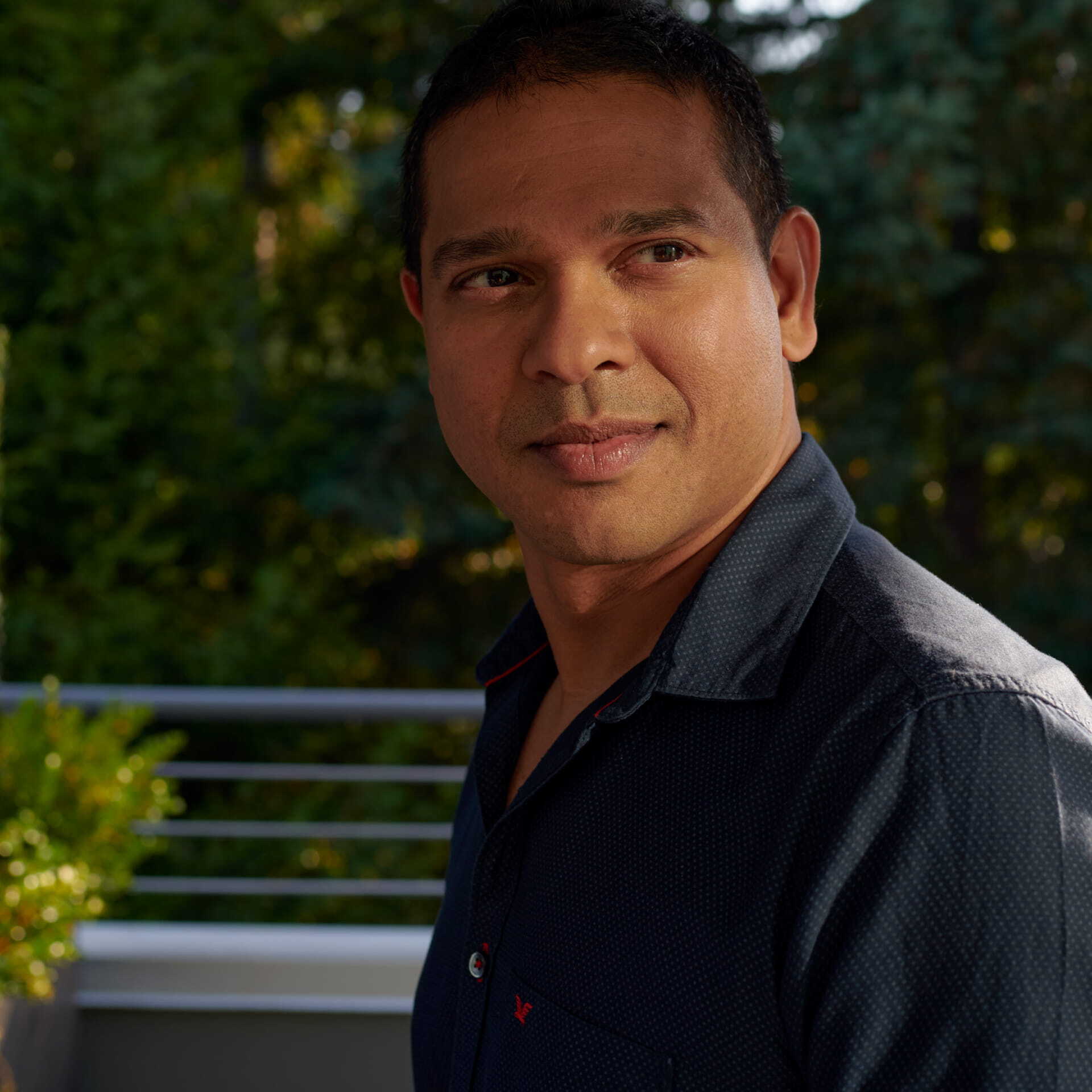 Vijaye Raji Wants You to Think Impact
Photography: MERON MENGHISTAB
After 20 years working with the powerful tools used inside Microsoft and Facebook, Statsig's CEO is building versions that can help every company deliver measurable real-world results.
"It takes a special courage to say look, I understand where the data is going, but we're going the other way," Vijaye Raji tells me with contagious cheer. The statement might seem against Raji's interests given that his startup, Statsig, founded in 2021, builds testing and validation tools designed to give organizations the rich real-world data they need to make product decisions.
The more you learn about Raji's life, however, the more it makes sense that his product isn't going to tell you what decisions to make. In a 20-year career, he's learned to defy conventional wisdom and make his own decisions—most recently leaving a post leading thousands of engineers to found an 8-person startup.
In Sequoia partner Mike Vernal's words, "Vijaye is the most impactful engineer that I've ever worked with. He's incredibly pragmatic and punctual and just a get-shit-done kind of person. If I could have just one engineer on anything, that would be Vijaye."
"Vijaye is the most impactful engineer that I've ever worked with.… If I could have just one engineer on anything, that would be Vijaye."

mike vernal
Raji is clearly confident but not overly eager to talk about himself. He'd rather explain at length that organizations often make decisions without the data they really need. Or they look at limited-scope data, which leads to short-term focus while missing the big picture. Or (there are so many ways to fail!) they'll go overboard the other way and let the numbers decide everything against their better sense.
"Data is always optimizing locally," he says. "Follow it and you're climbing to the highest local ground. To get to much higher ground, you may need to go through a dip first." Collecting data from a wider area, with more local details, is like getting the best possible map of uncharted waters ahead. "You need to have product sense and apply it to the data," he cautions. But first, you need the data.
With Statsig, Raji wants to give other organizations the breadth and depth of data enjoyed by tech giants. He thinks this will let them make better decisions and choose new directions, informed by real-world data about their customers' behavior.
---
As a boy in Puducherry, India, young Vijaye took an interest in programming at age 12. A computer was beyond his family's budget, so he did his coding on a machine at the local library. Once, he convinced the librarian to lock him in overnight so he could pull an all-nighter.
Despite his enthusiasm for tech, Raji was cautious about leaving his family behind. When it came time for college, he attended nearby Pondicherry University rather than one of the top IT schools from which many Indian-born engineers in Silicon Valley have graduated. "I got into a bunch of colleges that were outside my town," he says, "but I didn't want to go far from family. My dad was working abroad, so my mom definitely loved for me to stay close. But it was a big decision—there are better colleges that I had to give up."
By the time he graduated, Raji's father had returned home. Vijaye felt OK to take a job 500 miles away in Hyderabad. Before long, Indian outsourcing giant Wipro tapped him to relocate to Finland for Nokia.
Having never traveled far, Vijaye says he had to learn a lot that others took for granted: "I had never flown on a plane before. I had to learn how to fasten my seat belt." In Finland, he quickly learned that spicy food and a meat-free diet were still an anomaly at the time. Then there was Finland's weather: "I moved there in spring, and when November came I didn't know what hit me." Puducherry, on the Bay of Bengal, rarely dips below 70 degrees in winter. Yet, he says, he enjoyed discovering new ways of living and came to appreciate them.
After two winters in Finland, Raji got an offer from Microsoft in Seattle. Wipro was paying him $2,600 per year—good for India at the time—but Microsoft's offer letter promised a $72,000 annual salary. The still unworldly Raji believed that, of course, the number was a ridiculous typo.
Once his friends had convinced him it wasn't, he was all in to relocate halfway around the world for a company he admired. "I had learned to program on QBasic, and then Visual Basic and Visual C++, all thanks to Microsoft," he says. "It was like a dream when I got that offer."
He didn't know it, but he would work for Microsoft for nearly a decade. He stayed longer than he'd have preferred, to avoid the risk of losing his visa should he leave. "I was stuck in green-card hell for 9.5 years," he quips. "There was a running joke that the fastest way to get a green card was to get married, have a kid in the U.S., and when that kid is 18 years old, they can sponsor you for your green card."
Not that he hated his job. Raji worked on critical projects including the Windows Application Framework, SQL Server Modeling Language, Microsoft TV and Visual Studio, which grew into the VS Code application that millions of programmers worldwide are using today. As a side project, he created the Small Basic programming language designed to appeal to beginners.
Four years in, he met local high-school teacher Ashley Lauren. When they eventually married in 2009, Ashley sponsored him for his green card, which he obtained a snappy three months later. He says now, "Microsoft wasn't bad, but I was ready to go."
Join our mailing list
Get the best stories from the Sequoia community.
Sequoia partner Mike Vernal had worked at Microsoft in those same years and then moved to Facebook. When Raji, whom he hadn't met, arrived at Facebook later, Vernal says other ex-Microsoft coworkers told him to pounce to get Vijaye on his team. What they didn't tell Mike was to make sure he was early. At that point, Raji had no patience for people who don't show up on time. He passed on joining Vernal's group, but the two became friends over time.
Raji hadn't planned to stay at Facebook a full decade either, but they kept promoting him. He joined Facebook's Seattle campus when it was an office with a dozen people, and ended up leading the operation as it grew to 6,500 people.
Finally, he says, a startup seemed the one big thing he hadn't done: "I've done engineering. I've done large orgs, I've made decisions on where to invest in real estate to house 20,000 planned Facebook employees in Seattle. I've done commerce, I've done ads, I've done gaming, I've done entertainment.
"It was time for something new. For that, there's nothing better or bigger than starting your own company and making it successful. And what I'm doing now is data infrastructure, something completely different from everything I've worked on before."
"It was time for something new. For that, there's nothing better or bigger than starting your own company and making it successful."

vijaye raji
To be clear, both Raji and Vernal—who had left Facebook to become a partner at Sequoia—toyed with several startup ideas in the late 2010s. When they eventually converged in early 2019 on the idea for Statsig, Raji made plans to wrap up his role at Facebook, when he was still head of Facebook Seattle and also of Facebook Gaming.
CEO Mark Zuckerberg himself—by then only two levels up on the org chart—pinged Raji on Messenger (they had chatted often) with a counter-offer: the head of the company's Entertainment group was taking the place of another departing executive. To Zuckerberg, Vijaye seemed the obvious choice to step up from managing not only gaming but video, music, movies, sports and who knows what next.
Entertainment was a major part of Facebook's future. Even Raji agreed it could be a tough year for Facebook if anyone else took the job. "Organizations are very resilient," he says, "nothing ever breaks because somebody leaves… but, I felt a sense of obligation. I committed to another 18 months."
Finally, nearly two years later in February 2021, Raji handed in his Facebook badge to start Statsig.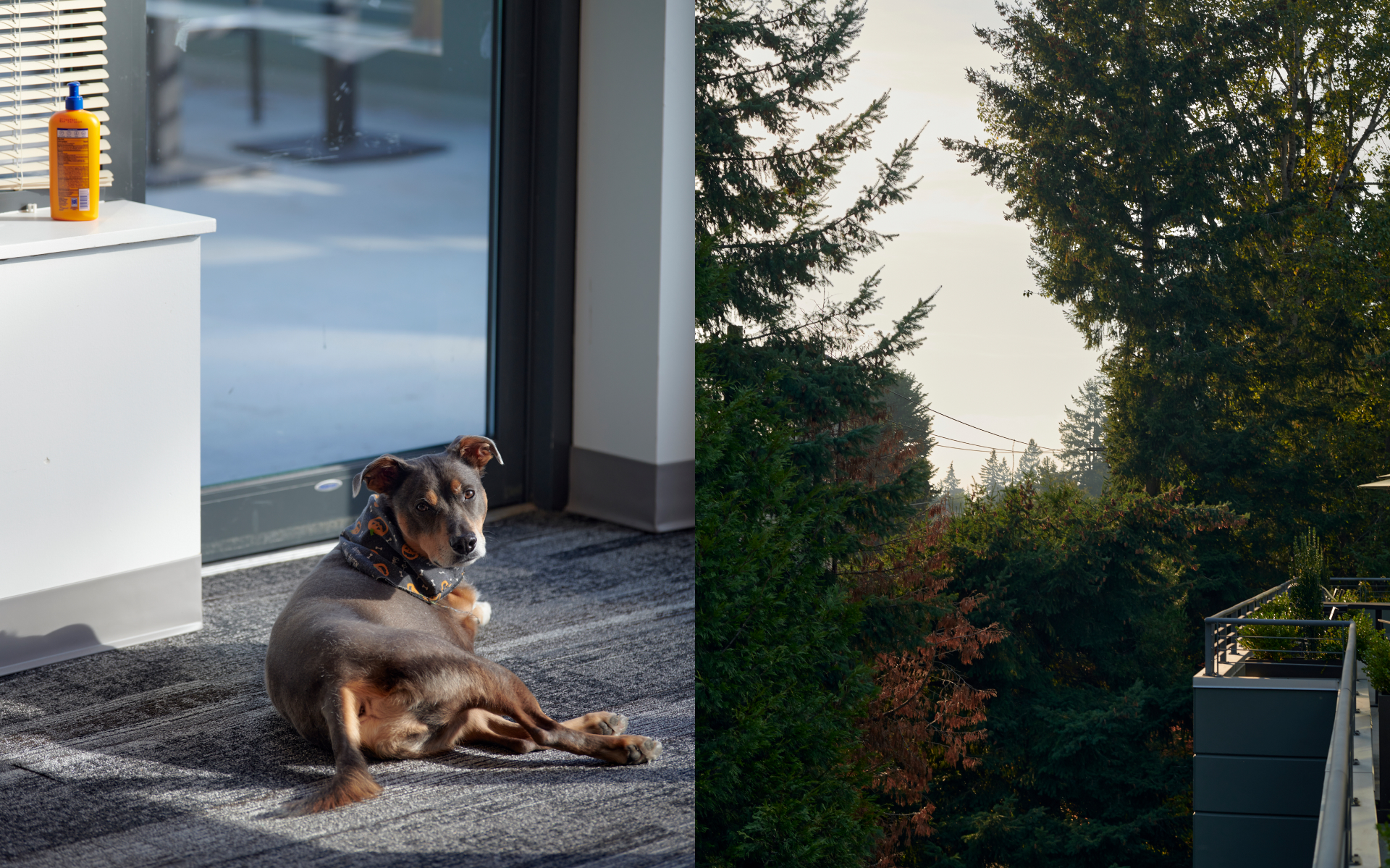 Raji says that what he experienced at Facebook was a builder-centric culture that most companies just don't have from the top down. "Decisions were all data-driven," he says. "No more debates in conference rooms. Products are built quickly, validated with testing, and the successful ones survive while the unsuccessful are discarded."
Facebook engineers can do this because the entire company uses the same set of infrastructure tools. It doesn't just make work more efficient, it enables a cultural shift. Facebook engineers don't measure themselves by ship goals—"I shipped two features this year"—but by performance results: "I shipped a feature that boosted engagement by 2.5 percent."
Statsig is the latest of several companies like Honeycomb and Scuba.io that were founded by Facebook alumni looking to bring these tools and the culture they enable to as many other companies as possible—a chance to have an impact on the way software is built at any company, maybe even as an industry.
"So far, we've built our own versions of a half dozen of Facebook's tools," he says. "We're adding more every few weeks." For example, Statsig's Pulse is a powerful tool for internal A/B testing based on Facebook's Deltoid. It's the kind of super tool that big companies like Uber and Spotify can afford to build for themselves, but most startups can't. Raji is certain that Statsig will empower a foundational cultural shift among customers—from ship goals to metric goals. For non-engineers: It's not what you build, but what's your impact?
"What amazed me off the bat with Statsig was the strength and breadth of user-love that the team has garnered," shares Dannie Herzberg, a Sequoia partner. "Join their Slack community and you'll see prospects and customers from early-stage startups all the way to enterprise companies sharing their enthusiasm for the product and celebrating new features as they're launched."
For Raji and several Facebook colleagues who jumped ship to join him, starting Statsig meant suddenly downshifting to work with eight people instead of eighty thousand, having to learn the partner ecosystem, having to learn to manage a startup business P&L, and so much else they'd been able to leave to others.
Like most startup teams, they found this exhausting and also exhilarating. But as Statsig sailed off on its own, Raji looked back to Facebook's shores and realized he'd missed the chance to take something valuable with him: "As the head of Entertainment I had access to the world-class sales team and world-class marketing team, and never once bothered to learn that. Now I kick myself: If only I could go back and spend quality time with the sales leaders, the marketing leaders, the business leaders. I had the opportunity."
Delivering impact
Regrets aside, Raji has a track record of identifying projects and companies where he can have an impact on the outside world. What does he look for?
A unique perspective. A credible vision that isn't shared by the majority. "If an idea and its value proposition is super-obvious to you, but not so obvious to others, that's an idea worth exploring."
A short time from plan to product. "The implementation of a minimum viable product should take weeks or months, not years. You don't want to be developing in a vacuum for too long. Take it to potential customers as soon as possible." Many startups have gone heads-down for nearly a year, only to emerge with a product that isn't what the market wants at all.
VCs getting excited. "Venture capital investors have a broad line of sight into the market. They can quickly spot if something solves a real pain point." Few ideas are 100% novel. They've seen similar ventures crash, so they perk up when they see one with an approach that could avoid known roadblocks.
Raji is indeed known for being reliably punctual, and impatient with those who aren't. Contrary to popular tech-industry myth, you don't win by simply working all waking hours, but by developing good time management. Vijaye keeps a well-honed startup parent schedule: A tightly managed workday, followed by never missing playtime with his children after office hours. Then, after they're tucked in, you can count on him to respond to critical messages later in the evening.
More important, he says, is not letting your first win or two convince you that you're always right. He's seen successful people presume that they have superior insight and use their past success—coupled with either undeniable charisma or a bulldozer persona—to get their way contrary to evidence and objections.
Statsig is meant to be a set of tools to keep that from happening, by letting more organizations develop a nimble culture of real-world testing and measurement to drive decisions. "A lot of companies debate the merits of ideas in a conference room," he says. "Every idea has its merits. The way you understand which one's working and which one's not working is actually putting it out to the people that use the product. You don't have heated debates. If the customers like it, the numbers go up. If they don't, the numbers go down."
"I'm never attached to a decision that I make," he concludes. "If there's new data or evidence that proves that I'm wrong … well, I'm wrong."