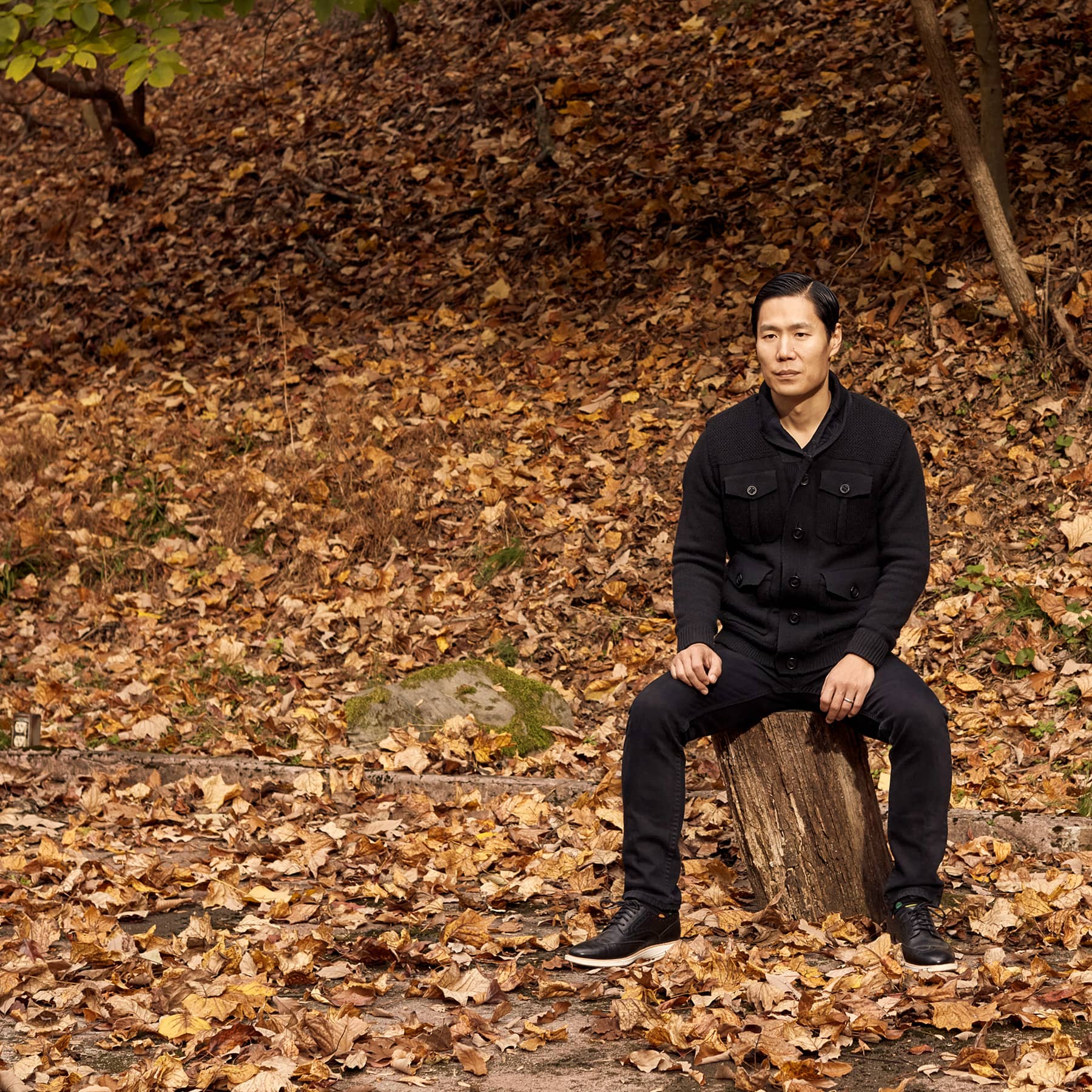 Help Wanted, Change Needed
How Yong Kim turned the opportunities he was given into opportunity for millions.
Two decades before founding Wonolo, a platform designed to connect blue-collar workers with businesses, a 15-year-old Yong Kim found himself trudging down the side of a rural highway in New Hampshire as the sun was just beginning to rise. Cold, alone, and lugging his hastily packed suitcase behind him, Kim thought to himself, This was a mistake. I'm leaving the United States. I'm going home.
Three months earlier, still in his home city of Seoul, South Korea, Kim had gotten the news he'd been obsessing over for years: He'd been accepted to study at Brewster Academy in Wolfeboro, New Hampshire. Ever since he'd spent a month with family friends in Washington, D.C., when he was 12, he couldn't stop thinking about returning to the States. He'd experienced the best kind of culture shock — a dismantling and reassembling of what life could look like; a tiny slice of what he believed to be the American dream.
"Up until 12 years old, I was in South Korea, where the education system was very much, 'follow the rules, listen to the teacher,'" says Kim. "You rarely spoke, rarely shared your thoughts. In America, it felt a lot more freeing, more discussion, more reflection on what was really happening in the world." When his parents had asked him about the trip at the end of the month, he told them in no uncertain terms that he wanted to live in America, and they responded with an unequivocal "no."
For the next three years, Kim would ask again every few months, always getting the same response. Then one morning during the fall term of his 10th-grade year, he spotted an ad in a paper about an international educational symposium happening in Seoul later that month. When the day came, he convinced his mom to give him a ride to the event. As he entered the convention hall, he scanned for American schools, spotting one with a translator. Kim approached and announced, "I want to go to America." He continued, stressing the seriousness of his intent and what it would mean to him. The school official, he remembers, "thought I was crazy," but his translator, impressed by his drive, agreed to help him with the application process. A few months later, Kim received his admission letter to Brewster Academy.
---
The first thing Kim noticed missing at Brewster was palm trees. All the American movies he'd watched in anticipation of his return included that particular gangly greenery, but the campus foliage here was more severe, and in the dead of winter, much less green. The second thing lacking was the openness he'd felt on his first visit to the United States. Kim struggled with breaking into the social cliques at Brewster as the new international student who spoke virtually no English.
But as the eldest of three children who'd all but raised his youngest brother, 10 years his junior, Kim was accustomed to hard work. He began devoting every waking hour—including many when he should've been asleep—to making progress with English so he could make progress elsewhere. At the same time, he sought out jobs to help cover study abroad expenses during school breaks, only to be told many variations of "You're different, why should we trust you?" The land of opportunity seemed not to be yielding any for him, which was why he spent all his nights studying in the bathroom, the only space illuminated on campus after lights out, and the place where everything at Brewster would start to change.
One night a few months after his arrival, another student walked in on Kim slouched over his books, toilet-adjacent, at 4 a.m. "He saw my dictionary and started saying, 'Every night, you're waking everybody up. Are you stupid?' And finally, everything that I was holding in for three months in America just exploded."
The boys' fight woke up the dorm parents. When they arrived on the scene, Kim struggled to explain in his broken English how he'd been provoked, how he hadn't slept more than four hours in months, how he missed being understood and valued. He was told to return to his room and await punishment in the morning. After crying into his pillow for 30 minutes, Kim decided he'd had enough; he grabbed his suitcase and slipped out of the dorm. I'm just going to keep walking and I'll eventually get to Boston Logan Airport, he told himself. I'm leaving the United States. I'm going home. It was only the next morning after he was retrieved on the side of the highway that he found out he'd been walking in the wrong direction.
JOIN OUR MAILING LIST
Get the best stories from the Sequoia community.
Kim later learned that the Brewster staff had seriously considered expelling him, but that an English teacher, Mrs. Douglas, recognizing the hurdles he was facing, advocated to give him a second chance. From then on, emboldened by the opportunity he'd been given, things began to change. Kim started asserting himself socially and discovered that some students who weren't wary of his otherness — they were excited by it.
Practicing English in a social context helped him catch up in his studies, where he eventually outpaced his peers to graduate as valedictorian of his class. After graduation, Kim opted to continue his American educational journey, getting his BA in mathematics and economics from the University of Chicago ("I basically lived at the library, took all the classes I could"), a master's in statistics from Harvard ("I thought I wanted to be a professor") and an MBA, also from Harvard ("I needed to develop my softer, managerial skills"). Along the way, he got married, had a daughter, and, like many of his MBA peers, got a high-paying job on Wall Street.
For the better part of the next decade, the work ethic that had once found an outlet in a boarding school bathroom was channeled into 100-hour work weeks, helping tech companies fund-raise and go public, merge and acquire. As his second and third daughters arrived, Kim continued climbing the corporate ladder, becoming vice president of tech investment banking for Deutsche Bank. In 2012, seven years in, Kim was pulled aside one day by the CFO of a company he was helping to go public, who asked, "What do you really want to do with your life, Yong?'"
After countless sleepless nights and endless workdays to achieve financial stability, the question shook Kim, forcing him to think deeply for the first time in years about what brought him to the States. "Even though it was an amazing job," he says, "something in my heart was really missing." Once more, Kim's conception of what his life could and should be shifted irrevocably.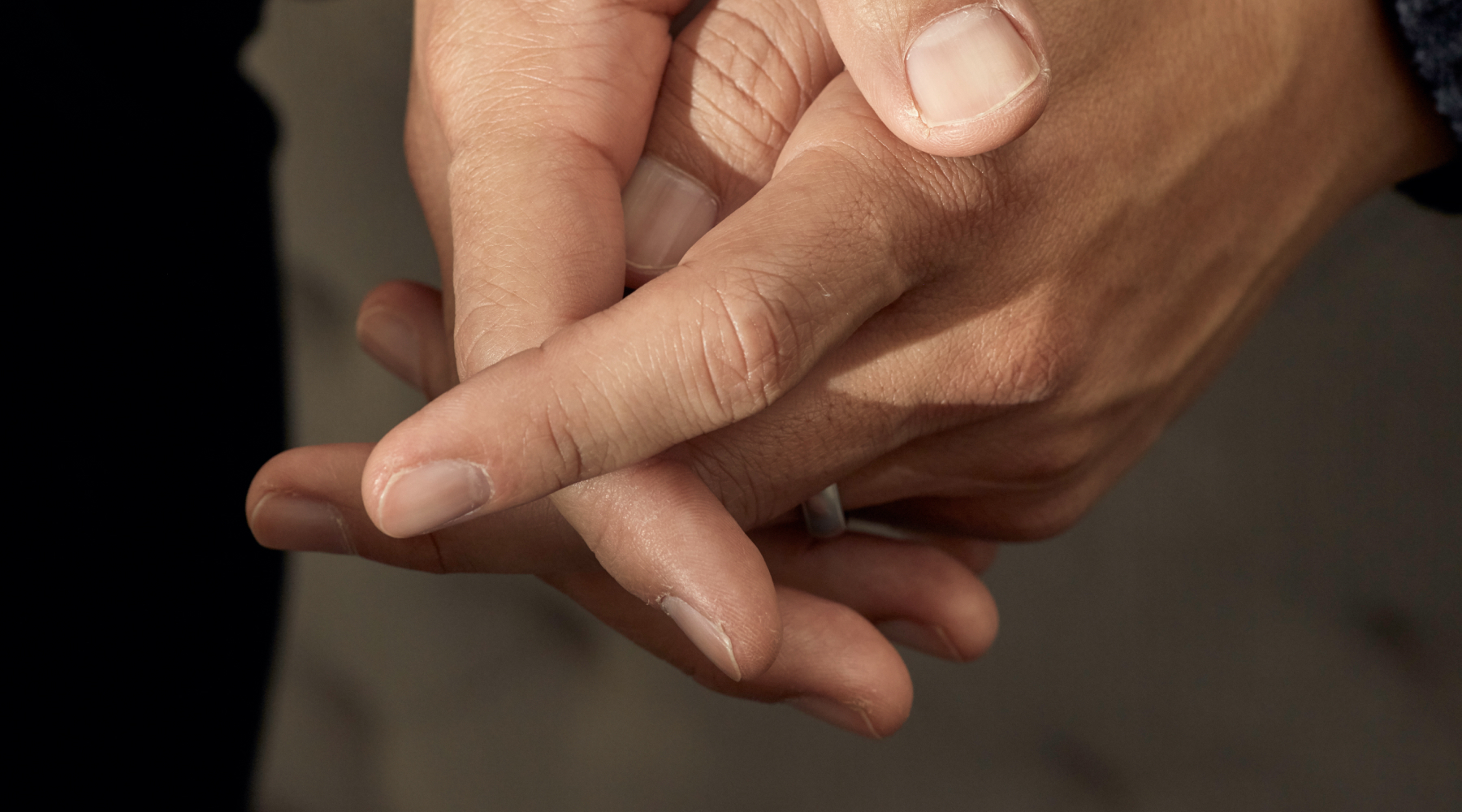 "Why are millions of hourly workers always struggling to find extra shifts, yet there are all these companies complaining that they can't find workers?"

yong kim
Despite growing up middle class himself, the son of a judge and a nursery school operator, Kim's closest friend in school, Young Oh, came from a working-class family—a rare pairing in Seoul's stratified social hierarchy. Oh's father was a cab driver and his mother mostly managed their studio apartment and raised Oh and his siblings. "Every time I would visit his house, his mom would be cooking special food," remembers Kim. "They were always opening up their home, saying, 'Hey, spend the night over.' Just so much generosity and caring, I felt a very, very strong connection." Still, he was always aware that Oh lacked some of the opportunities he'd been afforded.
All of these memories resurfaced when Kim started his first post-finance job, at an "innovation accelerator" helping Coca-Cola improve their manufacturing operations in the Bay Area. His role was to identify issues in Coke's frontline operations, a job he concluded could only be done by walking a mile in their shoes. So Kim spent months packing and shipping, riding along with delivery truck drivers, and stocking shelves for large retailers. One issue quickly became apparent across the board: "Every single day, there were jobs that needed to be done, but businesses couldn't find workers. Whether workers didn't show up because the business across the street was paying 50 cents an hour more, or because they were overworked so they couldn't come, or there were more orders coming in than managers had prepared for — Coca-Cola was always lacking some workforce."
Kim discovered that large companies like Coca-Cola relied on staffing firms to source their workers—agencies that had been resorting to the same lackluster solutions for 50 years. "It turned out that this problem existed everywhere," says Kim, "but everyone kept saying, 'Unemployment rate is less than 4 percent. There's just a worker shortage. We work with staffing agencies, and if they can't solve it, we can't solve it.' I was just like, 'Wow, this is crazy.'"
As he kept digging, the problem just seemed more intractable. Kim discovered that "there were about 80 million people in the U.S. working hourly jobs, making less than $50,000 a year. Often they were working multiple jobs to make up a 40-hour work week, and even then maybe you're making 20, 30 thousand dollars a year. And the U.S. poverty line is $25,000 a year for a household of four," says Kim. "Why are millions of hourly workers always struggling to find extra shifts, yet there are all these companies complaining that they can't find workers?"
The more he thought about the need, the more he became convinced that addressing it was what he'd been missing. Finally, after 20 years grinding to build a life in the U.S., Kim had found a way to use the opportunities he'd been given to create opportunities for others.
"We would say to them, 'You don't have to go through resume reviews. You don't have to go through three rounds of interviews. You simply push the button, accept it, and the job is yours. Both sides were like, 'That is too good to be true.'"

YONG KIM
"'What do you mean? Fifty people that I have never seen would just show up at the door and do the job?'" Kim remembers hearing this, or a variation, in all his early Wonolo ("Work-Now-Locally") sales calls. It was 2014, and Kim and his cofounder AJ Brustein were operating with a bit of angel funding from Coca-Cola, contracting outsourced engineers to scrape together a beta version of their app, a platform that promised to connect businesses to blue-collar workers. Yong and Brustein didn't fare much better with workers: "We would say to them, 'You don't have to go through resume reviews. You don't have to go through three rounds of interviews. You simply push the button, accept it, and the job is yours,'" says Kim. "Both sides were like, 'That is too good to be true.'"
As they refined their technology, they realized that it would be better to start small, working with local chains rather than the Coca-Colas of the world. First, they went door-to-door at a San Francisco mall looking for takers. When that failed, they started cold calling, then emailing, until finally they got a bite: the COO of Stitch Fix, an e-commerce startup, signed a small-scale trial—10 workers—to help them with order fulfillment for the holiday rush. This win was tempered somewhat by the fact that Kim and Brustein had only managed to find eight workers willing to give their platform a shot. So they each picked up the shift themselves.
After raising a $2 million in seed funding in May 2015, Kim and Brustein brought in Jeremy Burton as a CTO and a third co-founder, a couple of full-time engineers and salespeople, and a marketing team to help with worker acquisition. They advertised on social media and job listing sites, and started hosting in-person promotional events. But even with a more robust team and outreach effort, they still faced the issue of mismatched company-worker demand, an issue they tried to solve after raising a Series A in 2016 with more hiring. "We tried to scale the business too fast," says Kim. "There were still a lot of things that we were figuring out, but instead of trying to really dial them in and then fix them, we kept on hiring, hoping that would address those problems. It didn't."
Kim was reluctant to let anyone go, especially those who had been on the team from the start. But he understood that if he didn't modify his team, he was putting the entire staff at risk. "He's a very loyal person," says Jess Lee, who later oversaw Sequoia's investment in Wonolo's Series B and joined as a board member: "It was just one of those difficult situations." Kim cut his team in half and added new people in key roles.
Just as the ship seemed to be righting itself and Wonolo was gaining traction, so was the gig economy. The questions of workers' and contractors' rights were suddenly at the forefront of the national debate, nowhere more so than in California. In 2019, a new law was proposed to classify Uber drivers and certain other gig workers as W-2 employees rather than contractors, requiring businesses to provide certain benefits for gig workers. Through this discussion, Kim sought a middle ground. Wonolo started offering in-app perks for workers such as partnering with insurance providers to get workers discounts on coverage for workplace injuries and access to lower-priced prescription medications. They sourced tech platforms offering free financial planning resources. They also made a commitment to promoting jobs that paid a living wage, rather than the bare minimum.
"Wonolo believes there should actually be another classification between employees and independent contractors called dependent contractors. This is a class that exists in other countries like Canada," says Lee. Classifying all workers as W-2 employees just didn't make sense for Wonolo's business model. "The workers don't actually work for Wonolo," says Lee. "They provide services to a number of businesses. We encourage workers to actually become employees of those businesses if they'd like. I think it's a very different situation than with ridesharing or the other gig economy companies." Finally, due to ongoing uncertainty with California's regulatory landscape, Kim decided to pull his platform from California — at the time, 40 percent of their customer base.
Then, less than a year later, in March 2020, COVID hit. Across the country, massive companies shut down entire operations. Once more, Kim downsized, cutting his full-time staff by 30 percent. "Most companies don't survive one of these issues," says Lee. "Wonolo had to survive multiple right in succession." As his company faced its third existential crisis in as many years, Kim kept returning to what had started it all: "The workers are the ones who helped me back to the mission, when this was so hard. There's so much honor in helping their lives be much better," he says.
A few months into the pandemic, Wonolo, like the rest of the world, began to adapt, cautiously. As manufacturers and distributors found new ways to keep the supply chain moving, demand for frontline workers skyrocketed, putting Wonolo in a position to make its greatest impact to date. Kim realized that in the uncertainty of the present COVID moment, flexibility, more than ever, is currency — and that that's what he could offer to Wonoloers.
In the months leading up to the pandemic, 52-year-old Maxwell Brown was at an inflection point. Decades after serving time in the Navy, and in prison, and fresh off of a stint managing community engagement for the mayor of Philadelphia, Brown was struggling to get his new business off the ground: a coaching program focused on empowering young Black men in the Philadelphia area. With his pension and savings dwindling, Brown sought out part-time work to stay afloat. That's when he discovered Wonolo. "I went in and filled out everything and two days later they were like, 'Yo, here's a list of jobs,'" says Brown.
As his business started to take shape, Brown relied on Wonolo for the flexibility it gave him to earn a living, while taking meetings, creating presentations, building out his business model (and watching his beloved Philadelphia Eagles) on his own schedule. "Wonolo just gave me freedom. Sometimes I'd work 14 days straight with Wonolo, and then I would go into a big stretch of meetings and presentations for a week straight. But those 14 days were enough to sustain me," he says. "For a long time I literally lived off of Wonolo. I wanted to control my own destiny, so it's been amazingly great for me." And thanks in no small part to the flexibility and financial freedom Wonolo afforded him during his business's formative years, Brown emerged from the pandemic with the ability to focus full time on helping members of his community, as he puts it, "get the Max out of life."
"All of these people in this new normal want to have flexible work, want to control their hours, to rest, to be able to take vacation, to pick up their kids at certain hours," says Lee. "With Wonolo you can pick up different jobs all the time, but still make a steady wage and be in control. That's the future with perks, including health insurance and access to financial planning. That's Kim's vision for Wonolo's future."
---
A few months after Wonolo's public launch, Kim was out on a rare date night with his wife when he got a call. A Wonoloer had tracked down his cell phone number to ask for help. She'd completed a job a few days earlier, but had yet to receive payment (Wonolo had introduced same-day payments as a method of inspiring trust in their workers and legitimacy for their platform). If the money didn't come through very soon for rent, she could lose her home.
Kim looked into the payment on his end, realizing that a typo in her bank account information had caused the delay, and that even if it was fixed that night, the money could still take up to three days to show up in her account. "I told my wife, 'Hey, I'm so sorry, I need to take care of this worker,'" says Kim, "And she was like, 'I totally understand.'" They cut date night short to drive the 90 minutes to Stockton and hand the Wonoloer a check in person. When they showed up at her doorstep, says Kim, "She cried. It was a couple hundred dollars, but it meant so much to her life."
As Kim continues to navigate Wonolo through the murky waters of an enduring pandemic and an evolving workscape, he thinks back often to his early days in the U.S., the opportunities he was given, and the dignity those opportunities afforded him. "Whether you're a blue-collar worker or white-collar worker, an immigrant or someone who's been here for generations, you're doing manual labor or you're doing engineering or finance, it's the same, right? We want to be respected. We want the best for our children. We want to do something that's meaningful for our life. It's the same," says Kim. "This is what I imagined what the American dream is like. If I can say I made hundreds or thousands of people's lives better, then I feel like I've done something."