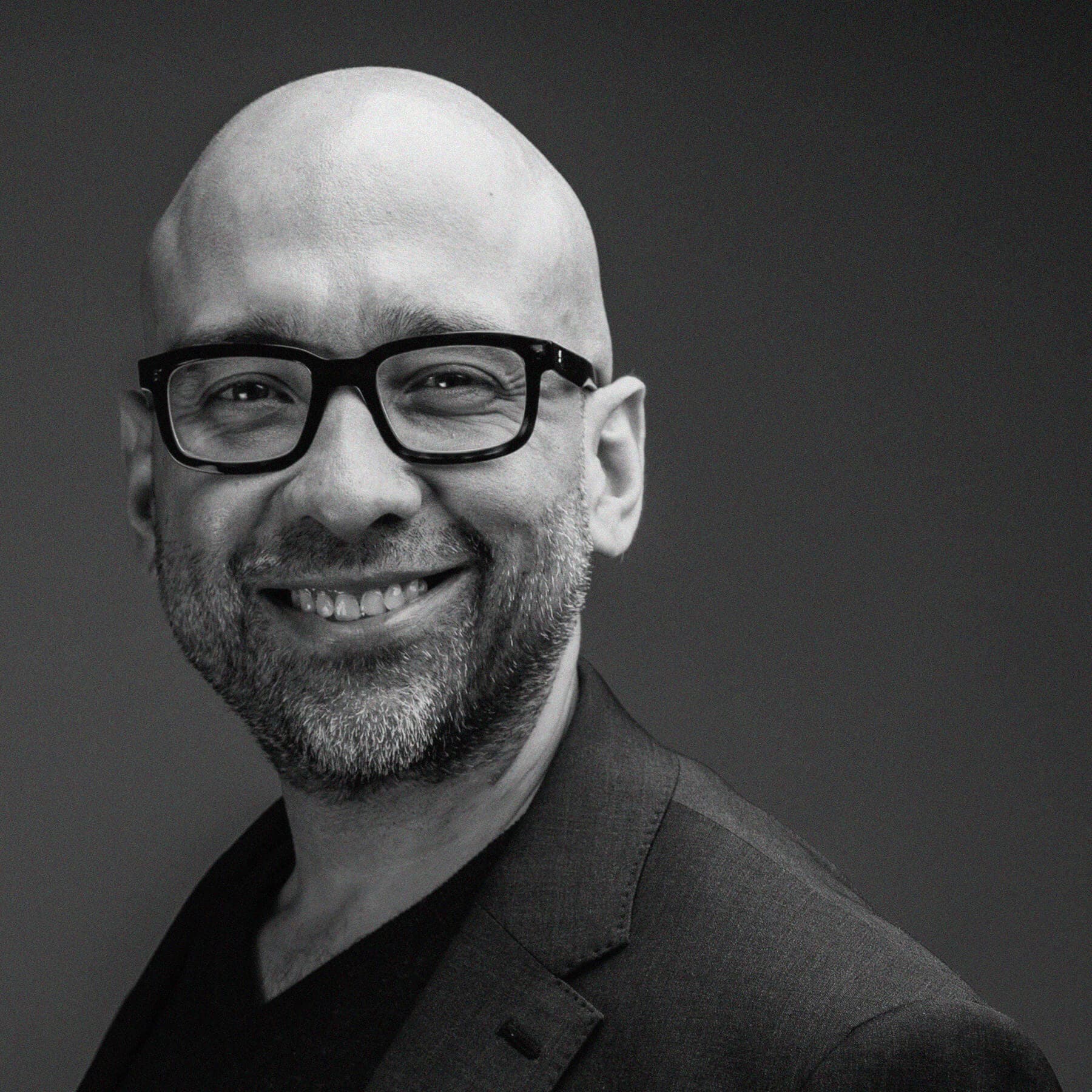 The Perks of Being an Outsider
Drift's five-time founder David Cancel on turning imposter syndrome into a superpower, and the chance encounter that changed his life.
David Cancel was stunned by the man standing in front of him: pink polo with an upturned collar, a laptop whose battery kept falling out because it had been dismantled, customized and pieced back together, talking a mile a minute. The man's brash charisma and messy confidence came into sharp contrast with Cancel's own measured and introverted nature. "I was like, 'Who is this person?'" Cancel says.
The man was Elias Torres. At the time Torres was an engineer at IBM—not the typical venue for pink polos with popped collars. Cancel, who prefers neutral basics to statement outfits, had gone to meet him on behalf of a friend who was interested in hiring Torres. The two sat down in a conference room at the office of a friend's investment firm in Midtown Manhattan and launched into what Cancel describes as a "wild, entertaining conversation," over the course of which their differences melted away.
One element in particular provoked an immediate kinship. "He was the first other Hispanic person in tech I had encountered," Cancel says. "This was in 2007, before LinkedIn was very popular. I knew Hispanic people in tech existed, but I had never worked with someone like me."
Cancel and Torres exchanged stories of their upbringings. Torres had emigrated to the U.S. from Nicaragua, and, like Cancel, had been raised largely by a single mother (Torres' mother had picked out his pink polo; the neon colors were always on sale). "It was clear he came from a very similar context and perspective," Cancel says. "Neither of us grew up with much and both of us had this drive to prove ourselves."
As he left the meeting with Torres, Cancel felt for the first time in a long time a sense of belonging. Here, seemingly, was another outsider in the world of tech. Maybe moving forward, he thought, he'd have some company on the fringes.
JOIN OUR MAILING LIST
Get the best stories from the Sequoia community.
Decades earlier, Cancel experienced a different kind of shock to his system—a blur of indecipherable syllables and intonations that felt abrupt and disorienting. He looked at the smiling faces, the easy conversation, the blossoming friendships around him. Cancel, who couldn't understand a word of English, stood by himself. It was the first day of kindergarten and he was five years old.
Born in the Bronx to an Ecuadorian mother and Puerto Rican father, Cancel spoke only Spanish for the first years of his life. When he came home from his first day of kindergarten, he planted himself in front of the television airing Bugs Bunny cartoons and began ferociously studying English—learning quickly, he realized, was the only way he'd ever become a part of this world. Within weeks, he was keeping up in school.
Nonetheless, the sense that he was an outsider persisted and was exacerbated when, at age seven, his mother separated from his father and relocated with Cancel and his younger brother to Queens. Their new neighborhood, Forest Hills, was overwhelmingly white and Jewish. Meanwhile, Cancel's new school was largely Italian and Irish. "There was no place I ever felt I belonged," Cancel says.
"There was no place I ever felt I belonged."

DAVID CANCEL
To fit in, Cancel leaned on his ability as a quick study. "I always had to be a chameleon and figure out how to fit in," Cancel says. "I would observe and then learn to do the things people did in an environment, and that's how I survived and coped growing up."
In the early '90s, when he was 18, Cancel enrolled at Queens College. "No one in my family had gone to university, but I intuited from my peers and from the highschoolers I saw in TV shows that it was the expected next step," he says. Cancel studied computer science and accounting, mostly at the behest of his mother, whose dream was for her son to wear a suit and carry a briefcase—symbols in her mind of a secure and stable career. But in his senior year of college, Cancel dropped out. "I was bored," Cancel says. "I had learned everything I could, and I was itching to dive into a new obsession: the early commercial internet."
Cancel remembers arriving at the college library before it opened so that he could access computers with Mosaic and Netscape, two of the first internet browsers, and only leaving at the end of the day when librarians kicked him out. He started taking apart computers and rebuilding them. "There were lots of different operating systems at the time," Cancel says. "I would go into every folder, every subsystem, take it apart, read it, and then put it back together again. I did this until I understood each system completely."
Technology was a world where success didn't hinge on one's alma mater or socioeconomic status. What mattered was if you could problem solve, if you could learn on the fly, if you could adapt. These skills, conveniently, were Cancel's forte.
After learning everything he could about coding for the internet, Cancel joined an early startup in New York City in 1995. "That first job turned into a job at a second company and then a third," Cancel says. "I led technology for all of them." For most people, a series of rapid successes would lend a sense of comfort or belonging. For Cancel, these feelings never came. What persisted was a need to prove he belonged in this world, and so, comfortable or not, he kept going.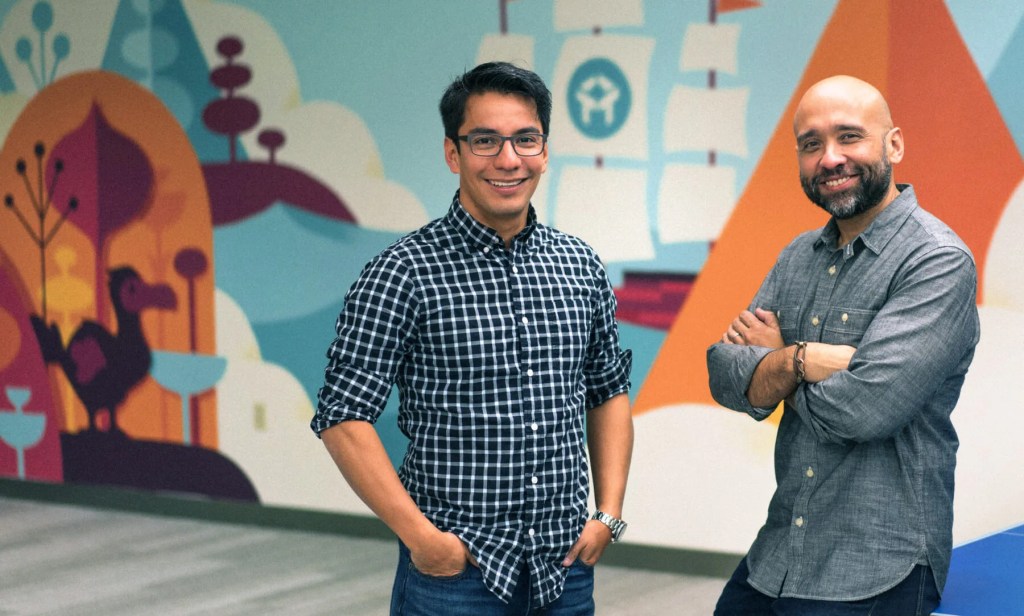 "I've had two meetings that changed my life. The first was with my wife, the second was with David Cancel."

ELIAS TORRES
---
A decade after accepting his first position in tech, Cancel founded his first company, a web traffic analysis service called Compete.com, and was in negotiations to have it acquired. That's when a friend looking for a CTO asked Cancel if he would meet with a man named Elias Torres to see if he might be a good fit. Cancel arranged their meeting in Midtown Manhattan, and in walked the engineer with the pink polo shirt. "I've had two meetings that changed my life," Torres says. "The first was with my wife, the second was with David Cancel."
At the time, Torres was feeling stuck in his role as an engineer and grappling with his own sense of belonging. He dreamed of leaving IBM and taking on something bigger, but as an immigrant from a low-income and minority background, he didn't have a blueprint for what was possible, until he met David. "In walks this guy who speaks my language, eats my food, and listens to Jay-Z and A Tribe Called Quest," Torres says. "Yes, his clothing was extremely boring, but he exuded confidence. He was successful and ambitious. I never thought I could one day be an entrepreneur, but sometimes all it takes is seeing someone like you to make you believe you can do it too."
While their first meeting felt instantly meaningful for both of them, it didn't immediately yield a professional collaboration. The two parted ways, but Cancel kept Torres in the back of his mind. A year later, in 2008, he gave Torres a call. Cancel was living in Boston, and had moved on to his next company, Lookery, a social media-centric ad network, and was looking for a vice president of engineering. Torres accepted the job.
As Cancel and Torres began working together, their differences were again brought into focus. "He's the opposite of me," Cancel says. "He wants to build emotional connections with everyone. He'll tell you everything, about his wife, his kids. He wants to invite you over for dinner the first time he meets you—I'm nothing like that."
Torres interprets their introversion and extroversion as two sides of the same coin. "I've always been very open about my vulnerabilities and imposter syndrome," Torres says. "Whereas David shields those same feelings behind a wall of seriousness and control."
Working with Cancel, Torres says he learned to challenge himself. "David's ambition is both the hardest and most rewarding part of collaborating with him," Torres says. "He sets these daunting goals and targets, but that's what sets him apart. Meanwhile, you're competing with everybody in Silicon Valley and wondering, 'Am I good enough? Can I do this?' He taught me to lose these fears and that whoever I'm comparing myself to is just another human. I can do what anyone else can do, it's a matter of execution and grit and grind."
Meanwhile, Cancel came to rely on how Torres could motivate teams in ways he never could. "Elias is a natural at pulling people together," Cancel says. "With people, he can make things happen. He can move mountains."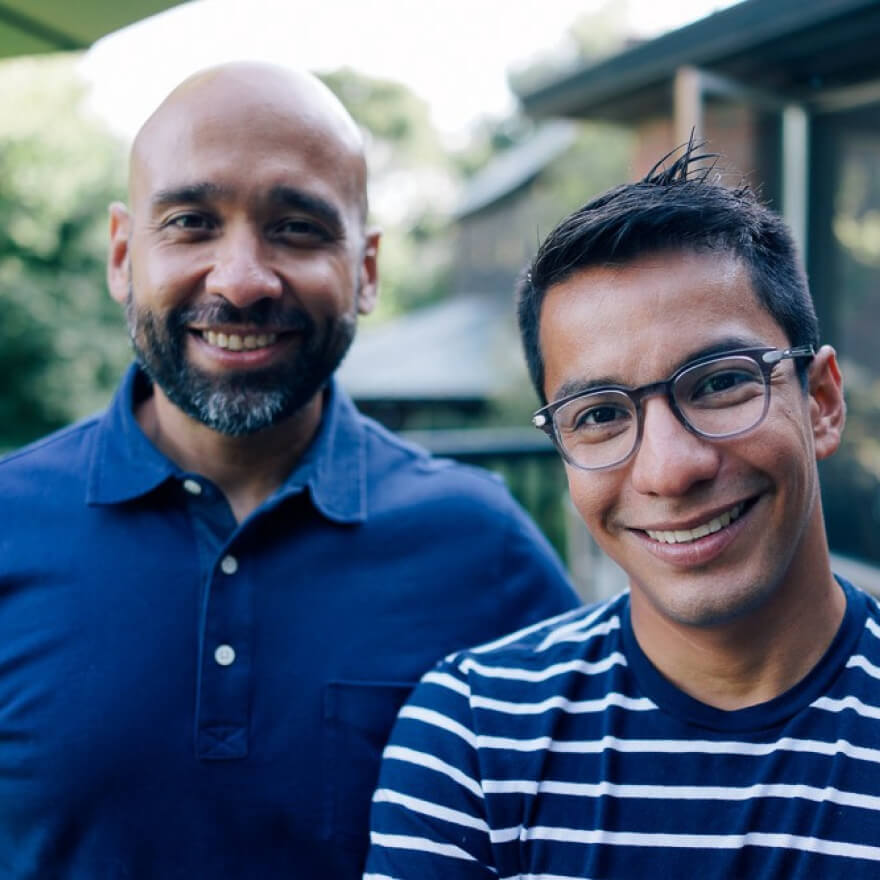 "Neither of us really care if it's my opinion or his opinion that we agree on. We just want to get to the right answer. We want to make progress."

DAVID CANCEL
As the two got to know the intricacies of each other's personalities, Cancel found that their differences allowed them to challenge each other the way close friends or even family members might. "To this day, we have endless debates about things. But eventually we agree and move on," he says. "Neither of us really care if it's my opinion or his opinion that we agree on. We just want to get to the right answer. We want to make progress."
Working with Torres, the yin to his yang, progress came quickly; a few months after Torres joined, Lookery was acquired. The next year, in 2009, Cancel founded and sold his third company, Ghostery, which offered internet privacy tools. Later that same year, Cancel started his fourth company, Performable, a software platform for businesses looking to optimize their marketing, sales and customer service efforts. This time, however, Torres was not his employee, but his co-founder.
---
In the summer of 2011, Cancel and Torres' strength as co-founders was put to the test. Performable was acquired by HubSpot, and Cancel and Torres were brought in to run their product team.
Around this time, Cancel was introduced to Pat Grady, a partner at Sequoia, which had invested in HubSpot. "Going after Performable turned out to be one of the best strategic moves that HubSpot made," Grady says. "The thing that turned HubSpot's product from mediocre to wonderful was David and Elias. They transformed that company."
After joining HubSpot, Cancel and Torres had discovered that the company's software was not just mediocre but in shambles, riddled with problems that had never been resolved, just temporarily bandaged, leaving a system on the edge of collapse. Even HubSpot's own marketing department refused to use the product it was selling. They were outsourcing to an external marketing and analytics company, ExactTarget. Cancel recognized that success wasn't a matter of continuing to patch things up. They would have to delete every stitch of code and start from scratch.
Cancel gave their team six months—this was when HubSpot's contract with ExactTarget was to be renewed. "The HubSpot marketing team was going to be our customer zero," Cancel says. "We told ourselves we were going to get the product to the point that they were so satisfied they are willing to cancel their ExactTarget contract."
The HubSpot board of advisors were fearful. Trusting two new leaders to scrap the entire system in lieu of a brand-new one seemed foolish and unachievable. HubSpot's founders, Brian Halligan and Dharmesh Shah, held their breath.
Facing skeptics, proving people wrong, winning approval in a community with raised eyebrows—these were challenges Cancel had faced since childhood. But up until this point, he'd largely tackled them solo. This time, he had Torres by his side. "By this point, we knew we could operate as a sort of a superhuman, with both of our strengths combined," Cancel says.
Cancel got the marketing department to buy them time with customers. Torres hired a team of the sharpest engineers they knew from their past startup efforts. "It was a race," Cancel says. "It was working day and night."
While Cancel gave presentations to clients, the sales team, and HubSpot's founders, quelling their fears and earning their confidence, Torres was in the trenches with the engineers. In addition to ensuring deadlines were met, he organized potlucks, beach trips, and bowling tournaments to build morale and camaraderie.
In the spring of 2012, a cake was cut. "Mike Volpe, the CMO, had the cake made," Cancel says. "It was to celebrate the death of ExactTarget within his team and within HubSpot."
In 2014, HubSpot went public. Grady remembers a conversation with Halligan from around this time. "[Halligan] had always said, 'David probably won't stick around. We'll keep giving him more opportunities and more influence, but he's not a big-company guy, he's the startup guy.'" And, sure enough, shortly thereafter Cancel left.
Cancel acknowledges it was a crazy time to leave, and a time when most people would have dug in. "But," Cancel says. "I felt like I had learned enough, and that my work was done."
---
In the wake of his success at HubSpot, Cancel felt tired. He'd been hustling in the tech world since he was 18, building four successful companies back-to-back. He left HubSpot convinced that his days of serial entrepreneurship were over. In 2016, however, the familiar itch returned.
This time, something felt different. After two successful ventures with Torres, Cancel had realized the power of collaborating with someone you related to—in this case, someone with a shared background and identity. He wanted to build a new company, and he wanted it to be an inclusive space where other outsiders could find their people.
With the goal of creating a welcoming tech environment for people of color—on top of capitalizing on what Cancel describes as an "explosion in messaging"—Cancel and Torres launched Drift in 2016. The platform, a marketing and sales messaging system, would allow businesses to connect customers with the right person within their team, whatever their query.
From 2016 through 2018 Cancel and Torres built Drift—its product and its practices—around inclusivity and diversity. They instituted a rule that 50% of the sales team would have to be women. They sat in on hiring committee meetings to advocate for candidates who might otherwise have been overlooked. "Often candidates from minority backgrounds might not have gone to the 'right' school or have a reference from the 'right' people," Torres says. "David and I worked to change the mindset around what was valuable in a potential hire." They began hosting gatherings for highschoolers from low-income communities and speaker series for aspiring entrepreneurs of color.
Around the office, Cancel and Torres worked to build an environment of understanding and trust. If someone came in late, it was never assumed they were slacking. More often than not, that person was delayed because they had children to drop at school or a mother to take to the doctor.
Meanwhile, as Drift evolved, Cancel and Torres continued fundraising. "I kept thinking about Sequoia," Cancel says. "Particularly, about Pat Grady." Since leaving HubSpot, Cancel and Grady had stayed in touch. "After HubSpot, I spent a lot of time riffing on ideas with him," Cancel says. "I liked the way he would push some of the ideas and assumptions that I had. I knew if we brought him onto Drift, he would be a thought partner."
For his part, Grady says that as soon as they left HubSpot, he made a point of sitting down with Cancel and Torres. "David always finds a way to fix problems, to move the ball forward. He can be introverted, but he's extremely smart. Elias on the other hand, is extroverted and is an exceptional recruiter," says Grady. "Elias is the other half of David. And David is the other half of Elias."
Sequoia officially partnered with Drift in 2018. Grady describes that year as "magical." "Every number was great," he says. "They were hiring great, diverse people, customers loved them, the culture was super positive. Hottest company in Boston, every young person wanted to work there. Everything was magical."
"Every number was great. They were hiring great, diverse people, customers loved them, the culture was super positive. Hottest company in Boston, every young person wanted to work there. Everything was magical."

pat grady
Until it wasn't. The way Cancel explains it, since its inception, Drift had been catering to small businesses. In 2019, in a push for growth and increased revenue, Cancel and Torres decided to shift toward selling to enterprise-sized companies. This change happened quickly, and it had huge ramifications.
At the time, Drift was a company of young people. "For most of the team, this was their first job or maybe, best case, their second job. Almost none of them had ever built or sold products to enterprise companies," says Cancel. To target enterprise-sized companies, Drift had to change up its staff, bringing in new leadership and hiring people with more experience. Many of these people were men, most were white. "All of a sudden the tone started to change from rah, rah, rah, to angst," Cancel says. Town-hall discussions became accusatory and strained. Brutal Glassdoor reviews began piling up. "There was distrust, anger, and fear," Torres says. "People felt we were taking back our mission of a diverse workspace."
At the same time, the shift caused Drift's product to suffer. "As we began working with larger companies, we wanted to expand our footprint and our product, and so we started to release a lot of new products into the market—video products, email products," Cancel says. "We were running at a breakneck speed, and so the quality of the products went downhill." Customers began complaining, using every format at their disposal to do so. "Phone calls, emails, in-person visits, you name it," Cancel says. "It was an extremely low time."
Despite Drift's floundering, not once did Cancel consider giving up. Being an outsider had instilled in him the humility, empathy and determination to figure out how to make things right.
With Torres by his side, Cancel dove in.
---
Drift's recovery process wasn't short and it wasn't easy. Cancel and Torres' first step was to reach out to mentors and role models who had gone through similar experiences. "Sequoia connected us with a handful of people," Cancel says. "We just began to try to learn from them about how they'd been able to navigate this type of growth and change within their companies."
Cancel says each day was a lesson in communication and empathy. With the influx of new hires, it became apparent that he would have to go the extra mile to assure his current employees that they were valued. This was a learning experience for everyone, but there was no question, each of them belonged at Drift.
This time, it couldn't just be Torres working to unite the team, sitting down with people one on one, creating bonds—Cancel had to break out of his introverted shell. He started holding office hours, hosting team meetings and town halls, and actively soliciting questions and feedback. "What I reminded David again and again," Torres says, "Is that people want to hear from him. Just as he did for me when I first started working with him, David inspires people to believe that they can overcome challenges and that they matter."
"David inspires people to believe that they can overcome challenges and that they matter."

ELIAS TORRES
Cancel credits Torres with helping him grow as leader. "Elias held things together when I couldn't," Cancel says. "When I felt overwhelmed, and unable to handle things mentally, Elias helped me refocus. I came a long way, but I couldn't have come this far without him."
Cancel says progress was incremental, steps forward and steps back. Grady agrees. "It's hard to make a comeback," he says. "Drift's culture and product went from amazing to very bad, and then, it came back. When we tell customers and employees that their best days are ahead, I think that's true. Drift is only now hitting its stride in terms of what the business has a chance to become."
Cancel often refers to 2019 as the hardest year of his life. "People can interpret David's sparse communication as indifference," Grady says. "People don't always understand how much he cares. It's instructive that the hardest year of his life wasn't about him," Grady says. "It was about helping the people around him."
---
In early September 2021, Drift reached a $1 billion valuation and announced an acquisition by private equity firm Vista Partners.
Historically, this type of acquisition might be interpreted as a distress signal. According to Grady, for Drift the situation is more nuanced. "The last few years at Drift have been dedicated to building an enterprise business," Grady says. "Cancel and Torres recognized that a lot was working, but that Drift lacked operational excellence. This is what led them to Vista. Vista has a playbook. They show you how to run your business. David and Elias view this as a two- or three-year interim step to achieve their next level of success."
While Cancel and Torres see this partnership as an opportunity for Drift, they recognize that acquisitions of this nature can inspire fear—concerns about restructuring, layoffs and changes to company culture. But just as Cancel and Torres worked to build and rebuild trust among their employees when the company refocused on enterprise businesses, they are determined to do the same with Vista, ensuring that Drift continues to be a place where outsiders are valued and welcomed.

In his free time, Cancel continues to mentor young entrepreneurs, many of whom are people of color. Cancel says when he sits down with aspiring founders or engineers, there's often a moment mid-conversation when he's taken aback. "They look at me, they're like, 'Oh, you're an insider," Cancel says. He shakes his head. "And I'm like, 'No.' That's the furthest thing from how I feel." He's come to see being an outsider as an asset, he explains. It's what allowed him to found five successful companies in rapid succession, untethered by the typical Silicon Valley rulebook. It's what let him form a bond with Torres, so deeply, so quickly. These days, it's what gives his life meaning, creating a space for outsiders like him, who he knows will one day do the same in their own lives for others. "I will always carry that outsider's mentality," he says. "No matter how much I learn."