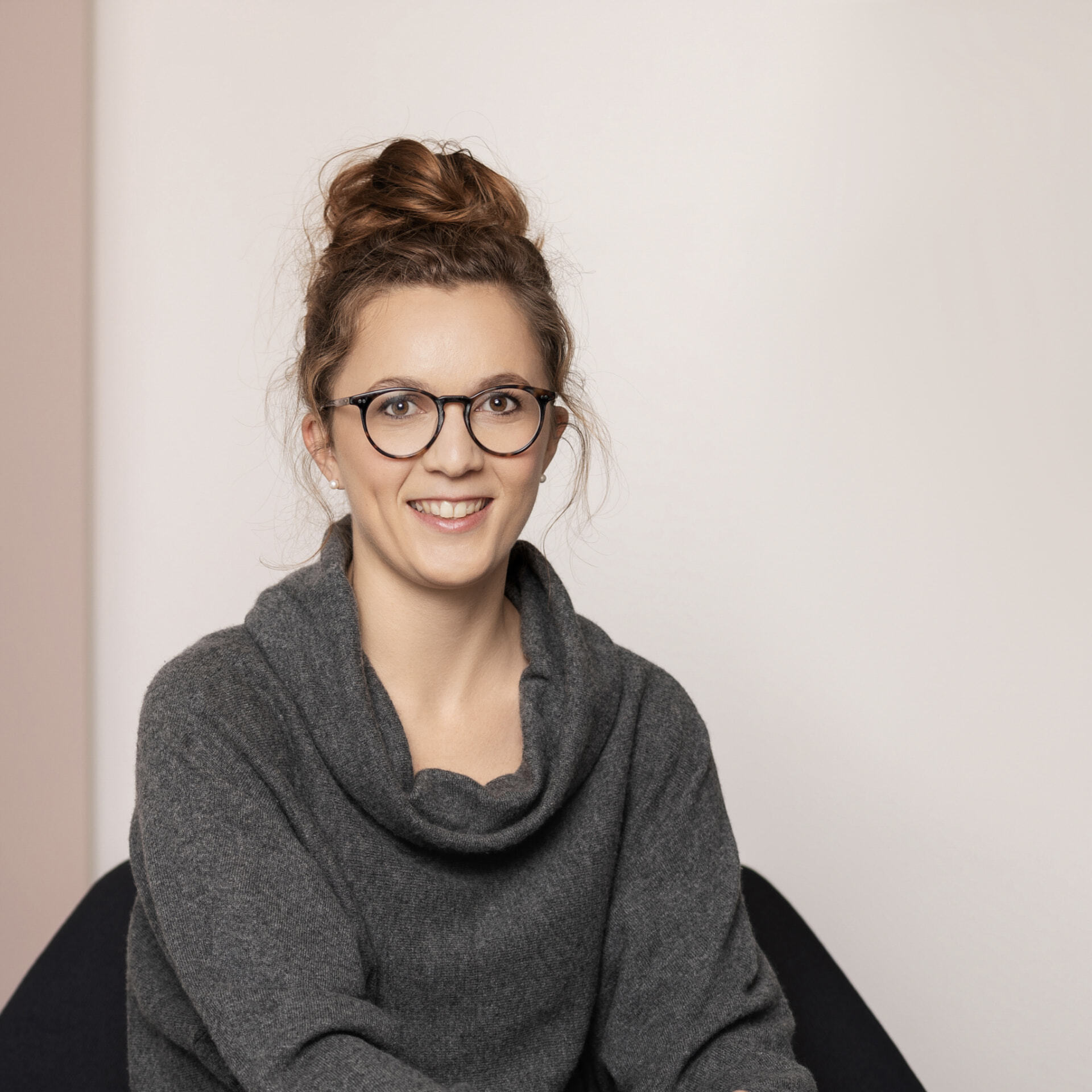 Mathilde Collin Wants You to Like Work
Front, her leading communications platform, is rethinking the collaborative nature of work, one email at a time.
After finishing college in France in 2012, Mathilde Collin hoped to land a job she would enjoy, perhaps even find fun.
That wasn't the outcome.
"I remember I would go to lunch and cry on my way back," she says of her first job at a software as a service (Saas) firm. "That shouldn't be the impact that work has on human beings." She felt that her managers seemed to have a grip on her life, and resented how they took that power for granted. Saddled with debt from college and eager to launch her own venture, Collin, who had been at the firm for a year, got to thinking: Perhaps it was time to get serious about this whole entrepreneur thing. The following year, she made her move.
Fast forward nearly eight years, and Front—the software startup Collin co-founded in Paris with software engineer Laurent Perrin—is making work better. "Her defining characteristic is probably her empathy for people," says Andrew Reed, an investment partner at Sequoia Capital, "and her empathy for the billion people who sit around behind computer screens all day working on email."
Front users view responses in real-time and can access an engine that automatically routes emails, sets response-time warnings, and auto-assigns emails to colleagues. They collaborate with coworkers on drafts of emails, making comments and sharing an inbox. And they pull customer service messages from various platforms into one sharable inbox. Today more than 6,500 businesses—including heavy hitters Airbnb, Hulu, and Lyft—use Front in their daily communications.
Headquartered in San Francisco, with offices in Paris and others opening in Chicago and Dublin, Front is a burgeoning global presence, with around 300 employees. (It aims to have 600 by the end of 2022.) More impressive, however, is Collin's inspiring vision of the future of work.
In upbeat posts on Medium, she touts the importance of finding what mentor and American businessman Matt Mochary calls your "zone of genius," the thing you're uniquely good at and love doing so much that "time and space likely disappear." It's about self-actualization, not chasing productivity. "To be engaged at work, people need to see their impact," writes Collin. That's why building an impact-first organization—one where you truly consider your impact, feel deeply engaged, and "connect closely with customers"—matters so much to her.
This compelling vision of a self-actualized workforce has catapulted Front into startup-to-watch territory, with a total of $138 million in funding from industry leaders such as Zoom chief executive Eric Yuan, Atlassian co-chief executive (and 1Password investor) Mike-Cannon Brookes, and Stewart Butterfield, the founder and chief executive of Slack. On paper, Collin, a soft-spoken 32 year old who became her own boss and spearheaded a thriving tech startup, would seem like the triumphant victor in a Silicon Valley fable. But there's more to her story than the runaway success of Front's product.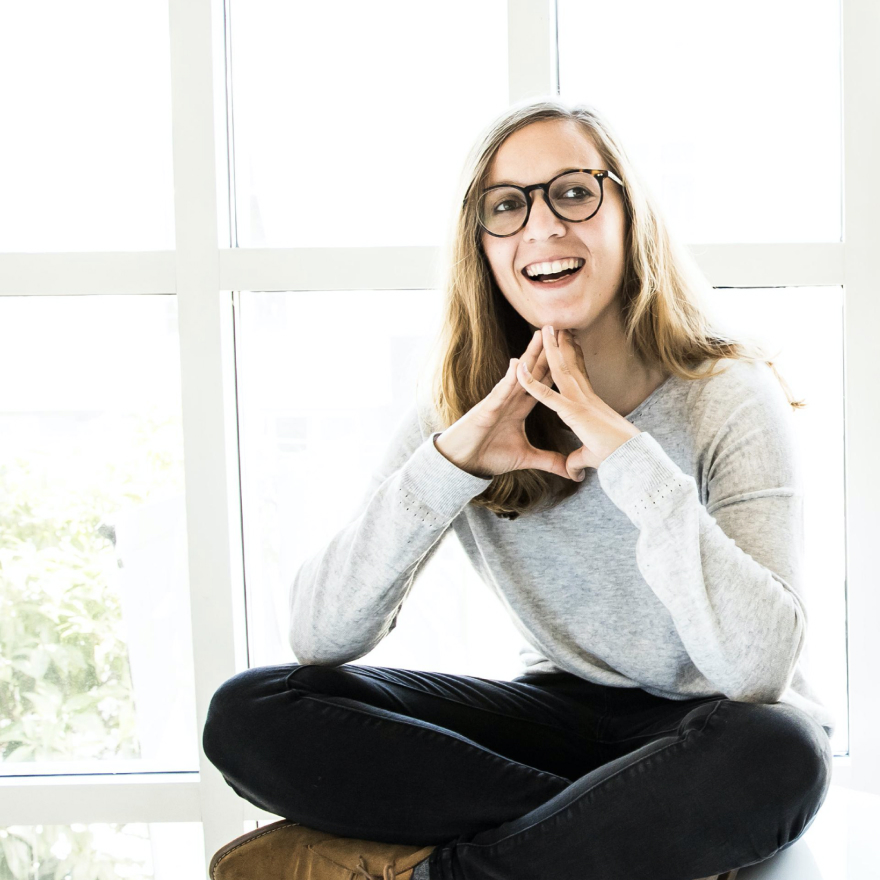 JOIN OUR MAILING LIST
Get the best stories from the Sequoia community.
Growing up in the suburbs of Paris, Collin often sensed the disconnect between "work life" and "real life" among the people around her. The daughter of an executive assistant mother and an engineer father, she was instilled with a strong work ethic from an early age. "Both of my parents came from modest families," she says, so for them, working hard was never a question. But when Friday night rolled around, it was clear the adults in her life breathed a little bit easier. She wanted her life to be different.
Collin dreamed of creating the type of workplace that made people happy, and yearned to inspire other companies to do the same. After college, she met Perrin through a contact at the Paris incubator eFounders in 2013, and the pair quickly hatched the concept for Front. Despite having known each other just a few weeks, Collin and Perrin got personal. "We asked each other the most difficult questions that can emerge in a cofounder relationship," she recalls, "like, what if I want to fire you? What if you want to fire me? If you want to sell the company and I don't want to, [then what]?"
The trust was there, and both felt strongly that email, or at least how email was used by knowledge workers, was sorely lacking. Sure, email was the main tool people used to get the job done. But it wasn't designed with collaboration, or teams, in mind. It was built for one-on-one communication, and Collin wanted to change that.
Yet Collin's peers weren't convinced Front could remake email for teams. "Everyone we spoke to was very skeptical for two reasons," says Colllin. "One was, Why would a company trust you with their emails when you're a company of three people? And the other was, If it's a good idea, why wouldn't Google do it?"
In 2014, armed with a list of companies and hope for a warmer reception from investors, Collin left Europe for the first time in her life to join Y Combinator, the intensely competitive startup accelerator in San Francisco. Days later, planted behind her computer at her new home in Mountain View, she knew she was in the right place. "I felt like every day I was meeting someone who told me, 'Well, you should also meet this person for either a potential partnership or investment or potential customers," Collin says of the whirlwind experience. A year later, she told Y Combinator, "It felt like we made more progress in just one month of being here than ever before."
The early stages of a tech company often involve lots of back-end labor—a task that decidedly fell on Perrin—but Collin's fear of failure, coupled with the grim prospect of being forced to take a miserable job elsewhere—compelled her to hustle, which moved Perrin deeply. "Mathilde always found something to do to make our jobs equal," he says from Paris. "That's how I knew she was different from the previous person I'd almost started a company with. If I was working late, she would stay late, too. She would find ways to stay busy and make herself useful."
Front continued to grind away until November 2016—"the most difficult period of my life, by far," says Collin—when Perrin received a shocking and heartbreaking diagnosis: testicular cancer. Early the next morning after hearing the news, he had a 1.5-inch tumor surgically removed. Perrin was still fairly young, so his odds of survival were good. But he would need to step back from work to undergo cycles of chemotherapy. That essentially left Collin to manage Front on her own, which had her teetering on the verge of a breakdown. "The blessing of this was that I changed a lot," she says of that difficult time.
The lather-rinse-repeat cycle of work, hospital, work, and more work was crushing her. It was time to prioritize her mental health, or else. Slowly but surely, Collin took up meditation, began devoting Thursdays to working device-free away from the office, and deleted every work-related app from her phone—"all these things that made me a better person," she says.
Collin could see her progress, and had the idea to make similar mental health benefits available to her team. She knew they would be meaningful. Soon she was issuing challenges to Front employees, called "Fronteers," to limit screen time on phones, with monthly cash bonuses. She established Flexible Fridays, aka work-from-anywhere Fridays, and as one of Front's more idiosyncratic "signing bonuses," gave every new Fronteer a LEGO set to encourage creative thinking and a bit of amusement. "If I could give one thing to every human being on earth," says Collin, "it would just be to live in the moment."
"If I could give one thing to every human being on earth it would just be to live in the moment."

MATHILDE COLLIN
---
By 2018, thousands of companies, from LVMH luxury group to tech giant Cisco, were using Front, and the company was growing steadily. Collin was ready to raise more capital, but on her own terms. She resolved to limit meetings with potential investors to one week, something unheard of in the startup world. Sequoia had been on Collin's radar since the early days at Y Combinator, but the firm had passed on Front's seed round in 2014. "I'm French. I think I have a level of being very down to earth and realistic, and I think that translated into being less good at selling Front than others were," she says.
This time the picture looked different.
"She struck me as extremely strong and discerning," says Sequoia investment partner Bryan Schreier of their meeting in November 2017. "Those traits likely enabled her to make wise decisions and partner with the right people." At the same time, Schreier was being inundated with recommendations from founders and CEOs in Sequoia's orbit. "I left that meeting a huge believer in both Mathilde and Front."
Nearly a year had passed since Perrin's diagnosis when Collin got the call saying he was in remission. Her healthy level of confidence was suddenly stratospheric. Later that day, she was scheduled to pitch Sequoia. "Whatever happens today, I'm happy," she recalls thinking. "Life is greater than this company."
"She came in and delivered one of the most succinct, concise business articulations that I can remember," says Andrew Reed. "We walked out of that meeting, and everyone was like, 'We need to be in business with this person.'"
Within a week, they were energized for the next chapter. Front had raised $66 million in a Series B funding round. Sequoia led the investment.
***
Today, Front exemplifies Collin's vision of what a contemporary workplace should look like: a positive and satisfying piece of one's life, where mental health and work-life balance are as much a priority as deadlines and quarterly goals. The company culture stems from Collin's steadfast belief that a successful company is defined by more than just the independent success of the product it makes. "Growth, for me, is not an end in itself," she says. "I believe that the product we're making, and the culture that we've created are special. And so the more people can experience that, the happier I am."
In April 2020, two weeks after California announced its shelter-in-place mandate, Collin shared a post on Medium listing 25 things Front did to improve its culture while being fully remote. This included weekly all-hands meetings and ask me anything sessions, access to counseling services, a 24/7 Zoom room for "water cooler" chats, guided meditation sessions, and shipping children's books to Fronteer parents.
Prioritizing Fronteers' mental health in this way has paid off: A recent in-house engagement survey showed 91 percent would recommend Front as a great place to work (seven points above the industry average), and 93 percent say they're proud to work for the company in general. Collin wants to push her agenda further, though, making Front's ethos the norm for more workplaces.
"Running a company is slightly contradictory to living in the moment because you always need to anticipate what's going to happen," Collin says. "Now I can truly tell you that when I'm with my daughter in our backyard looking at the flowers, I'm actually looking—not thinking about the million things that are going to happen that day."
Today, Front exemplifies Collin's vision of what a contemporary workplace should look like: a positive and satisfying piece of one's life, where mental health and work-life balance are as much a priority as deadlines and quarterly goals.