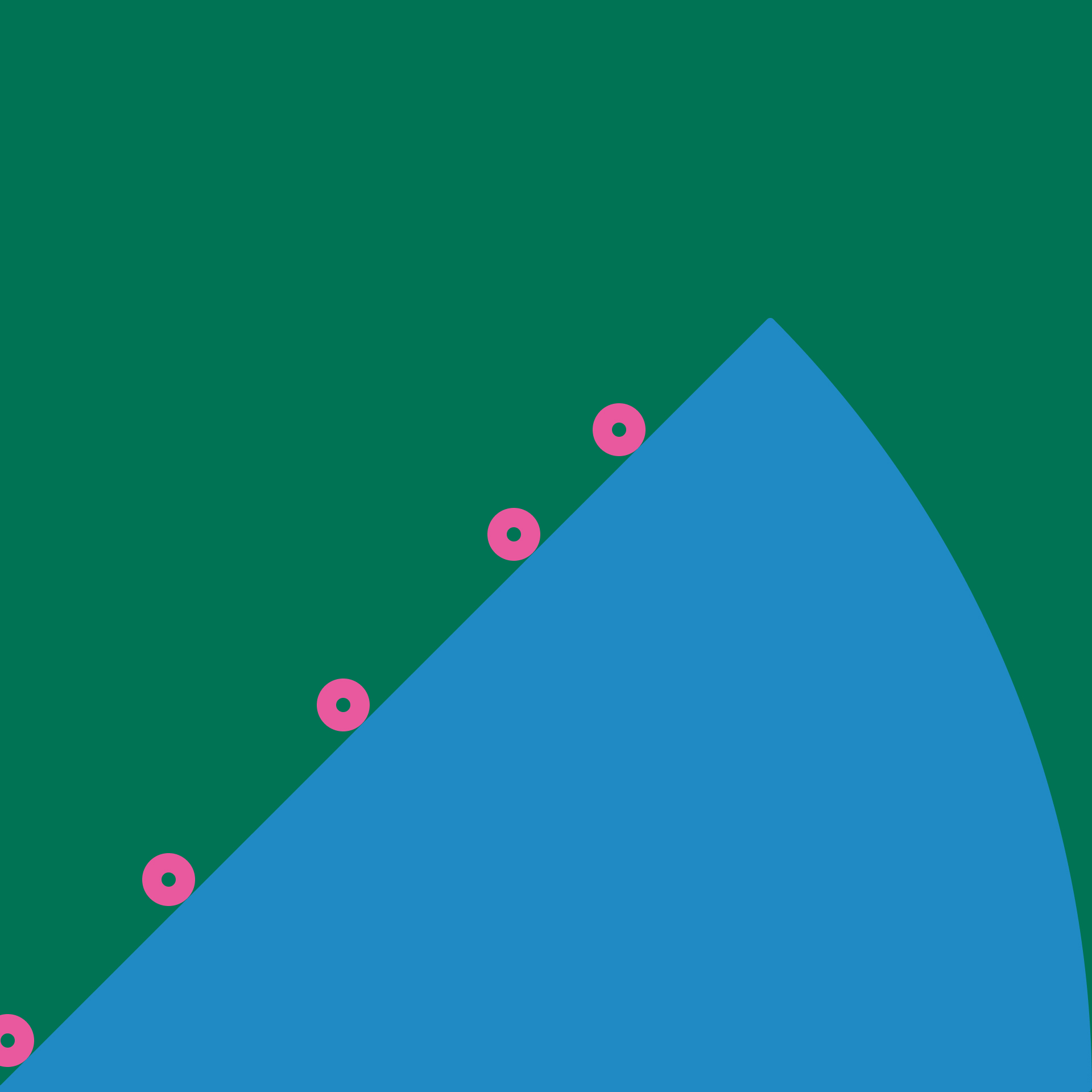 The Outlier Founders of Arc Europe
We are excited to introduce the first cohort of companies selected to participate in Arc, Sequoia's seed-stage catalyst.
Two months ago, we put out a call for seed-stage founders in Europe with ambitions to build enduring, category-defining companies—and today, we are thrilled to announce we've invited 17 startups (including two in stealth) to participate in the first-ever cohort of Arc. This special group represents a wide range of innovations across 10 sectors, from serverless architecture to computer vision, consumer recommendations to mobile payments. They represent a growing community of European founders taking the courageous leap into entrepreneurship—some with backgrounds in tech and others without; some building on previous success and others launching companies straight out of uni.
Each Arc company receives an upfront investment to help jumpstart their business, but we know it's a combination of mindset, know-how and community that sets enduring companies apart—which is why we're so excited to bring these incredible founders together over the next eight weeks. Together, they'll learn Company Design—the Sequoia way to start, build and scale enduring companies—with a curriculum tailor-made to help catalyze European businesses.
To help these founders connect the dots from theory to application, we're bringing in exemplary leaders from the region to serve as visiting instructors, including Front co-founder and CEO Mathilde Collin on culture, Hubspot Marketing SVP Kieran Flanagan on product-led growth, Wolt co-founder and CEO Miki Kuusi on building an MVP, and Bolt founder and CEO Markus Villig on market expansion, among others.
Read on to learn more about each team and why we believe in their vision. We can't wait to see how they bend the arc of their companies' trajectories—and shape the future in Europe and beyond.
As the security world shifts earlier in the development cycle, we are seeing increased demand for threat modeling and analysis. Yet there is still little tooling available to security teams—leaving them saddled with time-consuming manual processes and struggling to keep up with the pace of development. Led by co-founders Ciaran O'Keeffe, Anthi Gilligan and Stuart Cameron, Akeero is seamlessly integrating automated threat modeling for cloud-native products, so the teams that build them can identify bugs earlier, educate developers on security best practices and focus their energy where it matters most.
With the serverless market growing by a third every year, cloud computing is undergoing a paradigm shift. Serverless architectures enable more scalability, resiliency and productivity, but they also lead to an explosion in operational complexity, making it harder to spot problems and clear bottlenecks. That's where Baselime's "Observability as Code" platform comes in. By creating automated, repeatable dashboards and alerts, founder Boris Tane and his team are helping software developers transition to—and better understand—the brave new serverless world.
Every company wants to be data-informed, but actually extracting value from data is easier said than done. Aggregation is slow and expensive, and context is often missing—especially with the challenges of crossfunctional collaboration across distributed teams. Co-founders Kosta Kolev and James Elmore of Calliper believe there's a better way: Collaborative Analytics. Using advanced ML techniques, they aggregate key data sources into a single easy-to-use "mission control" center that everyone in an enterprise can use.
Bento (fka CreatorSpace)
As creators themselves, co-founders Sélim Benayat and Mugeeb Hassan know firsthand how difficult it can be to find the right collaborators—the people who share your values and want to work on the projects you care about most. They built Bento to enable those connections by making details such as skills, interests and timelines easier to find. Instead of relying solely on local circles or the people you met at university, talented engineers, designers and other content creators can find their next partners based on what really matters: not professional prestige, but the work itself.
From evolving compliance requirements in Europe and beyond, to a spike in decentralized structures fueled by the rise of remote work, good governance policies have never been more in demand. The stakes are high, with risks including deal slowdowns, wasted resources and liability for both companies and their employees. There is a desperate need for automation in this space; in many organizations, every department has digitized except compliance. Co-founders Lisa Gradow, Philippa Peters and Vincent Bobinski recognized this potential for disruption and launched Fides Technology, an all-in-one management governance platform for everyone from external advisors to the C-suite.
Financial health underpins every aspect of a worker's well-being and productivity, making it a priority for employees and employers alike. But today's financial advice market is broken, with expert guidance available only to a privileged few. Otto Finance co-founders Jan Thomas and Madeleine Debney believe comprehensive financial care is a key component of the modern benefits package—and shouldn't require a minimum balance. Through a combination of personalized coaching, educational resources, and DIY tools, Otto is giving employees more control over their financial lives.
The emergence of the modern data stack has placed microservices at the heart of businesses, but the continuous production of data means people want continuous insights, too. Unfortunately, for most data teams, stream processing remains a massive headache; they're used to simple batch tools that don't require scripting and easily connect to existing services, while most current stream-processing solutions offer neither. Now with Popsink, led by co-founders Benjamin Didji and Alexandre Colella, analytics engineers can build real-time data jobs in SQL—no scripting required.
From fledgling tech startups to large global enterprises, product is increasingly at the center of a company's growth. But for a product-led model to work, sales and product teams have to align—and today, that collaboration is hard to come by. Product has little interaction with customers, sales lacks in-depth knowledge about the roadmap, and current tools only encourage the divide. So Berber Krop (previously of Sequoia portfolio companies Xentral and Klarna) created RevMap. Following the example of the last decade's integration of product and engineering, the platform gamifies and rewards teamwork between product and sales, helping companies find product-market fit faster.
Barriers to access in education are at an all-time high. A teacher shortage, particularly in math and science, plagues schools around the world, and tight government budgets make it difficult to compete for talent. While families with means can opt for private schools, move to neighborhoods with the best state-run schools, or pay for expensive elite tutoring, those are options 99% of the population simply can't afford. By combining top instructors and proven learning methods in a digital platform, Studeo co-founders Nicolas Levandowsky and Antonin De Laever and their team are making it possible for more students to learn from the best.
European B2B insurance markets are still dominated by physical brokers, making it difficult for small and medium businesses to find, much less manage, a policy. Products are difficult to understand; services are paper-based and offline. But with SureIn, customers can quickly get personalized recommendations based on independent advice, sign up right away, and manage policies from a central dashboard. Built by co-founders Daniel Dierkes, David Schara, Maximilian Geißinger and their team, the automated advisor combines natural language processing and other ML technology with data from 25 leading carriers—and even offers "self-regulating" policy updates if conditions change.
For companies that build computer vision solutions, the biggest bottleneck to successfully training a model is getting the right data. Publicly available options only work for a narrow set of use cases, and many teams are left with no choice but to spend valuable time manually gathering what they need. Thanks to recent research in generative AI algorithms, however, high-resolution image synthesis is providing relief—and Synativ co-founders Andrew Kanapatski and Tom Bruis are seizing that opportunity. By transforming existing datasets while retaining labels, they're helping teams generate high-quality image data fast.
As more B2B buyers opt for remote meetings over face-to-face, sales teams are relying more than ever on email for cold outreach. But with an average 1% response rate—and on the receiving end, inboxes full of irrelevant email—the process is as frustrating for sellers as buyers. Meanwhile, current solutions often widen the top of the funnel, making the search for quality leads even more time-consuming. Telescope co-founders Reza Javan and Camin McCluskey take a collaborative filtering approach that collects and leverages insights from multiple companies, so salespeople can spend more time closing deals.
We've all been there: you sit down to watch a movie and spend an hour scrolling through the choices instead. From the 70 million tracks on Spotify to the 1.3 million Airbnb listings in the EU alone, today's consumers face endless lists of options—and research shows this "paradox of choice" makes decisions harder, not easier. And because they're optimized for supply-side goals, most current recommendation platforms aren't much help. But by prioritizing consumer discovery and algorithmic responsibility, This One co-founders Martin Gould and Johnny Hunter have spotted an opportunity to preserve privacy while helping people easily discover the movies, books, food and destinations they'll truly love.
When the world went remote, body language and tone of voice faded into the background for many teams in favor of written, asynchronous communication. As Mohamed Chahin discovered over years of training sales reps, though, the "human coaching" approach to improving writing skills doesn't scale. That's why he launched the automated training tool Twain. His approach wouldn't have been possible even a year or two ago. But thanks to massive improvements in natural language generation, Mohamed and his team are now helping salespeople communicate more clearly, confidently and convincingly. 
Even before the pandemic, cashless transactions had begun to lead the payments market. Today, they account for more than 90% in some European countries. Small businesses and charities can no longer get by on cash—but what if the card machine breaks down, or you don't have enough terminals to prevent long lines for making payments or donations? As Xelda founder India Healy O Connor recognized, the sustainable solution is to use the smart phones more than 80% of the world's population already carry in their pocket, and accept payment via QR code. When a business uses the app, customers don't need to type out their email or download a thing—just scan, pay and go.
JOIN OUR MAILING LIST
Get the best stories from the Sequoia community.