Partnering with CloseFactor: The Automated Research Assistant for Sales
Leena, Ben and Erik are arming sales teams with data that actually helps them win.
By Bogomil Balkansky
Published June 1, 2022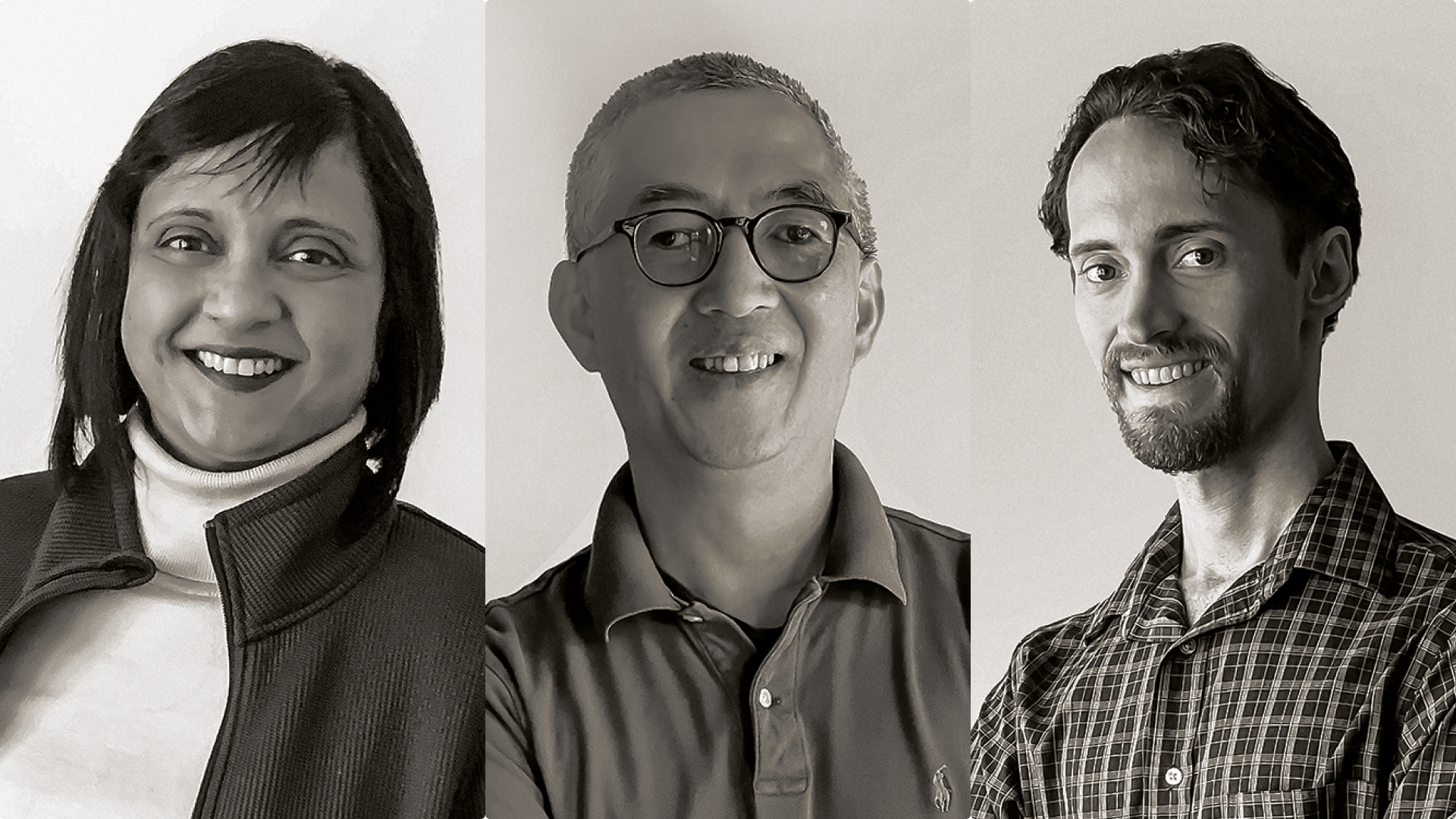 Sequoia's partnership with CloseFactor began with two relationships that are nearly two decades old. The first is my love of sales and marketing tools, which I developed early in my career as a product marketing manager at Siebel Systems (the company that created and dominated the CRM category until Salesforce ate its lunch). The second is my friendship with Leena Joshi and Ben Cheung, whom I met at VMware in 2006; they made an impression, and we stayed in touch over the years. So it was natural that when they and co-founder Erik Buchanan, himself an accomplished leader, started CloseFactor in 2019—before I joined Sequoia—I became an angel investor.
Leena, Ben and Erik decided to tackle a space that is simultaneously promising and incredibly challenging. Selling to sales teams is great because most companies are glad to invest in solutions that help them earn more revenue, so sales organizations can usually get any tool they wish. But it's difficult because that budget-rich environment has spawned an endless parade of startups building sales tools; it takes creativity and persistence to set yourself apart.
So why will CloseFactor rise above the fray?
One of the most consistent trends in sales has been its transformation from an art into a science, with the help of—you guessed it!—data. If sales of yesteryear were about Glengarry Glen Ross-style bravado, today's salesperson is far more analytical, and derives their competitive advantage not from a flashy suit and a gold watch, but from deft use of data and technology.
Salespeople today have easy access to basic information to help them narrow down their prospects—such as team size, industry, revenue or HQ location—but these "firmographics" are only very crude indicators for which companies are actually worth pursuing. For example, Release, a Sequoia portfolio company, is looking for customers that have dockerized their workloads. How is sorting on company size going to help? Or Cortex, another Sequoia portfolio company, is looking for companies that have embraced microservices. How is sorting on company revenue going to help?
The data that Release, Cortex and every other company needs is out there—but it is scattered across company websites, press releases and marketing corporate collateral, along with social media, blog, job postings and employee LinkedIn profiles. If sales people had hours to spend researching every account, maybe they could find that engineering blog post on dockerization or that Tweet about the rising number of microservices. But time is precisely what sales people don't have. And that's where CloseFactor comes in: it is every salesperson's automated personal research assistant!
CloseFactor uses a massive dataset—everything visible to search engines—but uses AI-enabled filtering to match topics relevant to its customers' sales plays. It's similar to how Google crawls the web, but instead of answers to a search query, CloseFactor produces prioritized, precision-targeted lists of accounts that AEs and SDRs can go after, with high confidence that their time will be well-spent. For every account, CloseFactor produces specific sales opportunities with all the context that a salesperson needs for value selling: the customer's business priorities, the projects they're investing in, and the decision makers, influencers and champions responsible for those projects. It's like having your own data science team giving you X-ray visibility and context on the market, and helping you focus on high-potential opportunities—not dead ends.
But CloseFactor isn't just a tool for individual sales reps; it's also a valuable resource for setting sales and marketing strategy. The same platform that helps an SDR create more personalized outreach or better prep for a sales meeting can align sales and marketing leaders, giving them deep insights about their true total addressable market, enabling segmentation of both accounts and personas, and allowing creation of sales territories that are fair and equitable. Even better, it links to the team's actual execution, so strategy becomes more than a theoretical exercise.
Already, CloseFactor's results are impressive. The platform has allowed customers like LaunchDarkly and Zuora to more than double sales productivity, and several people told us they've seen improvements in quality pipeline of 300% or more. And now, all these years after our first meetings, I am thrilled to have the opportunity to welcome Leena, Ben and Erik to the Sequoia family as we lead their seed round. Together with their growing team (if you're interested in joining, please reach out!), they are fundamentally reimagining the B2B sales process, and we are proud to support them along the way.