Partenariat avec Dust: Productivité Alimentée par les LLM
Partnering with Dust: LLM-Powered Productivity | Stanislas, Gabriel and their team are harnessing AI across applications to improve the lives of knowledge workers.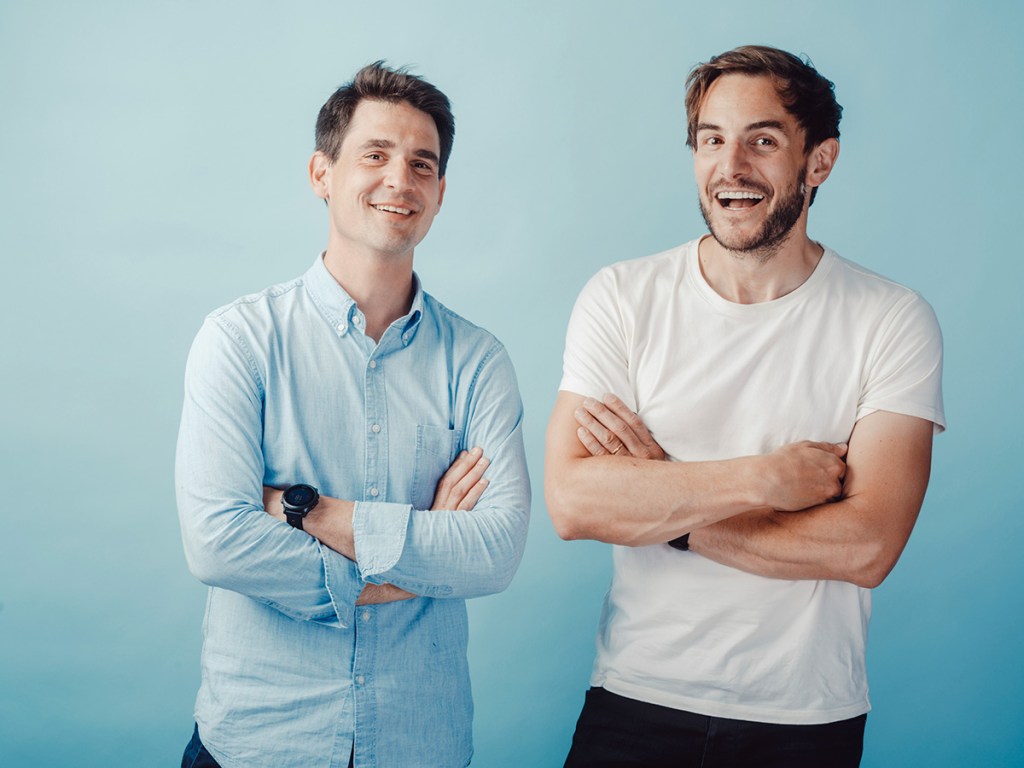 It might seem counterintuitive given the rate of technological progress over recent decades, but western civilization has a productivity problem—and a stubborn one at that. From 2011 to 2019, for example, the rate of growth in output fell, particularly in mature economies. And after a brief pandemic-related spike, that trend has continued, with GDP per hour worked expected to contract in both the euro zone and the U.S. yet again this year.
While the underlying reasons for this slowdown remain a subject of debate among economists, there's no question that knowledge workers, who make up close to one-third of the global workforce, are a big piece of the puzzle—which only adds to the exciting potential of large language models. With LLMs such as OpenAI's GPT making it possible to automate and streamline an ever-growing list of tasks, companies are racing to "add AI" to their products and make the tools we use every day even smarter.
But to unlock the power of LLMs to make our work better, we will need AI not only within our tools, but also between them—in our browsers, where so much work is done, and with all the cross-application context and knowledge to connect docs to datastreams and Slack messages to spreadsheets. We will need AI that helps information flow freely where and how it's needed most, that allows fast-growing teams to tackle documentation debt, that empowers all of us—not just those with technical know-how—to demand more from the software we use every day. That's the mission of Dust, a "Smart Team OS" to help you do better work in less time, and focus on the things that matter most.
Dust co-founders Stanislas Polu and Gabriel Hubert knew this moment in AI was coming, and they've spent years thinking about how to meet it. Among the first 150 employees to join Stripe after it acquired their previous startup, they honed their company-building skills on that legendary team. Then, Stanislas joined the Research Engineering team at OpenAI, while Gabriel led product at the well-respected French health company Alan. Stanislas is truly an engineer's engineer, and Gabriel a product person's product person—but it's not just their expertise and talent that set them apart. They are also funny, light-hearted and positive—the kind of founders we dream of partnering with.
Who better to make AI more accessible? As Stanislas describes it, Dust is designed to put their beloved tools of programming in hands of all knowledge workers, not just engineers—to "compile" by digesting information, to "debug" by finding inconsistencies and maintaining accuracy, to "lint" by analyzing and synthesizing across applications, and to "script" by running workflows on data. It can define jargon for non-technical teammates, describe a spreadsheet in prose to use in a presentation, or edit tricky words out of an email to a client who has dyslexia. Dust uses LLMs to go beyond the normative software experiences of today—and supercharges our work in the process.
Now, Stanislas and Gabriel are growing their team in their home city of Paris, where they will help advance France's pioneering work in the global AI revolution—and help tackle the productivity problem on a national, regional and global scale. We at Sequoia were thrilled to lead their seed round and become their partners. Just as working with Stanislas and Gabriel has been a dream come true for us, it is our pleasure to support their dream—that knowledge workers everywhere spend less time on the mundane, and more time on what they love.
JOIN OUR MAILING LIST
Get the best stories from the Sequoia community.