Partnering With Pace: Keeping Pace in Mental Health
Pace is unveiling a new kind of therapy.
By Jess Lee
Published December 14, 2021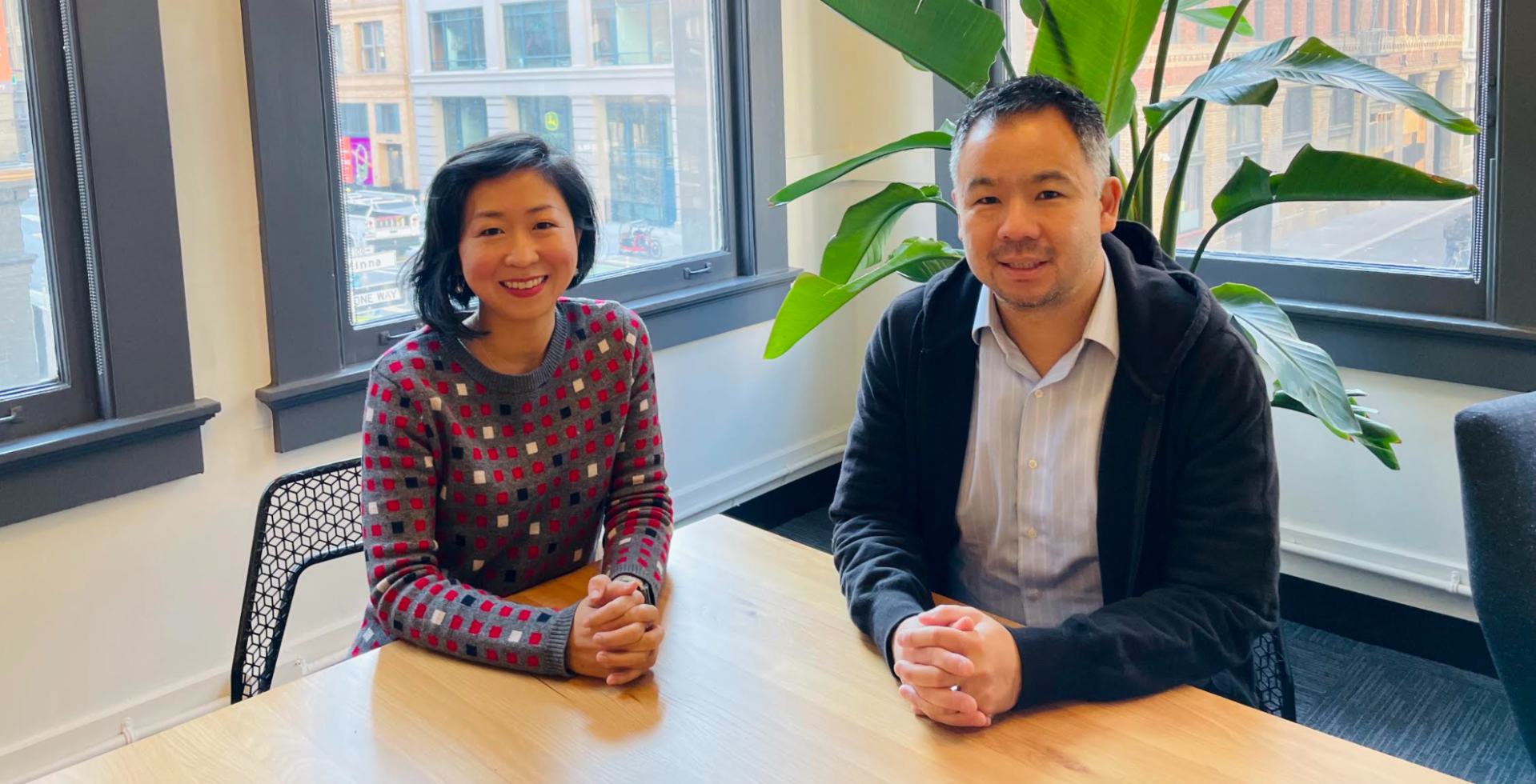 Pace Group COO Cat Lee and CEO Jack Chou
"This group became such a critical weekly lifeline for me."
"It's been a practice of courage and vulnerability."
"Some weeks you need the support and some weeks you get to support."
I wasn't sure what to expect from my first Pace Group. We were eight random strangers. Floating heads in a virtual room in the Pace mobile app. Our facilitator was a licensed therapist, trained at guiding group conversations. Though we came from different walks of life, we bonded over our shared experiences — bad breakups, lost loved ones, difficult family members, career uncertainty, and COVID grief. Hearing all the perspectives, I was reminded of the kindness of strangers and the universality of the human experience.
COVID grief was the topic my group instantly bonded over. The pandemic is a powerful "Why now?" for a company like Pace, which aims to address the loneliness epidemic. Even before COVID, mental health was one of our biggest societal crises. 1 in 4 Americans struggles with mental health, 13% are on antidepressants, and 15% go to therapy.
When I first met Pace founders Jack Chou, Cat Lee, and Alex Shye, they laid out their vision of group therapy with digital touchpoints. Their starting reference point was process groups, a form of group therapy where 5-10 individuals meet regularly with a skilled facilitator to share their struggles. The literature shows process groups are very effective, not to mention they are more affordable and accessible than individual therapy. And Pace's cofounders have worked at three of the largest social companies in tech — Pinterest, LinkedIn, and Facebook — so they know how to create sticky digital products with communities at their heart. The plan was to create a mobile app that helped Pace users communicate and share with each other. Though the app didn't yet exist, Sequoia led Pace's $5M seed round in October, 2020.
Today I'm thrilled to share that Pace has just raised a $13 Series A led by Pace Capital, with participation from Sequoia, and Box Group. Pace is also unveiling its new mobile app, which brings to life Jack and Cat's vision of group therapy meets group chat meets social.
The name Pace Group comes from marathon running, which is made easier by running together with a group that helps set an even pace for those who might otherwise fall behind. They're called pace groups. Life is a marathon, and I'm excited to see what Pace Groups can do to help us all keep pace.