Partnering with Protégé: Talent is Distributed, Opportunity is Not
It's hard to get discovered, but Jackson and Mike are on a mission to change that.
By Jess Lee
Published March 18, 2022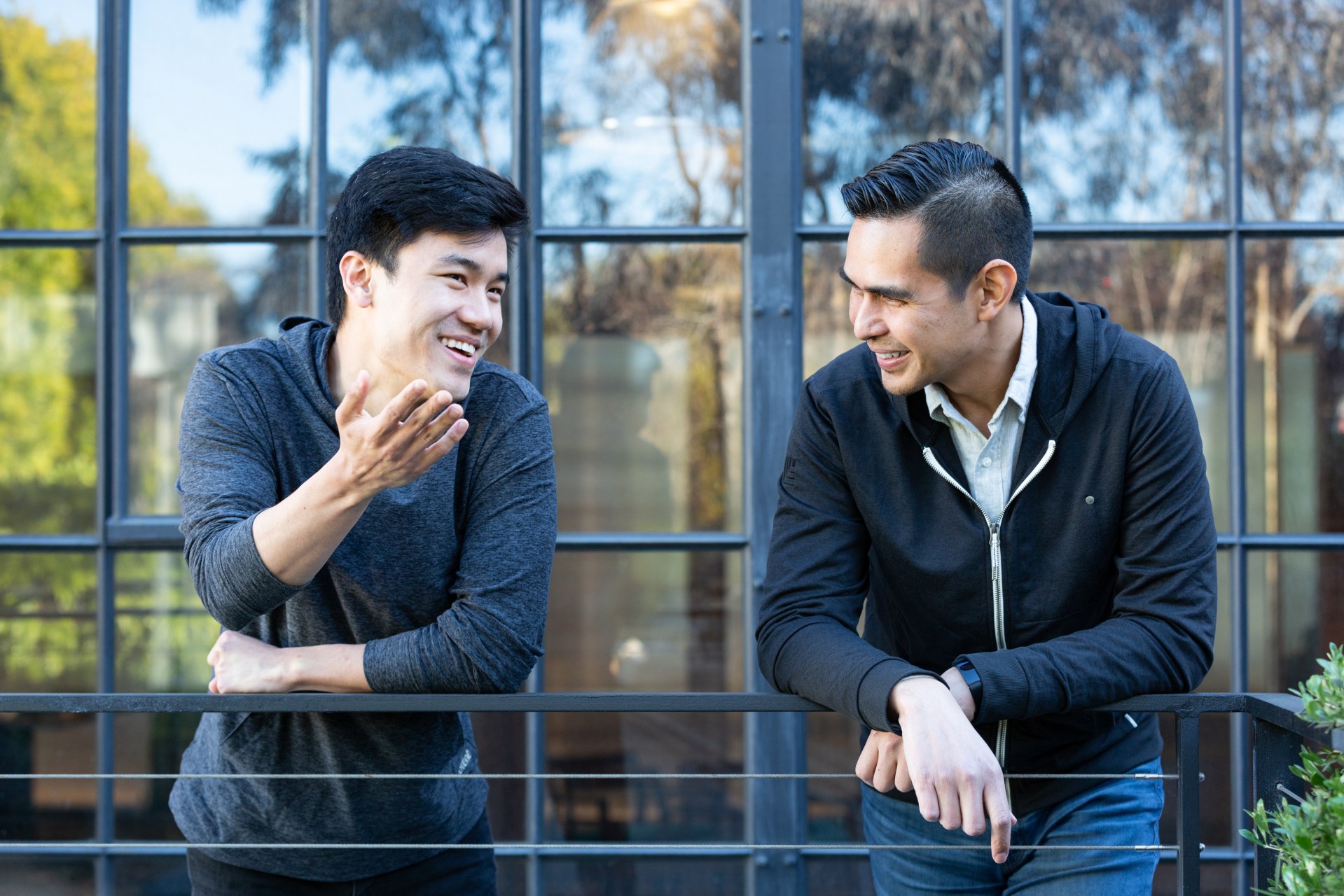 Protégé co-founders Jackson Jhin and Mike Cruz.
Liz Lokre is a 27-year-old singer-songwriter with a soulful voice. Producing in her Toronto bedroom, she made it to 20,000 followers on TikTok and released some of her songs on Spotify. But because Liz lives far from the center of the music industry, she didn't have a warm intro to the right person who could help her get her big break.
Then Liz used Protégé to submit a 60-second clip of her singing to Grammy-winner Bebe Rexha. Bebe looked through hundreds of submissions, replied to each person with personalized feedback, and ultimately chose Liz as the fresh talent she wanted to try recording a song with. Last week, they met in a studio in LA to work together.
Talent is evenly distributed, but opportunity is not. Protégé founders Jackson Jhin and Mike Cruz understand this problem from personal experience. Fortunately, each of them was taken under the wing of a mentor who ultimately changed their careers. Jackson met Cameo CEO Steven Galanis by way of a broken elevator and started moonlighting at Cameo on nights and weekends, which led Steven to take a chance on making Jackson the company's CFO at age 24. Mike grew up in Guam, moved to the U.S. and started a career in media, but was having a hard time breaking into the startup world—until he applied to a Craigslist ad that turned into a role as Trunk Club's second engineer. Thanks in part to mentorship from COO Rob Chesney, Mike eventually became the company's VP Engineering.
Both Jackson and Mike found their mentors through chance encounters. But what if you could manufacture that kind of serendipity, rather than simply hope it happens to you? That is the core idea behind Protégé.
Now, the company is coming out of stealth and announcing partnerships with icons in music and entertainment. You can submit your beats to DJ Khaled, win a chance to record a song with Tyga, get signed to a deal by Brian Kelley from Florida Georgia Line, or get your acting monologue critiqued by Seinfeld star Jason Alexander. At a minimum, you'll get personalized feedback on your craft.
Protégé is also announcing its $8.5M seed funding, co-led by Sequoia Capital and Scooter Braun's TQ Ventures (you may remember Scooter discovered another Canadian singing in his bedroom), with participation from Jay Z's Roc Nation, Tony Xu of DoorDash, Tate McRae, Steven Galanis of Cameo, Lionel Richie, Jason Alexander, Lydia Asrat, DJ Khaled, Spencer Rascoff of Zillow and more.
Protégé is starting with entertainment, but the truth is every industry has gatekeepers to opportunity who can support the next generation of talent. If you're one of those people and are open to mentoring through Protégé, we'd love to hear from you. And if you want to join our team, check out our careers page. We are looking for a Head of Product, a Head of Growth, engineers, designers and more, and would love to meet people excited about our mission to help others make it big.