Partnering with Pydantic: No More 'Steel Seats' for Developers
We're delighted to partner with Pydantic's creator, Samuel Colvin, as he brings his empathy for developers into new arenas.
Sequoia has been thinking about the "rise of the developer" for more than a decade, throughout our partnerships with companies such as Unity, MongoDB and GitHub. Their products don't just make life easier for people building software, but also extend what they can do. If we had things our way, each of the world's tens of millions of developers would find fast, delightful tools to help them all along the way in creating magical products.
Instead, even in 2023, much of the tooling developers rely on may be functional but far from well-designed. Like a cobbler who goes barefoot, those building delightful software for others are sometimes the last to get delightful tools for themselves. Even the term "developer experience" itself has only become a more regular part of our vocabulary in the last few years.
Think of cloud services. Samuel Colvin, creator of the widely used Python library Pydantic, likens building in today's cloud to driving a 1950s-era tractor: "steel seat, no cab, knobs sticking out of the engine compartment near the component they control, hot surfaces just waiting for you to lean on them." More and more people are building applications, but still there is too much infrastructure and boilerplate for them to manage, and not enough "just works" magic handling the same nuts and bolts each of them configures in each app they build.
Pydantic, in contrast, was built to delight developers. Samuel's library is an open-source data-validation framework—the kind of thing that, if designed differently, people might rarely think of. Instead, it's managed to win the hearts and minds of Python developers the world over. With its trademark mix of features for making your life easier and your work faster (like the way it "blends right in" by leveraging Python type annotations, or the raw power it brings to validation), Pydantic's adoption has soared to more than 40M monthly downloads.

We at Sequoia are thrilled to partner with Samuel, leading Pydantic's seed round, as he takes that same passion for developer experience to a new scale. That starts with delivering V2 of the data-validation library, which will remain open source, and continues toward building cloud services which handle all the right things for developers creating applications. Please email careers@pydantic.dev if you'd like to be part of that.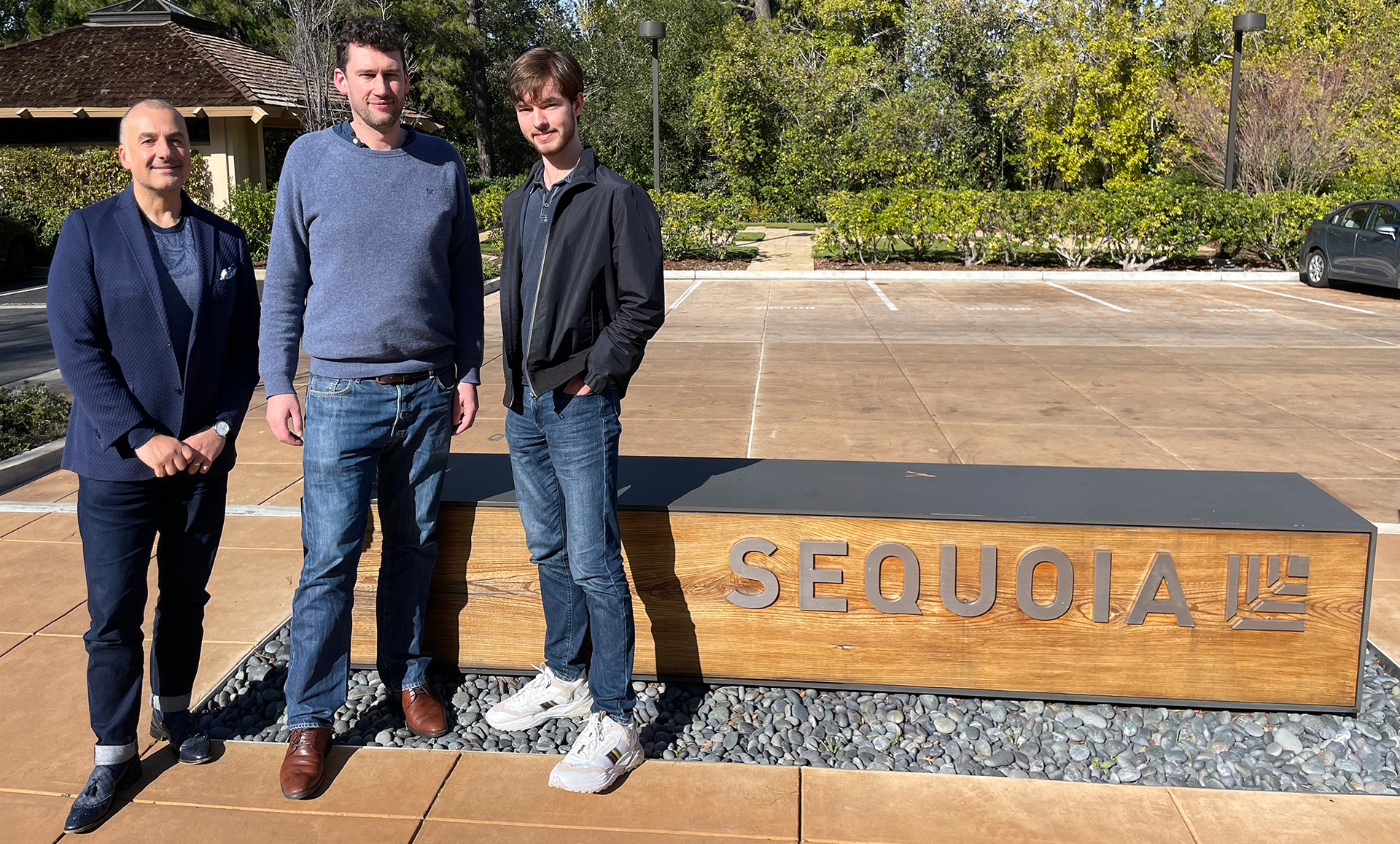 Bogomil, Samuel and Charlie at Sequoia.