Partnering with Tavus: AI-Personalized Videos
In a video-first world, how do you create customized outreach that scales? Hassaan and Quinn are using AI to crack the code.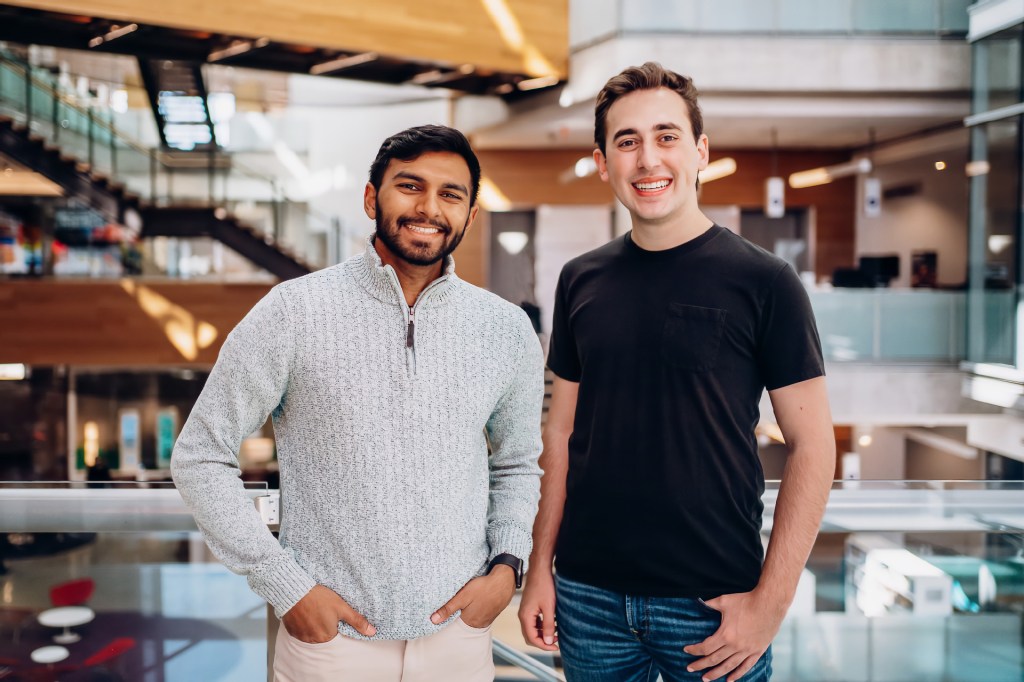 We live in a world where sales emails often seem too impersonal, where many marketing materials are filled with stock content, and where the efficacy of traditional performance marketing has declined severely. Audience engagement has become a scarce and valuable resource—and capturing attention has become an increasingly acute challenge. Customers want only the content most relevant to them.
Tavus co-founders Hassaan Raza and Quinn Favret knew this pain all too well. By experimenting at their previous company, they discovered that personalized videos that touched on the specific needs and desires of each customer received far higher click-through and response rates compared to content meant for the masses. And so they labored away, creating hundreds of clips for their customers during overnight recording marathons.
But they knew there had to be a better way. How could you build a workflow tool that would empower business professionals to create personalized videos, but without needing to manually record each and every one?
Enter Tavus: a platform that can build a personalized AI version of any sales or marketing professional. A rep starts by completing a 15-minute recording to train their personalized AI, then records a single template for each set of videos they want to create. Using a simple yet powerful text editor, designing individual videos for every customer is as easy as typing up a script, with unlimited variables for personalization to address their specific needs—and voilà! Tavus automatically creates clips with pixel-perfect videos of you that replicate your facial expressions and voice.
I first tried the product in late 2021, the night after meeting Hassaan and Quinn. It was in alpha at the time, but even then, it felt like magic. We were delighted to partner with them at the beginning of their journey, and to lead their seed round. They are a special pair, with vision, grit, customer obsession, and a creative lens through which to redefine the way sales and marketing should be.
Today, just 18 months later, Tavus creates video on par in quality with anything you would create manually—and makes it a whole lot easier and faster! Even better, Tavus integrates into a company's programmatic workflows: if a lead submits a form from your website, for example, they can automatically receive a customized Tavus video follow-up instead of a standard email. Already, these customers are seeing results—including 10x higher engagement and 300% increases in response rates, all while reps report saving 10+ hours per week.

AI is reshaping every industry, and sales and marketing tools are no exception. We're excited to be working with the growing Tavus team to supercharge the work of the next generation of sales and marketing professionals. Come check it out here: tavus.io.