Qualtrics IPO: The Qualtrics Experience
On behalf of everyone at Sequoia, congratulations to Ryan, Jared, Scott, and Stuart on joining forces with SAP to take XM to even greater heights. And thank you for your steadfast partnership.
By Bryan Schreier
Published November 10, 2018
My first opportunity to work with a member of the Smith family came in 2004, when Jared joined Google. He demonstrated extraordinary commitment to investing in people, and taught me so much about mentoring and leading teams. A few years later, I joined Sequoia and Jared left Google to return to the family business. We made it a point to connect over the occasional breakfast. The way he spoke about this "family business," you might have thought it was a corner store. Then again, Jared has always been incredibly humble. At one such meal, he casually mentioned a couple of metrics, and I was floored. Qualtrics had been in business for a decade and was thriving – all without raising a single penny from outside investors.
Jared made an indelible impression on me—and his brother was no different. You do not forget your first meeting with Ryan Smith. His combination of energy, creativity, intensity, instinct and integrity—10/10 on every dimension—is so incredibly rare. It was clear that he was all-in on Qualtrics, and that he'd never let up. Like many siblings, Jared and Ryan are both dramatically different and very much alike. A go-to-market savant, Ryan complements his brother's understated-engineer mindset. But they, their father Scott, and their co-founder Stuart, clearly have a shared set of values.
Startups that don't burn money are practically unheard of, yet that's exactly how the Smiths have operated from the start. They'd bootstrapped, found opportunities to do a lot with a little, and have always been cash-flow positive. And while Scott had come up with the original idea for Qualtrics, he'd quickly put his sons forward—Jared wrote the code and Ryan sold the software—doing whatever he could to help them succeed. Witnessing that supportive, altruistic dynamic was inspiring, and in joining the board I felt like I was invited into a true partnership.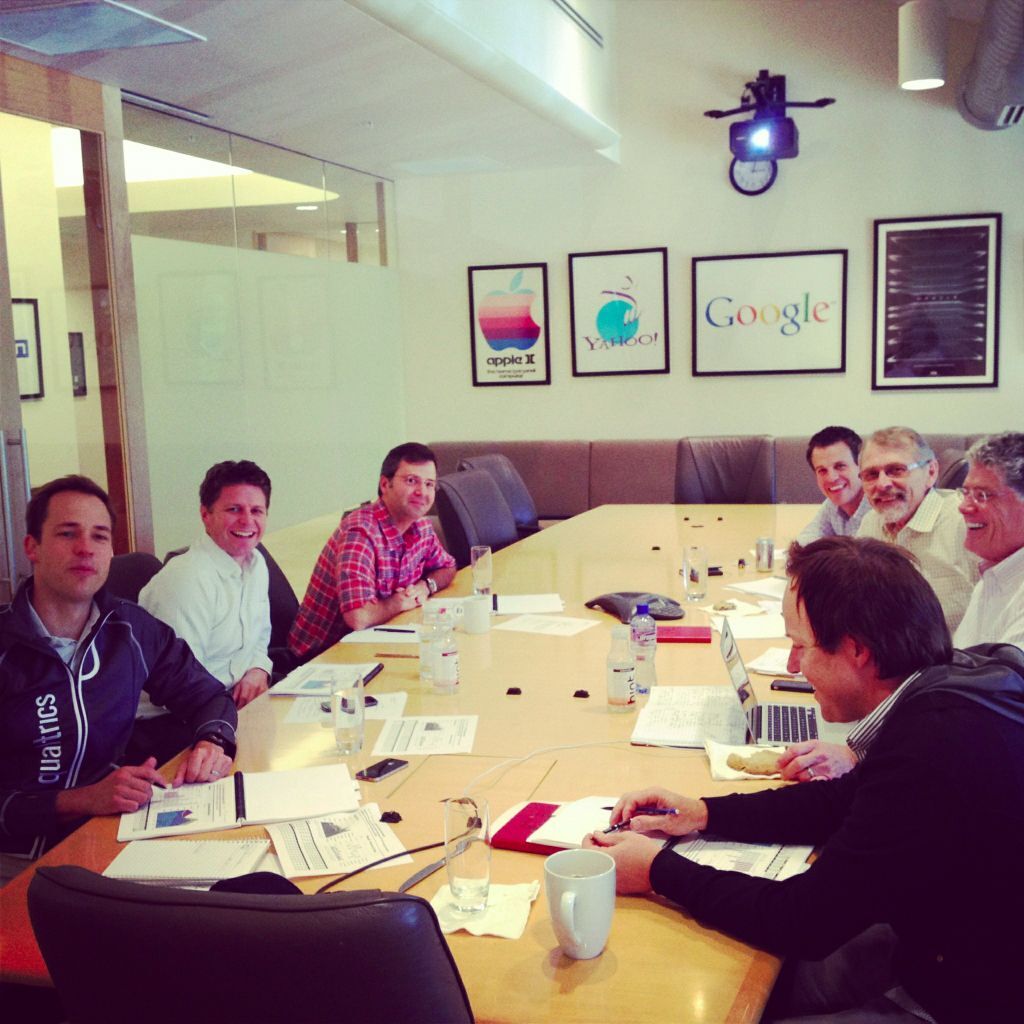 Even before Qualtrics coined XM (Experience Management), the Smiths were the ultimate architects of experience. Always ahead of the curve, they realized that life is all about experiences, and the experience they deliver to customers has always been top of mind. That unshakeable focus has inspired us at Sequoia—our Base Camp event is in many ways modeled after the Qualtrics Summit—and it made our first visit to Qualtrics' offices especially memorable. My fellow partner Pat Grady and I heard a phone ringing, and after the third ring, sirens wailed and lights started flashing. When a customer was calling, Ryan, Jared and the rest of the team wanted to make sure they weren't kept waiting. Qualtrics even has a "Dream Team" of top employees who band together to grant customer wishes and meet their needs beyond the scope of the business relationship, like introducing them to their Olympic hero or favorite playwright, or securing a new wardrobe for a visiting customer whose bags were lost on the flight, or having an ice bath waiting in a customer's hotel room because they knew he was training for an Ironman. Qualtrics takes curating customer experiences to the extreme.
The Smith family's values extend to not just their customers, but their employees, as well. Over the past six years, I've witnessed Ryan and Jared's devotion to the Qualtrics team firsthand. Going above and beyond, Qualtrics strives to positively impact the lives of those who work for them. I can think of a number of examples where the Smiths offered life-changing support to an employee and their family when they needed it most.
Perhaps the best example of their family values is 5 for the Fight, the cancer nonprofit inspired by Scott's own battle with cancer, during which Qualtrics was born. The foundation has now raised millions of dollars for cancer research, in part because of its high visibility: While most companies would see a partnership with the NBA as an opportunity to boost their own brand, the Smiths decided the Utah Jazz uniforms should bear the logo not of Qualtrics, but instead of 5 for the Fight to serve a charitable cause. True to form, they thought about the opportunity carefully, and made more of an impact than one could have imagined possible with a jersey patch.
And that is the ethos of Qualtrics: go the extra mile and make a big difference. The Smiths' commitment to success and sizable impact extends beyond the Qualtrics business to everything and everyone they work with. That includes Sequoia and our LPs. Just as Qualtrics has made a difference for their own charitable causes, they've had significant impact on Sequoia's Great Causes as well.
The Smiths have not only treated Sequoia like a true partner, but they've been all-in on the Sequoia community and have welcomed us into the Qualtrics family. Working with Ryan, Jared, Stuart, and Scott has given me the opportunity to grow, both personally and professionally, for which I will always be grateful.
On behalf of everyone at Sequoia, congratulations to Ryan, Jared, Scott, and Stuart on joining forces with SAP to take XM to even greater heights. And thank you for your steadfast partnership.