Partnering with Veed: The Future of Video
Sabba, Timur and their team are building the next great platform in this exciting space.
By Luciana Lixandru and Anas Biad
Published February 3, 2022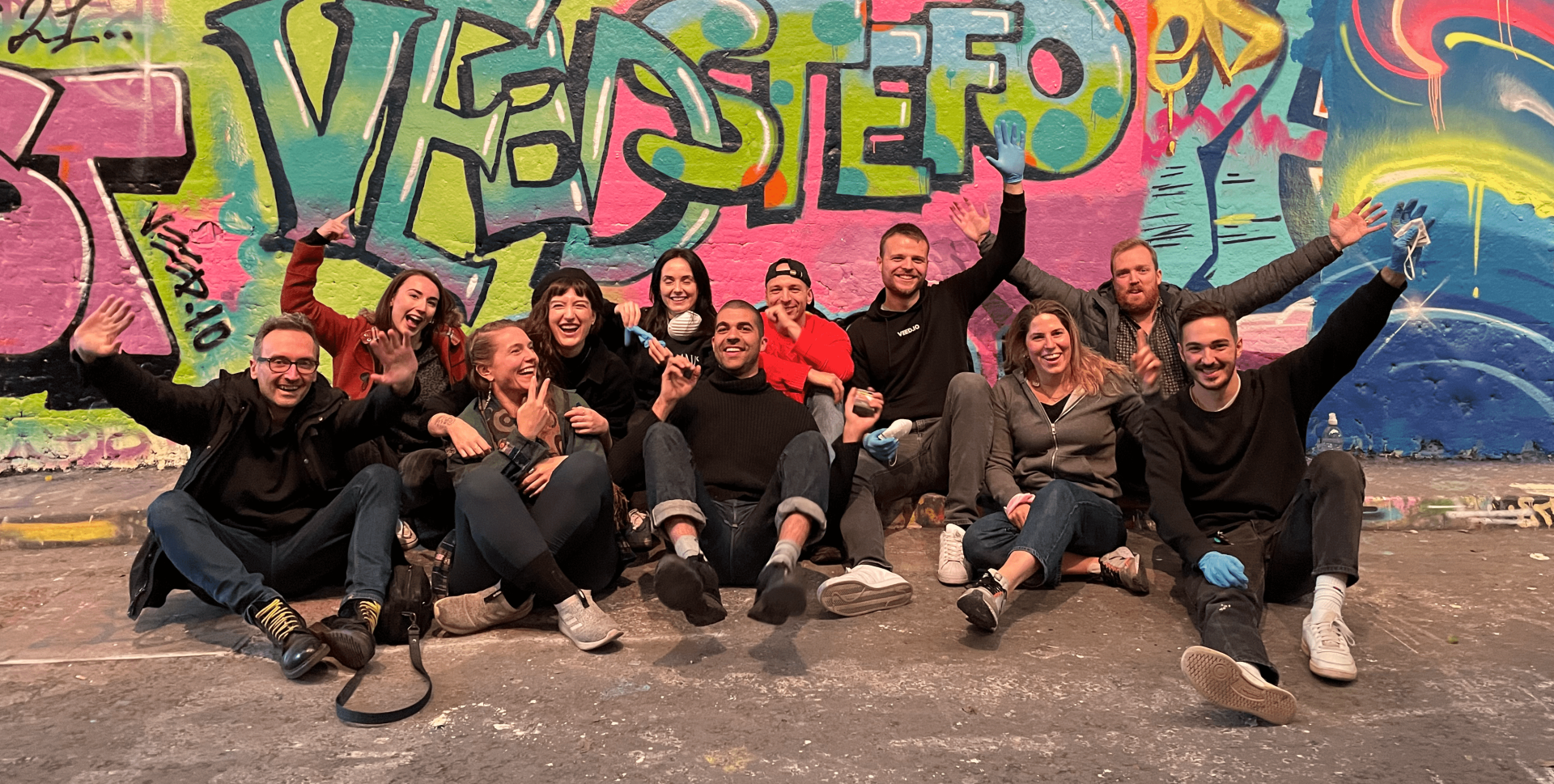 Team Veed celebrates.
In 2005, when Sequoia partnered with YouTube and their team began to incubate in our offices, we imagined they might someday serve up to 30 million videos per day. But what seemed at the time an ambitious projection has since been dwarfed by reality. Today, the site is the second-most visited in the world with 5 billion daily views and counting—and more important, it is just one component in an increasingly dominant ecosystem of video-first platforms.
In the years since we partnered with Steve, Chad and Jawed, we've been fortunate to back several other leaders in the space, from Instagram to TikTok, Zoom to Loom. But as publishing platforms exploded and video content became king, the tools for actually making those videos didn't keep pace. Whether you're a social media star checking in with your audience or an HR professional making a training video for your team, creators have been caught between legacy editing tools designed for film and TV—with all the expense, learning curves and storage space that implies—and over-simplified apps offering limited features and little creative freedom.
As artists themselves, Sabba Keynejad and Timur Mamedov knew that frustration firsthand, and they were sure there had to be a better way. So a few years ago, they set out to build Veed, a powerful but easy-to-use—and entirely browser-based—tool that would make great video editing accessible to everyone.
The early days weren't easy. Sabba and Timur were rejected by multiple seed-stage investors, and at one point had just three months of runway. But instead of giving up, they decided to convert their free product to a paid one and bootstrap the company themselves. Forty-eight hours later, Veed had its first 20 paid users. After a year spent balancing product development with the day jobs keeping them afloat, they were profitable with $1M ARR. And another year after that, they had $7M and 1.5M MAU. In part because the company's survival depended on its users, the team continued to deepen their empathy for creators, building features like automated subtitles that turned what had been an hours-long process into minutes. And the creators, in turn, took notice.
When we met Sabba and Timur, it was clear why they were succeeding where even massive incumbents had failed. They believe intensely in the power of video storytelling, they are passionate about helping creators do their best work, and they are deeply connected to the communities they serve. Initially, they weren't looking to raise funding. But as Veed continued to grow and users kept asking for more features, they decided now is the time to accelerate toward their mission.
To that end, Veed is already expanding both within and beyond the consumer and prosumer markets and gaining traction in enterprise. Their ambitious vision also extends beyond editing to eventually become a one-stop shop for all things video, including recording, templates, libraries, sharing, hosting and more. And as always, their goal is to democratize the video creation process around the world, with no geographic limits. Their team is fully remote, as well—so no matter where you live, if you're interested in joining, please reach out.
Just as we were among the first true believers in YouTube all those years ago, we believe Sabba, Timur and their team are now building the next great platform in this exciting space—and we have no doubt that they, too, will surprise us in the years ahead. It is our privilege to lead their Series A and to be by their side as they pave the way toward the future of video.