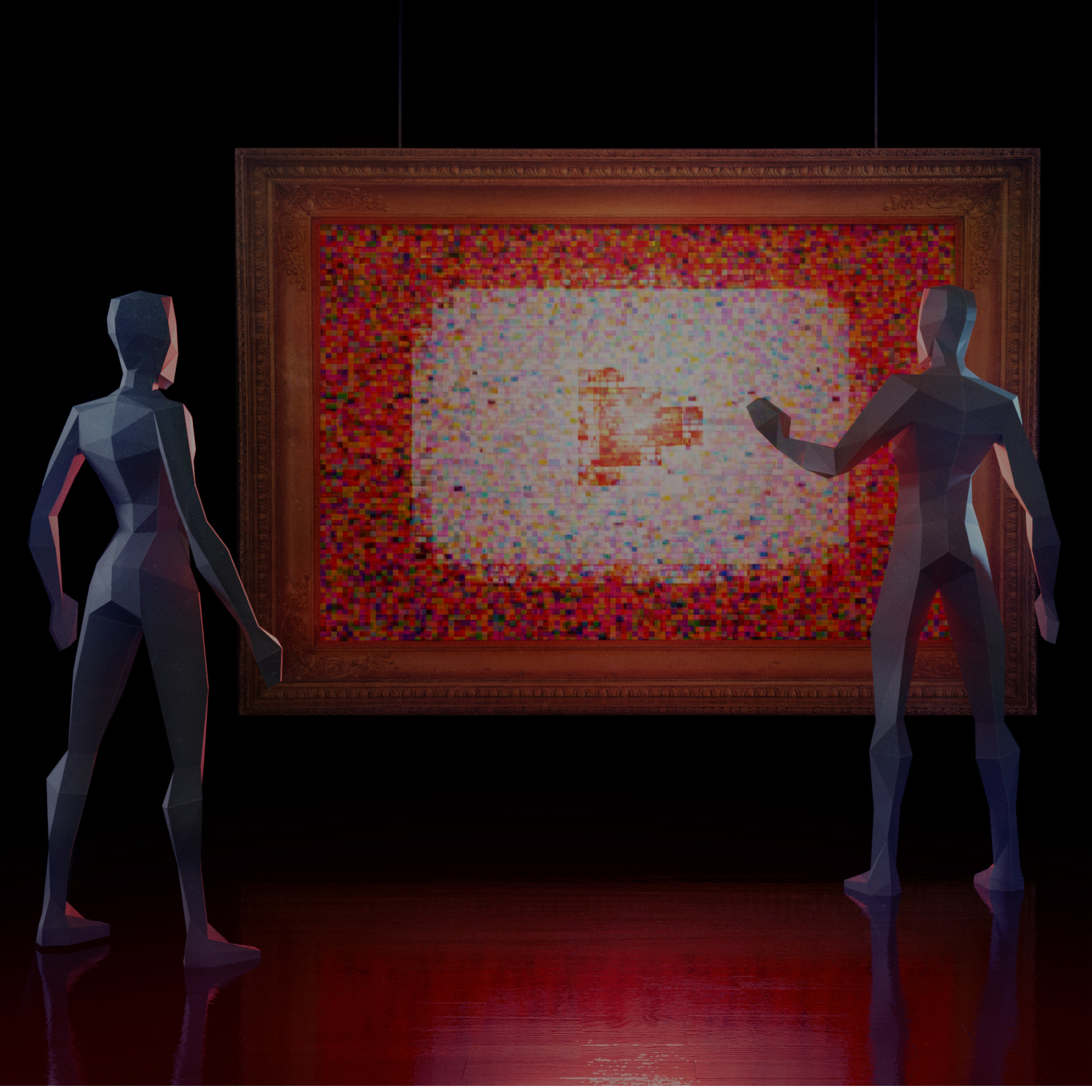 Why We're Auctioning an NFT of Our 2005 YouTube Memo
By Team Sequoia
Published December 2, 2021
To honor YouTube's place in story, and to celebrate the unpredictable upside of foundational technologies like crypto, we're minting an NFT of the original YouTube investment memo and auctioning it on OpenSea.
Update: The auction has now closed. The winning bid was 200 ETH. All proceeds will be donated to OxPARC's public development fund to benefit the crypto community.
In early 2021 the value of the combined cryptocurrency market crossed $1 trillion for the first time, a figure that caught the attention of even the staunchest skeptics. In November, that figure crossed $3 trillion—more than the value of any company on earth. Thousands of developers are now building crypto projects, with much of that activity inflecting in the last three years. There are over 7,000 tokens today, a nearly 12X increase from early 2017.
There is a Cambrian explosion underway in crypto. While we've invested in crypto for years, the recent acceleration in the space has been astounding. Over a quarter of all new Sequoia partnerships in our U.S./Europe business in the last year have been in crypto-related companies, and as part of our new structure, we'll be participating more directly in governance and staking tokens. The question is no longer if cryptocurrencies will win mainstream adoption but the full scope of how, over the next generation, blockchain technology will transform economies and our digital lives.
We've learned through experience how easy it is to underpredict these transformations. For example, when we first met Chad Hurley, Steve Chen and Jawed Karim as they were just starting YouTube, we imagined what future scaling scenarios might look like at widespread adoption. The best case scenario in our investment memo entertained the possibility of serving 30 million videos per day. That represented 300X growth, which seemed ambitious at the time. But this was two years before the first iPhone and the rise of mobile, which brought a force multiplier in global video consumption. Today, YouTube serves 5 billion videos per day.
At this transitional moment in crypto, we've been reflecting on that 2005 YouTube investment memo. We realize how pivotal YouTube was not only in defining the previous generation of the internet's evolution, but in setting the stage for the creator economy and what comes next. To honor YouTube's place in that story, and to celebrate the unpredictable upside of foundational technologies like crypto, we're minting an NFT of the original YouTube investment memo and auctioning it on OpenSea.
The rise of blockchains echoes the rise of the internet itself: the direct, free flow of information between people laid the foundation for the direct, free flow of value on blockchains. This is as much a shift in culture and psychology as it is in technology, and it will enable new economic realities across the world. In the world of NFTs, anyone can create a digital asset—and anyone can invest in one—bringing unprecedented diversity to asset valuation and exchange.
We now see YouTube as a tipping point that paved the way for how we think about the creator economy today. YouTube made the notion of digital asset ownership personal and brought wide distribution of those assets to the mainstream. The YouTube investment memo is a time capsule from the precipice of web2. It seems only right that it be tokenized for posterity. What better time to auction it than at the precipice of web3?
In the next phase of digital evolution, the role of distribution gatekeepers will diminish. Creators will gain the upper hand as control over assets tips toward network participants and away from aggregators. But blockchains will impact far more than currencies and how digital goods are valued and traded. Decentralized protocols and new entities like DAOs may reshape everything from how products are built to how people communicate and create community.
We can't predict the scope of change or how it will reshape culture. At these early stages, we don't know what factors will catalyze crypto or in which direction. Those catalysts could be technological, regulatory or cultural. It's unclear whether transformation will come from a new diversity of currencies in the world, or from the decentralized applications enabled by blockchains—or both.
But what does seem clear is that blockchain technology is beginning to constitute a new protocol for digital interaction at a foundational level. Innovation is accelerating at the application level above layer 1 blockchains, as well as below: one of the most exciting developments we've seen is the pursuit of a protocol to make different blockchains fluidly interoperable. This effort has been compared to a TCP/IP for crypto. What this could unlock, we can only imagine. Early web enthusiasts knew it would change everything without being able to foresee trading stocks on an iPhone. The same is true of crypto today.
Whatever the future of web3 holds, visionary founders will be the ones to mold it, just like Chad, Steve and Jawed did before them. Our mission is seeking out the exceptional founders behind the next era-defining innovations.
The best way to prepare your mind for the possibilities of emerging technologies is through insatiable curiosity to learn and understand. So starting next week, we'll begin hosting a series of live conversations about crypto on Twitter Spaces. We'll get a global perspective on its potential and challenges—from technology and scaling to regulation and business infrastructure—from the founders and innovators pushing crypto forward. We'll speak with some of the brightest people in crypto, and we're happy to learn in public. If you're a crypto founder—or just curious—we hope you'll tune in and talk to us.
Until then, happy bidding on the 2005 YouTube memo. Proceeds from the auction will go to 0xPARC's public goods ecosystem development pool, which will distribute them to maximally benefit the crypto community. We minted the NFT as an ERC-721 token. The auction is taking place on OpenSea and will close on Tuesday, December 7. We're not retaining a royalty stake—the winner will assume 100% ownership. We're remaking history, and you can own a piece of it.
Disclaimer
The information contained herein is being provided to you for informational purposes only and should not be relied upon as legal, business, investment or tax advice. Please consult your own advisors as to these matters.
This is not an offer to invest in any fund ("Fund") managed by Sequoia Capital Operations, LLC (together with any affiliates, "Sequoia"). Any offers will be made only by means of a confidential private placement memorandum ("PPM") which will include important risk factors and considerations that should be carefully evaluated before making an investment in the applicable Fund. Any decision to invest in a Fund must be based solely upon the information set forth in the applicable PPM and the exhibits thereto, each of which should be read carefully by prospective investors prior to investment.
The information herein is given in summary form and does not purport to be complete. Please note that any investments referenced herein are illustrative and do not reflect the performance of any Fund as a whole. Past performance is not indicative of future results and there can be no assurance that any Fund will achieve comparable results. All forward-looking statements are based upon assumptions that may not prove to be correct. There is no obligation for Sequoia to update or alter any forward-looking statements, whether as a result of new information, future events, or otherwise.
The rise of blockchains echoes the rise of the internet itself: the direct, free flow of information between people laid the foundation for the direct, free flow of value on blockchains.