Partnering with Squint: Instructions for the Real World
Devin and his team are bringing cutting-edge AR to the factory floor.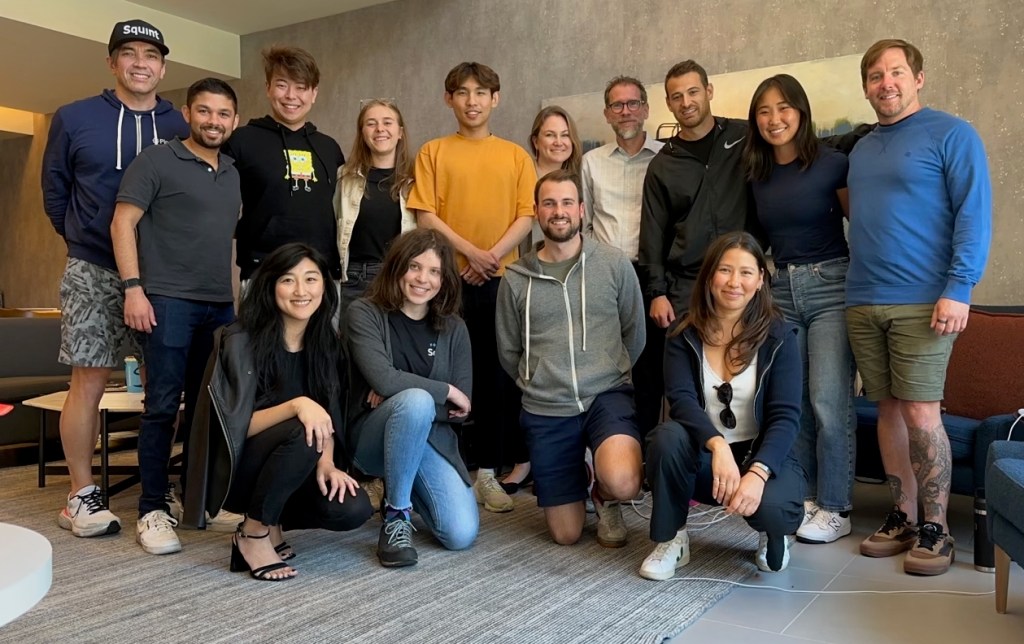 Every once in a while, technology brings us a magical moment of delight. I remember the first time I used an Apple AirTag. The navigational arrows, haptic feedback and "10 ft away" message created a simple, intuitive way to find my erstwhile keys—and effectively bridged the gap between my mobile device and the real world.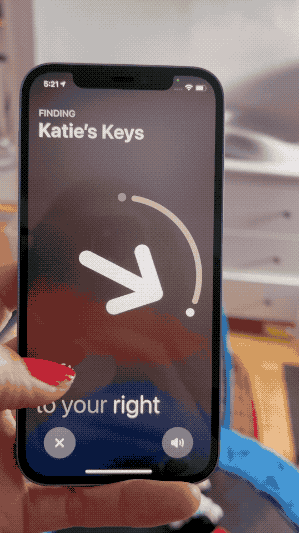 Squint brings that same Apple-like magic to industrial work. Much in the same way an AirTag can help you find your keys, Squint is a mobile app for the industrial floor—that shows workers step-by-step instructions for how to use machinery.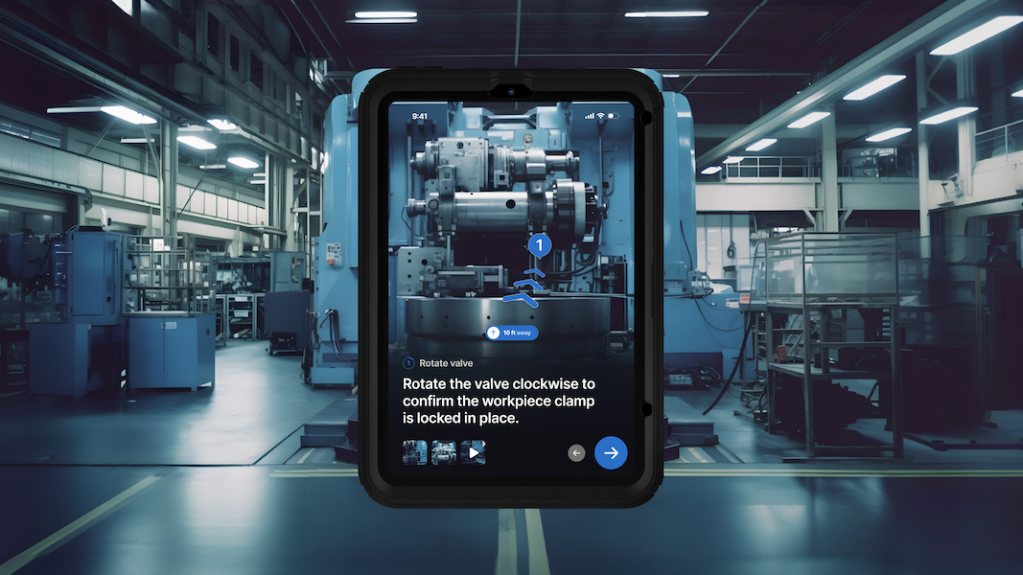 Imagine you're a worker in a high-stakes industrial setting, navigating a maze of complex equipment on a factory floor. You've just been asked to switch production lines because the factory is understaffed, but you're not familiar with the new machine you need to use. Your options are: a) ask the worker who's been at the factory for 10 years and knows how to use everything—but they're super busy, b) read the paper manual—but it's buried in a binder in the storage room and difficult to find, or c) just wing it—but that could be dangerous.
With Squint, you have a better option: simply point your mobile device at the equipment to get instant help. Teams can document and record every step of an important procedure, then the app guides workers through it in the real world, augmented with video and all the institutional knowledge they need to do their jobs effectively and safely. You can even use it to check logs, leave notes for the next shift and report maintenance issues. It's the digital equivalent of the person who's been at the factory for 10 years, hovering over your shoulder, helping you out.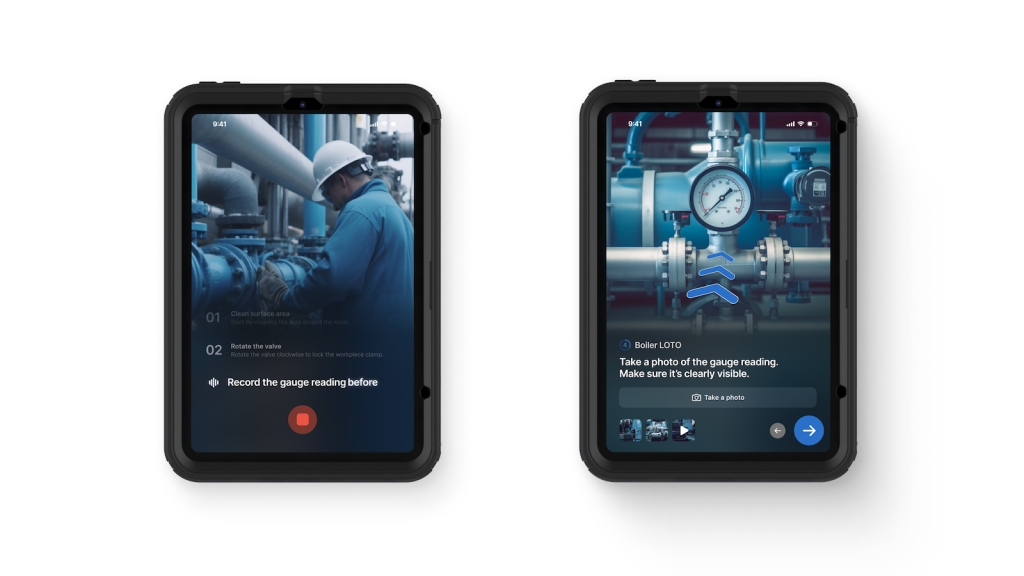 As America faces an industrial labor shortage, Squint also offers a sorely needed boost in manufacturing productivity and worker retention. Manufacturing is the nation's fifth largest employment category and growing, as more companies move operations to the U.S. from Asia. However, a quarter of industrial workers are older than 55 and will soon retire, leaving a widening skill gap behind. To bridge it, companies including Colgate-Palmolive, Berkshire Hathaway Energy, Michelin, JTEKT, Siemens and Volvo are using Squint to train and retain employees, increase productivity and ensure safety. Colgate-Palmolive, for example, found procedures were completed 50% faster with Squint—regardless of a worker's experience level with the equipment. They also saw greater accuracy and reduced training times, and unlocked new insights through Squint's built-in analytics.
When I first met Squint founder and CEO Devin Bhushan in 2015, he was a 23-year-old software engineer at Yahoo, tasked with writing the Flurry mobile app all by himself. Despite having no prior iOS experience, he did just that—and helped Yahoo's customers understand their product analytics. He later joined Splunk, where he led the mobile AR team that made data visible for industrial companies. There, he was inundated by requests from customers to see not just their Splunk data, but all their data—and thus Squint was born. Devin's experience across mobile, AR and product analytics makes him uniquely suited to lead Squint and pioneer this new category of software.
Sequoia had the privilege of leading Squint's $3.5M seed round earlier this year, and we got a front-row seat to the team's incredible pace of progress when Devin and founding PM Dylan Conway joined us for Sequoia Arc, our catalyst for pre-seed and seed-stage companies. Over the last six months, Squint's tremendous market pull gave us the conviction to lean in and lead the Series A.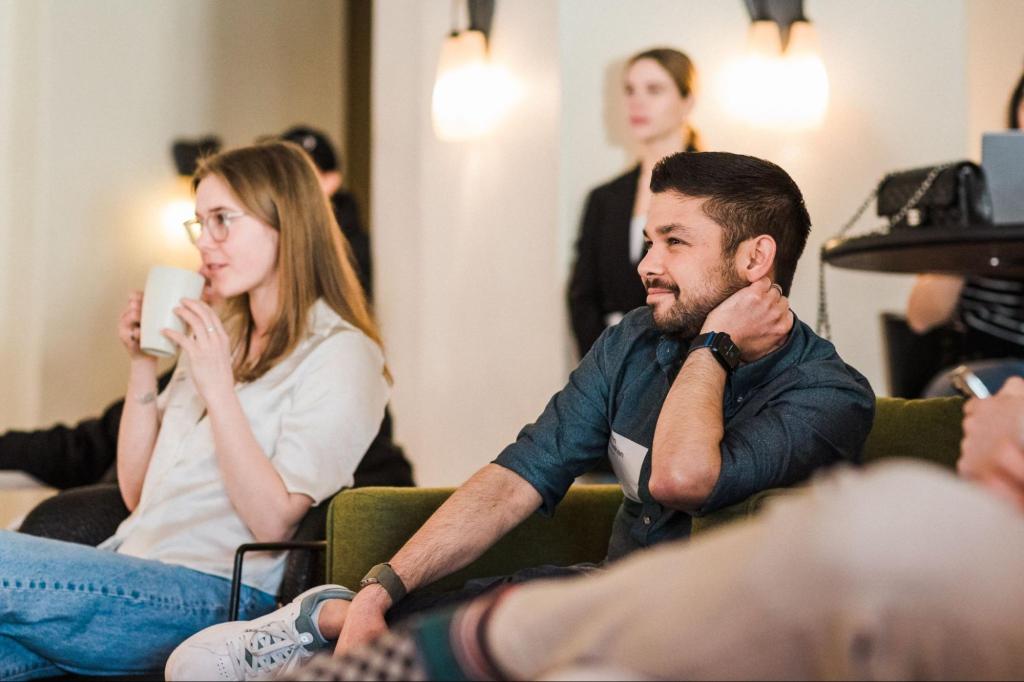 We're thrilled to be in business with Devin and his team, and excited for the possibilities they'll continue to unlock with AR and AI. While today Squint is focused on industrial use cases, we can imagine the app someday becoming the instruction manual for any device or place—from your new coffee maker or camera to your Airbnb stay. This is only the beginning for Squint, and we're excited to be their partners for the journey ahead.
JOIN OUR MAILING LIST
Get the best stories from the Sequoia community.